Where's Waldo?
Can you spot Valley in this picture? She's there. Click on the picture if you think it will help you spot her.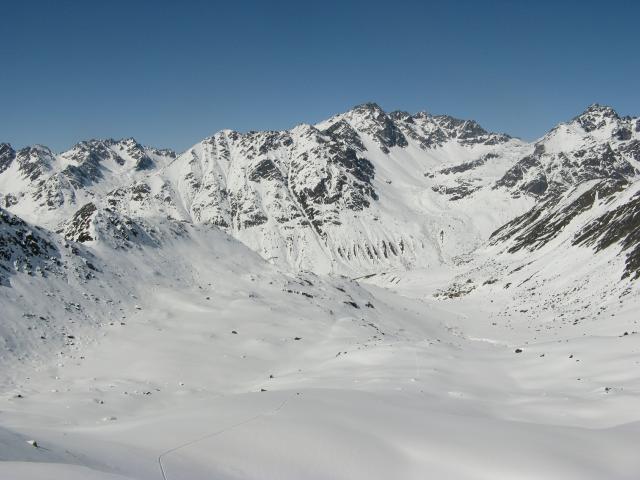 It kind of shows us how small each of us really are in the world. Just a speck. But a fun speck non the less.
More evidence she is really there.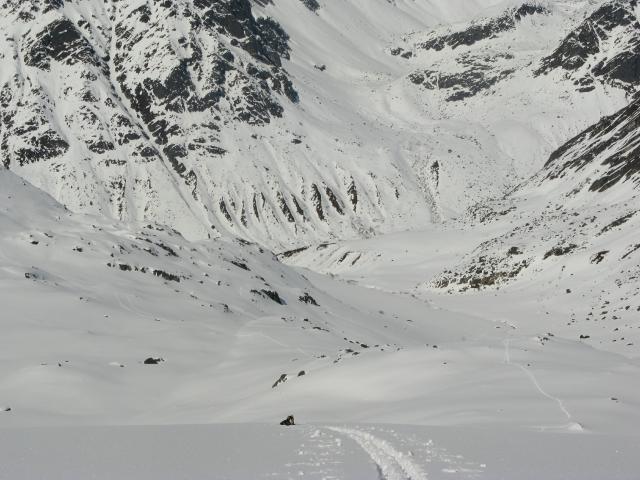 It was a beautiful bluebird day in the Talkeetna Mountains north of Palmer. Down low it was corn snow, and up high it was deep powder. A great day to be out touring. Just ask Valley!