Mother Nature or Old Man Winter ?
I am not sure which one gifted us with 6 inches of fresh powder but thank you for looking out for me ;) It's not a good idea to ignore a gift, so we thought we'd enjoy it while we could. Folks in town were whining about the snow, but us funhogs and fundogs don't like to complain, we fired up and took the matter into our own hands. We know how to solve this problem, we've been training all winter.
Can you recognize the Alaska State Dog in the picture? (click any picture to enlarge)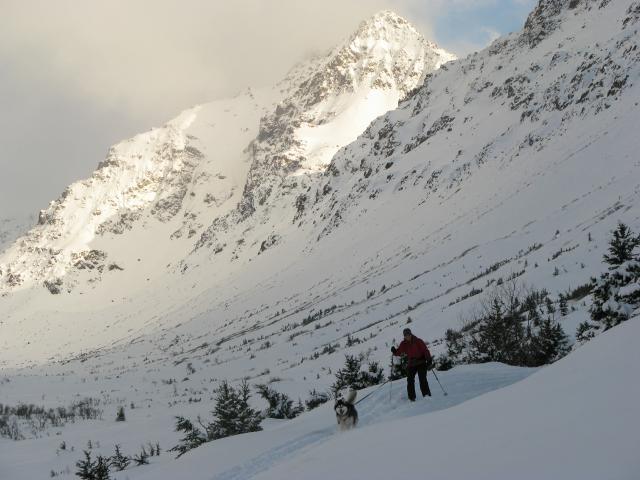 At the trailhead we ran into our neighbor Amy who adopted Yukon from Malamute Rescue of Alaska. He's looking like a fundog to me.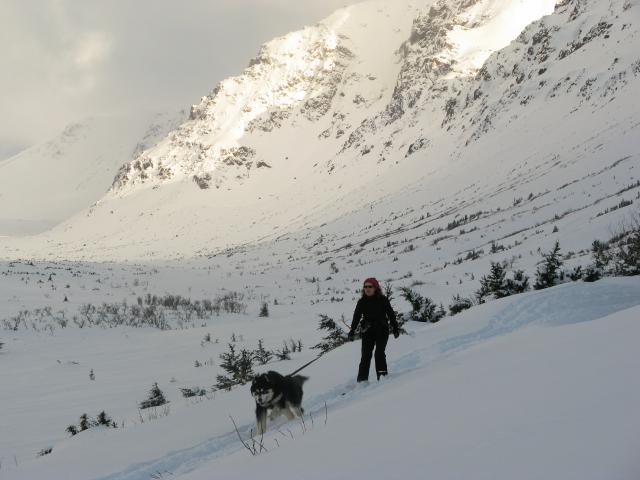 Lookie here, The Funhogs and the Fundogs. All of us in one picture, ain't that sweet.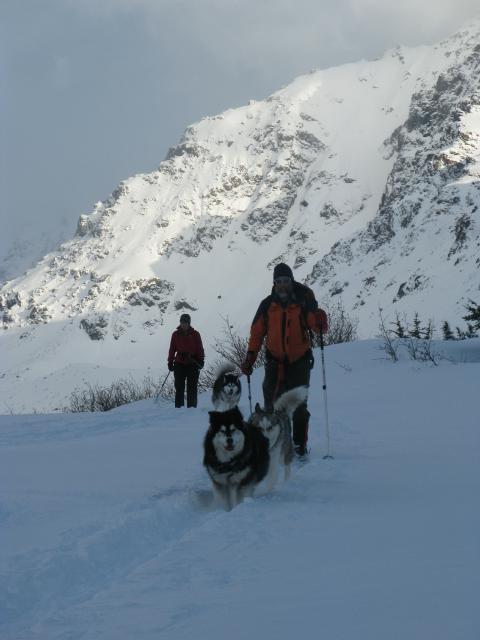 Saint Nicki!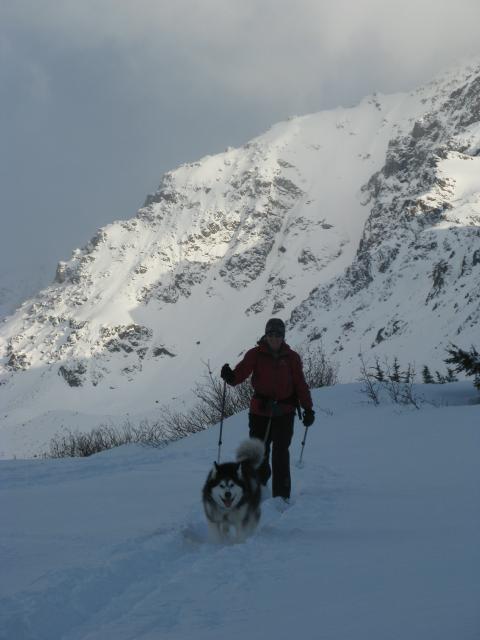 I don't know what it is about Rocket, but when somebody goes down in the snow, he has to clean them up a bit after laying all over them. Sometimes he frenches them Yuck!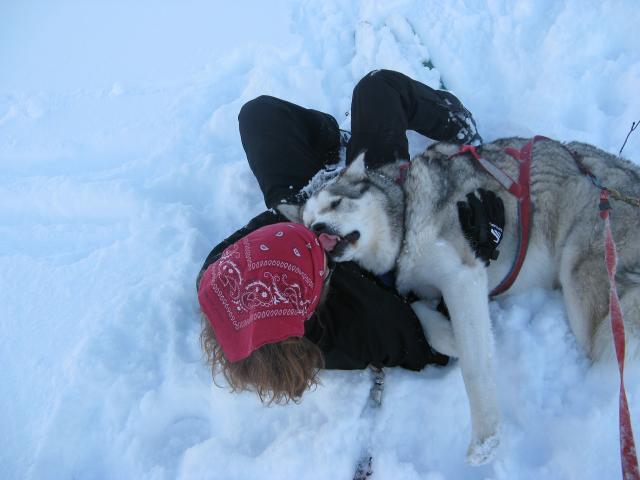 Sure was a fun evening after work.