A Grand Day in the Neighborhood.
What a grand day it was, sunny, warm and no wind. In town the mood is spring, in the mountains we are still talking powder. We took advantage of the day and toured to a mountain in our neighborhood, McHugh Peak, which we can see up the valley from the house.
The dogs are always happy to go someplace where the can run.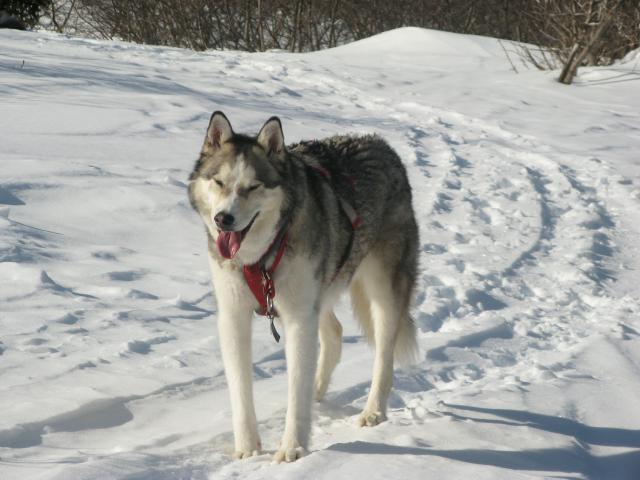 This is the first grass they've been on since mid-October.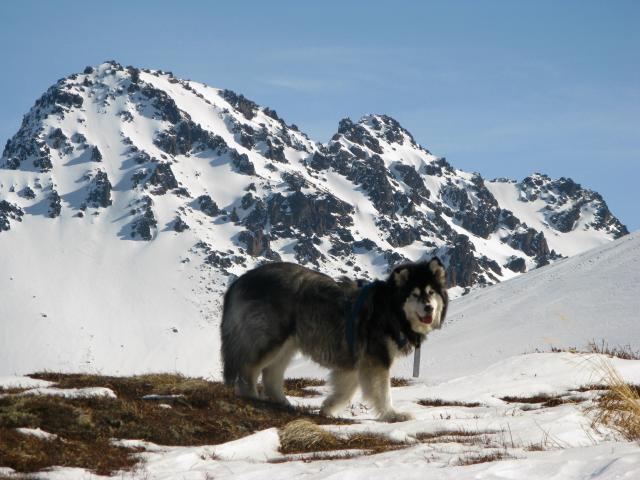 and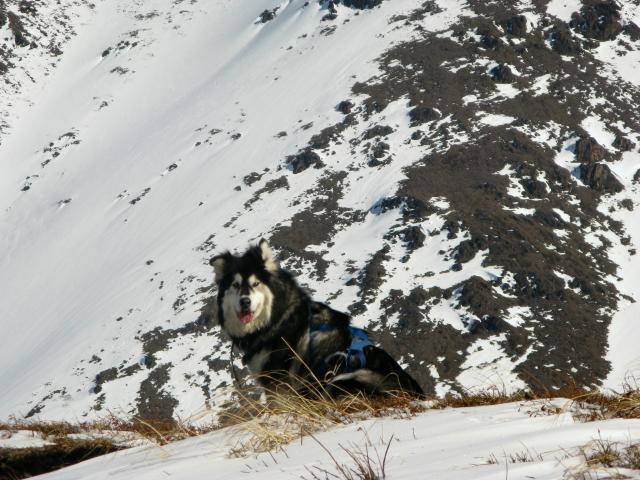 Mt Redoubt the volcano in the background. Is it blowing steam? Or is that a cloud over its top?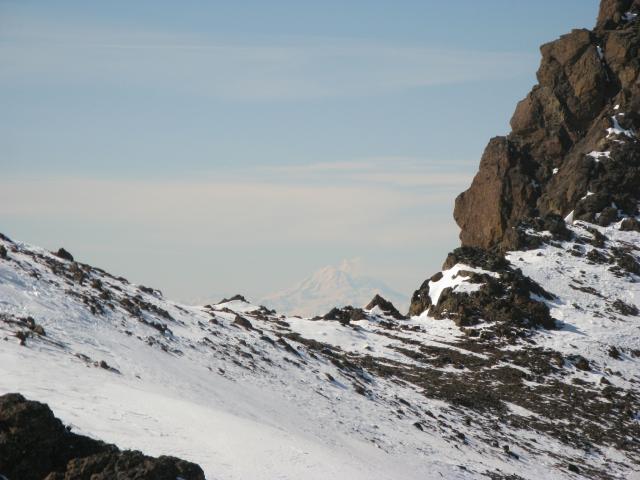 They love being in a spot where they can look around. Usually when I get a picture of one of those two peaks we are at the bottom.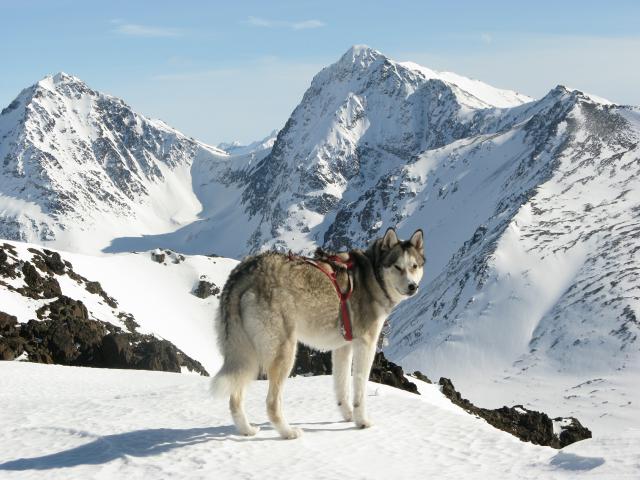 Outdoors, they are always looking around, they always have the eye on the lookout.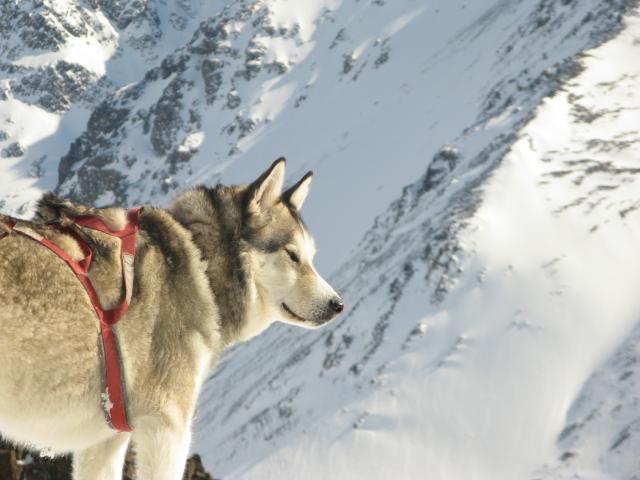 Lunch is a great time to take a break, although the scenery never seems to.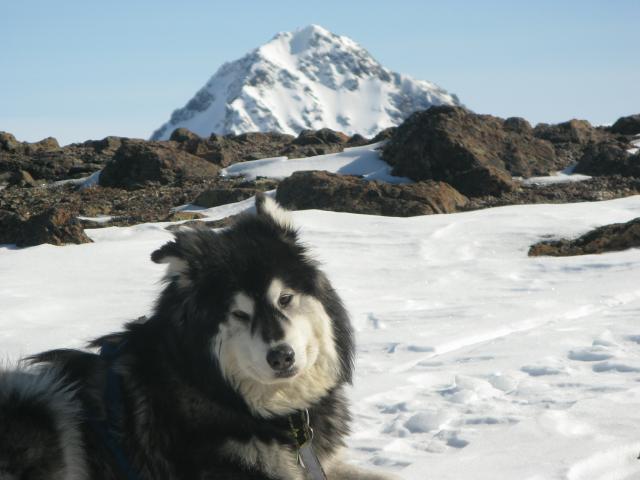 and over Rocket's shoulder is the Kenai Peninsula in the background with Turnagain Arm in the foreground.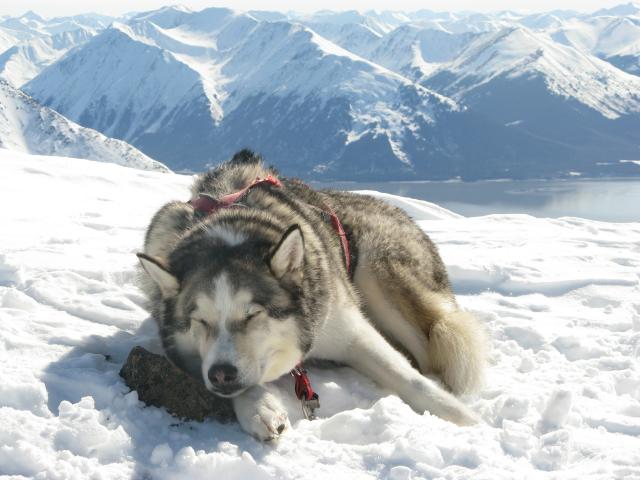 They love to run. For them running after us as we telemark down hill is the most enjoyable fun of the trip.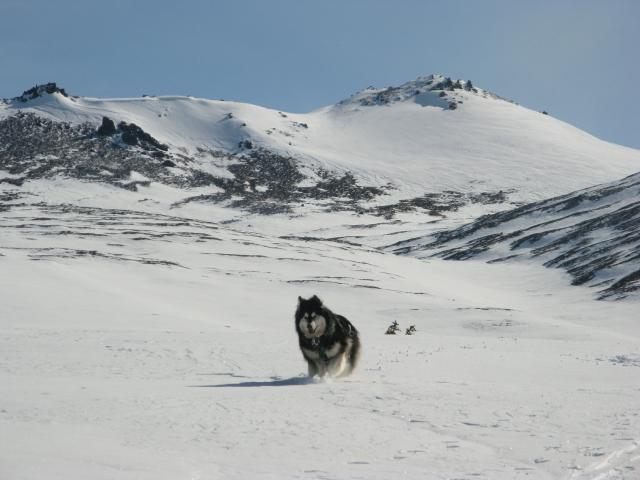 and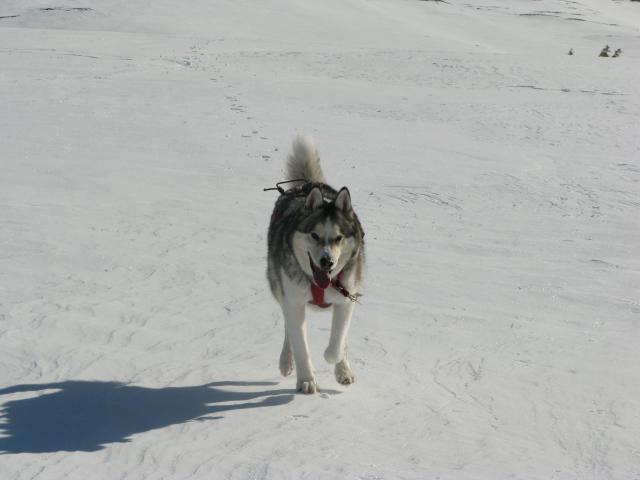 Not sure how much longer we'll be able to take the dogs out. Mother Nature and Old Man Winter will dictate that. As soon as it quits freezing in the morning, and the dogs start breaking through, that will be the time for them to quit the snow season. Six months of fun will come to an end.