Raven about Crow Pass
After two weeks of good rain, sometimes heavy and sometimes windy, the forecast said things were going to clear about mid-morning. Counting on the luck of the malamute, I decided to grab Valley and go for a hike up Crow Pass where the scenery is outrageous and soothing. Just what a funhog and fundog needed.
After about a mile into the hike things open up. Low cloud cover and great visibility.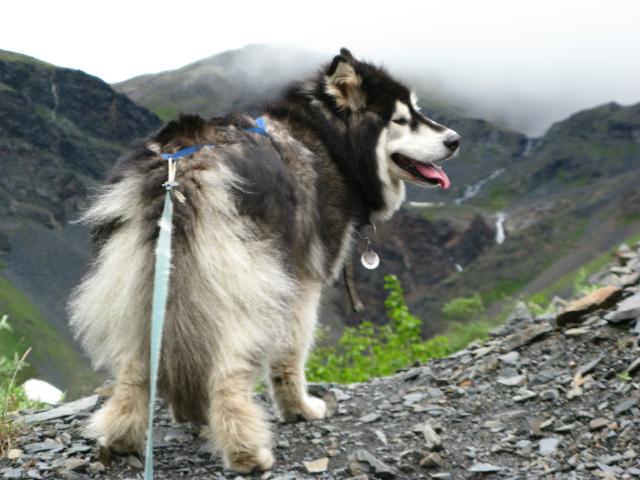 Malamutes and waterfalls.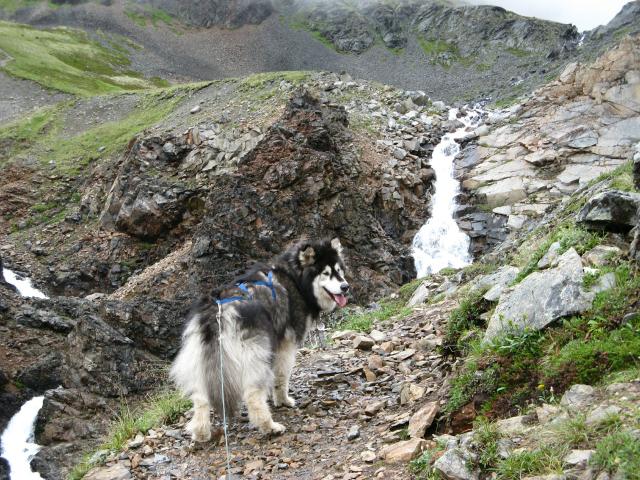 Malamutes and cascades.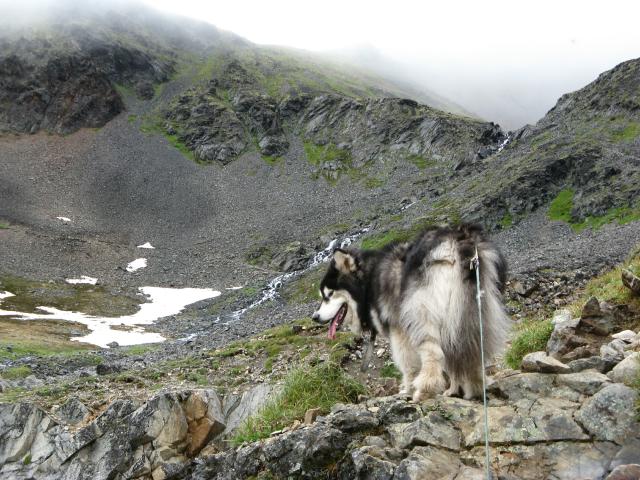 Finally sunshine!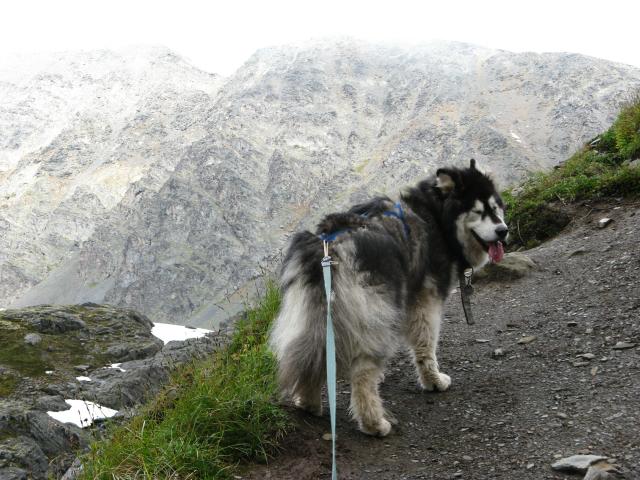 Looking down Raven Creek towards Eagle River.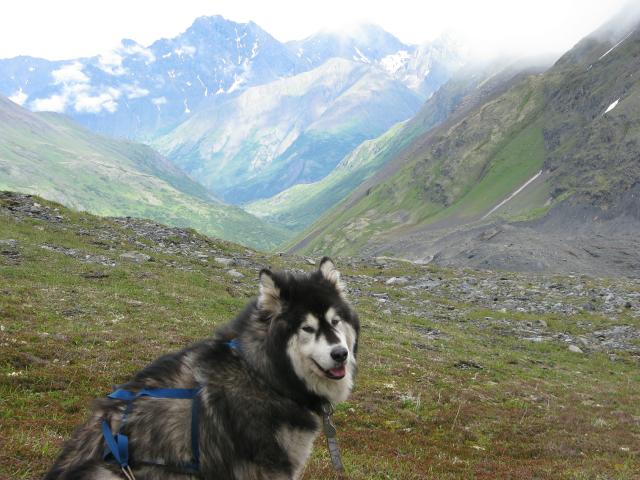 The Raven Glacier.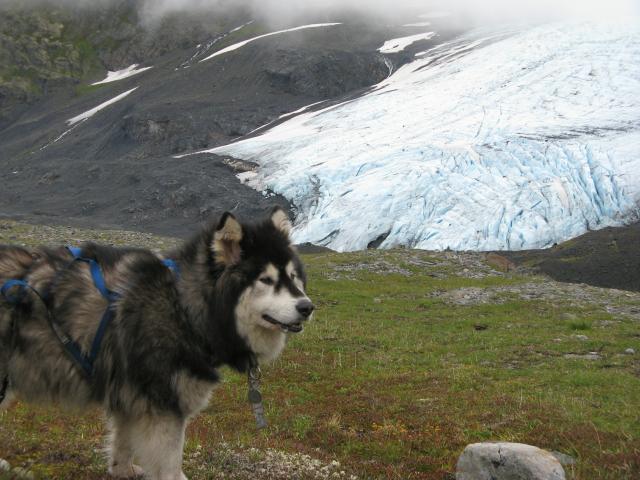 And now to find a spot to take a nap in the sun and out of the chilly wind.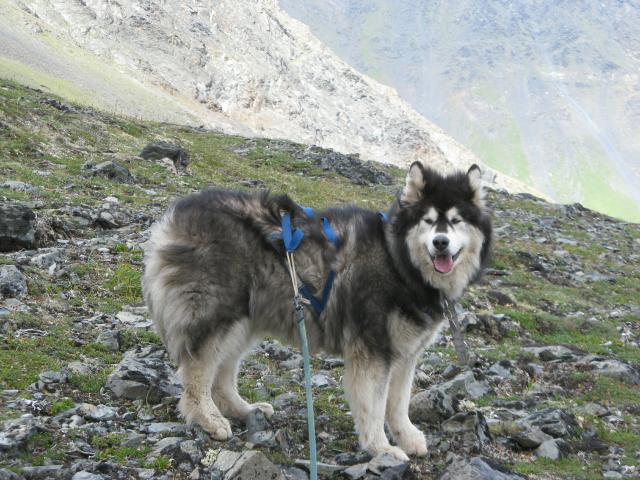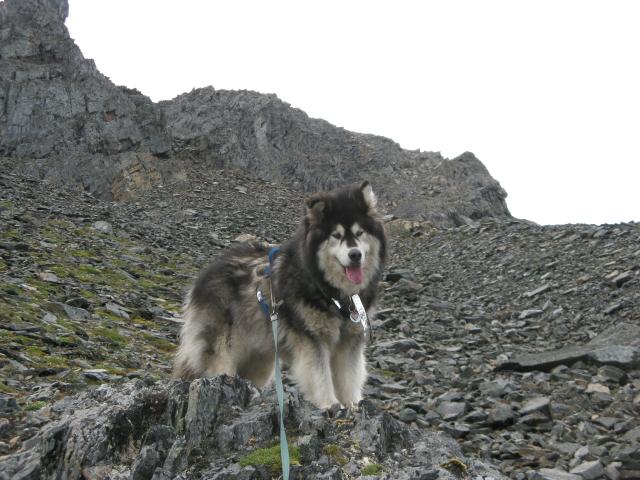 I can see our nap spot right in the green tundra over Valley's back.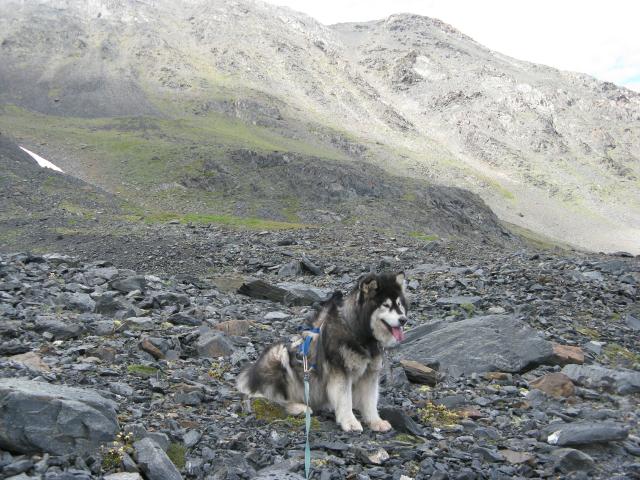 this will work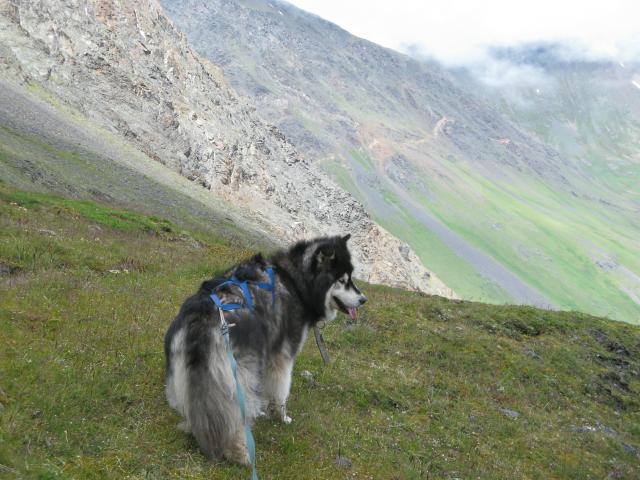 Looks like Valley is enjoying it too.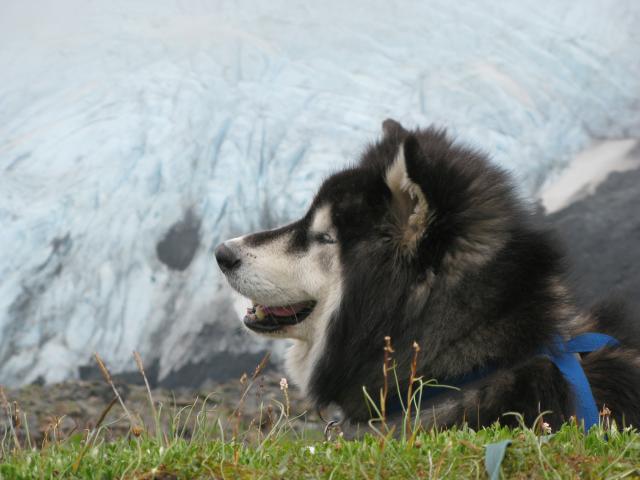 Heading home after our nap, Crystal Lake. The ski is clouding up again but it never rains.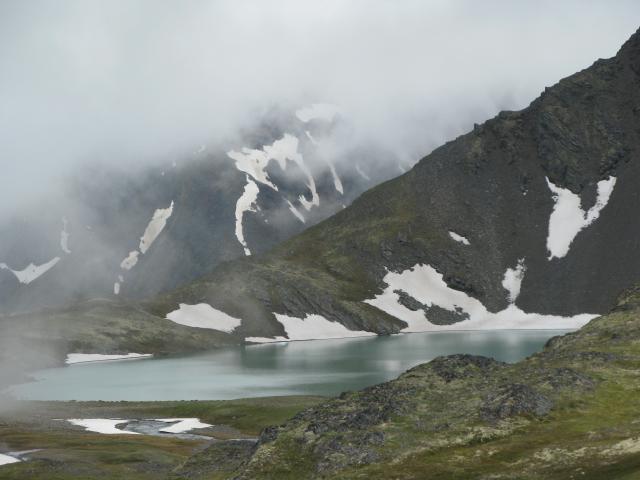 Looking down the trail we are going to descend on.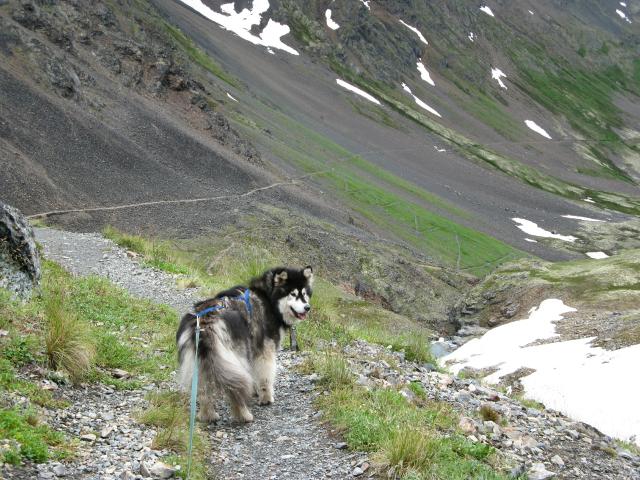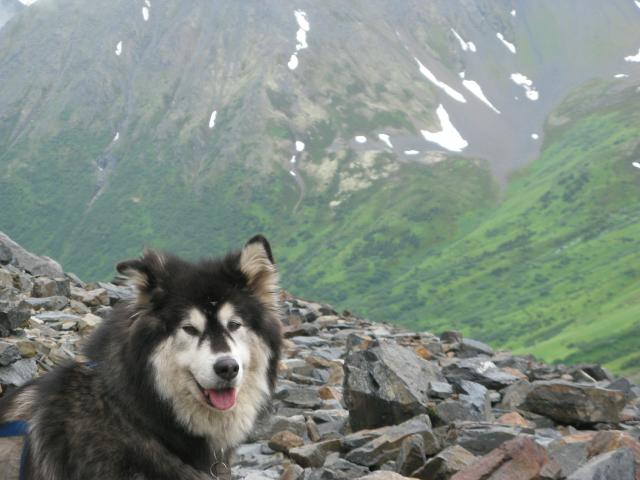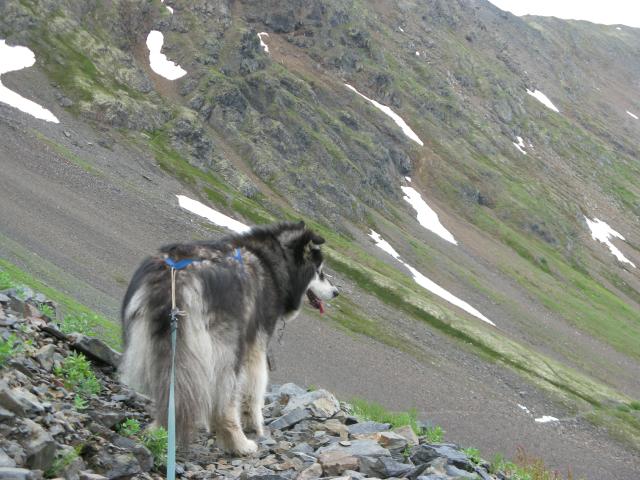 A great view to end the day.