Malamute Rescue Boat
Sometimes you get in a little bit of trouble and you need an extra hand getting out. Even if that help is a little late in arriving, better late than never.
For some odd reason they decide to climb out onto the rock, Jago leading. Maybe Jago said to Cody, "Let's go check the island for Ducks". That'd be all it'd take for Cody to get going.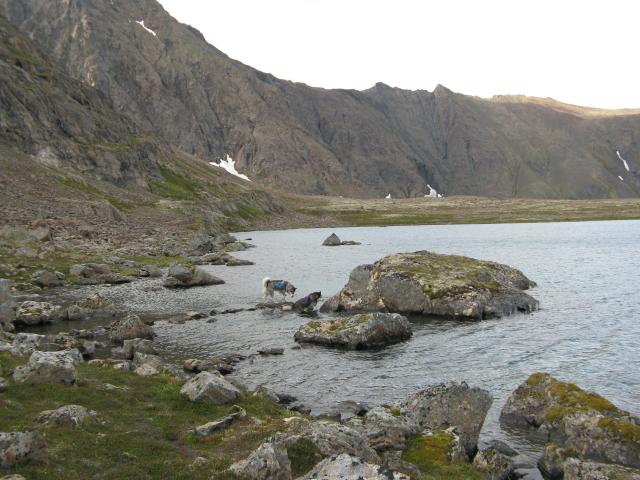 About ready to jump up and explore their new found island and maybe some ducks.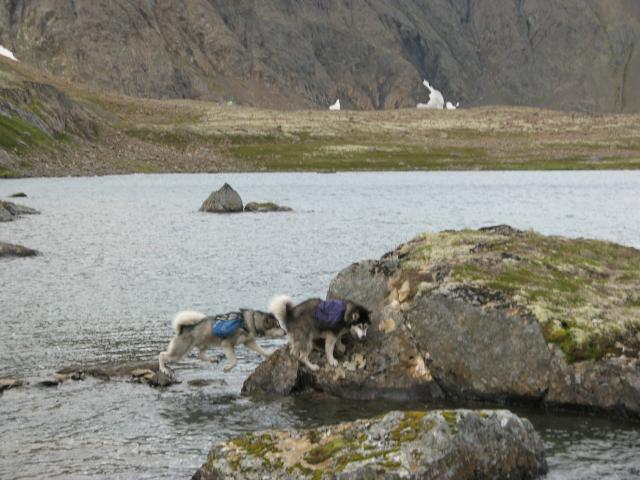 the next thing we hear is a giant KERPLOOSH and both dogs are swimming. Jago is even swimming! We've never seen that before and in the excitement we yell, "Look Jago is swimming".
Cody crawls out.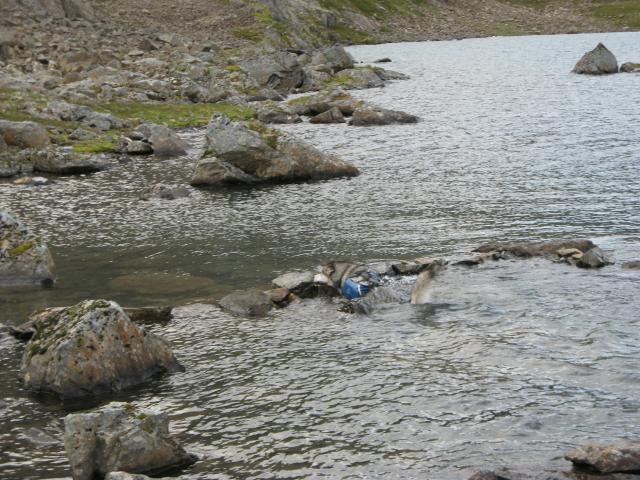 Then Jago crawls out on near by rock.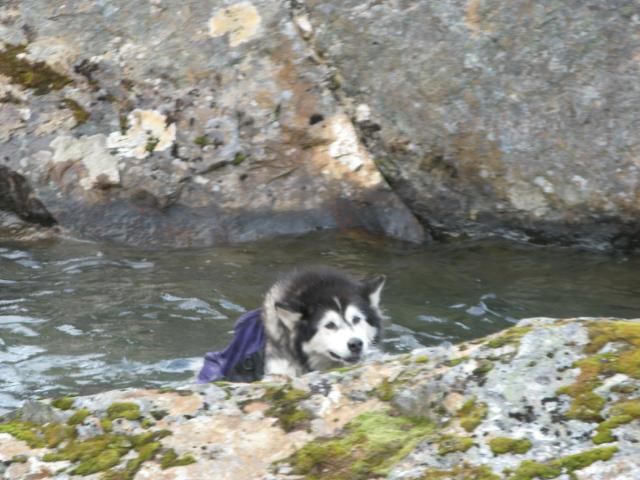 Except she can't make it completely out and is screaming for help. In two feet of water she's stuck and everybody knows about it.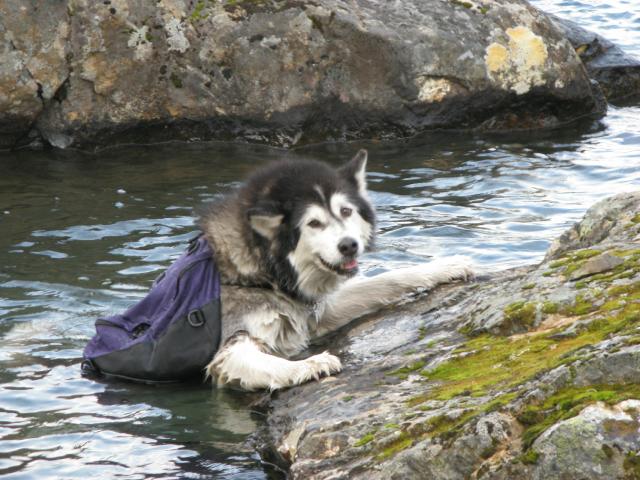 Saint Nicki goes to save the day.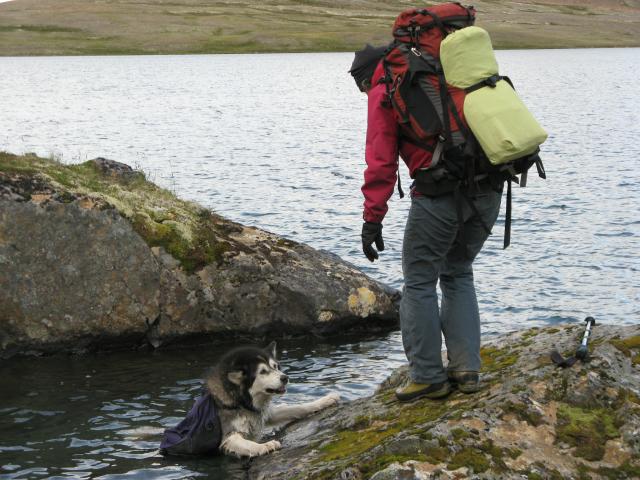 But Wait! Rocket dives in, and he's going to help save the day. See? He has his water wings deployed. Better late than never I guess.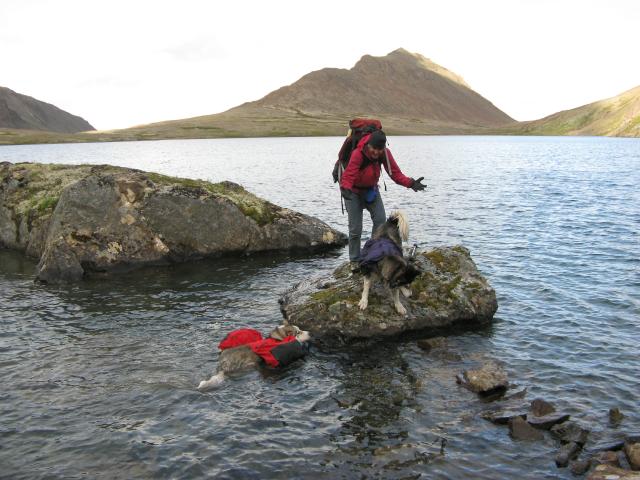 Alls well that ends well.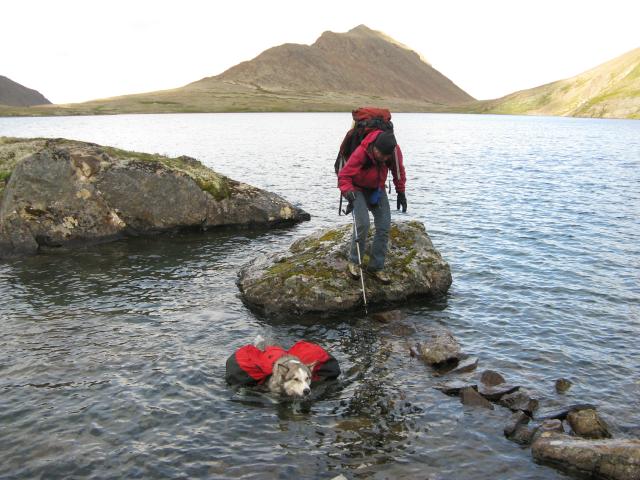 Another episode of camping with the fundogs.