Blue Lake
We woke up on Saturday with a blazing blue sky. I put it into overdrive and decided to head over to Blue Lake, a 16 mile hike for us funhogs and fundogs.
Heading out from the rig we leave Our Fair City behind us.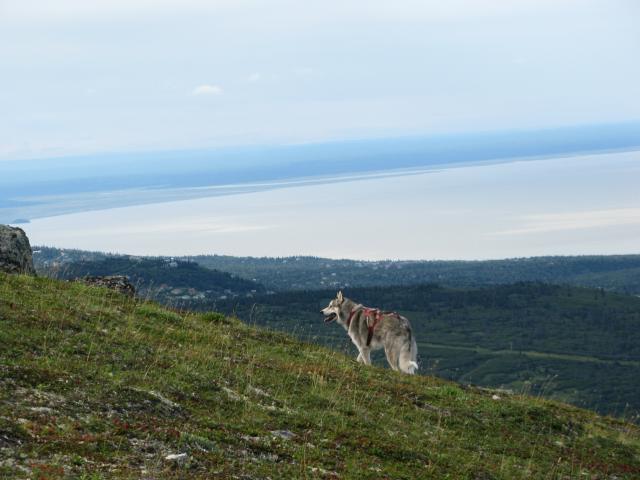 Right over the bump in the foreground is Blue Lake (commonly known as Long Lake) we'll walk around the lake and head between the two ridges in the foreground, over the pass, to williwaw lakes, down the Middle Fork of Campbell Creek back to the rig.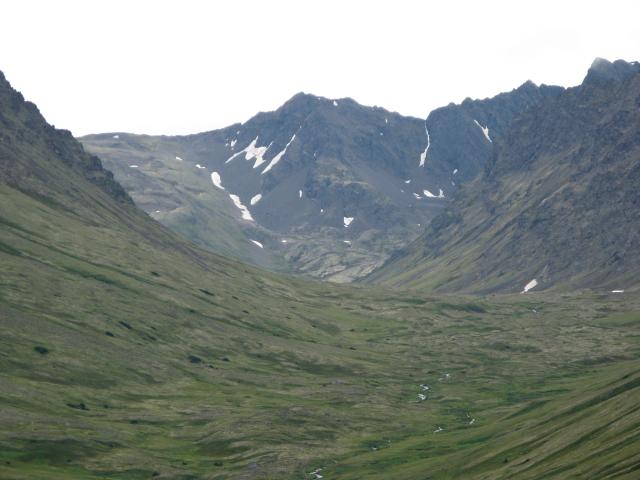 Rocket on the non-stop chase for marmots.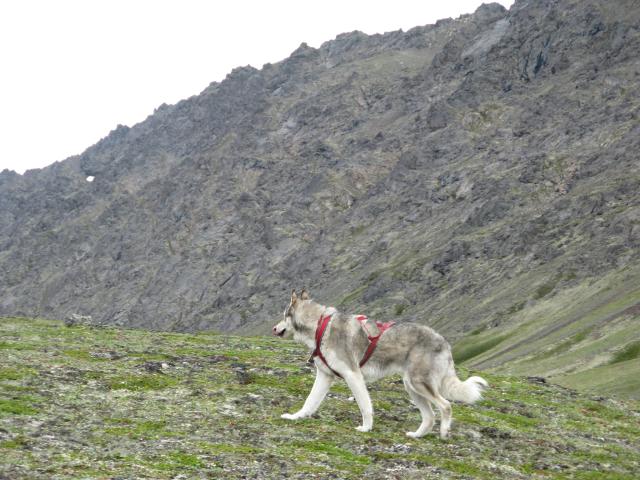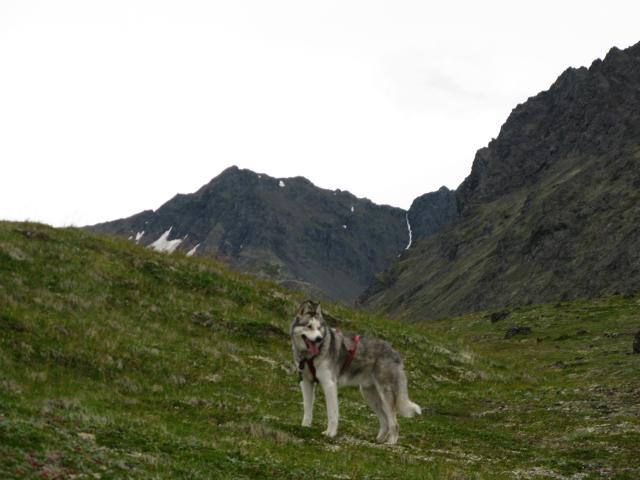 Valley at Blue Lake.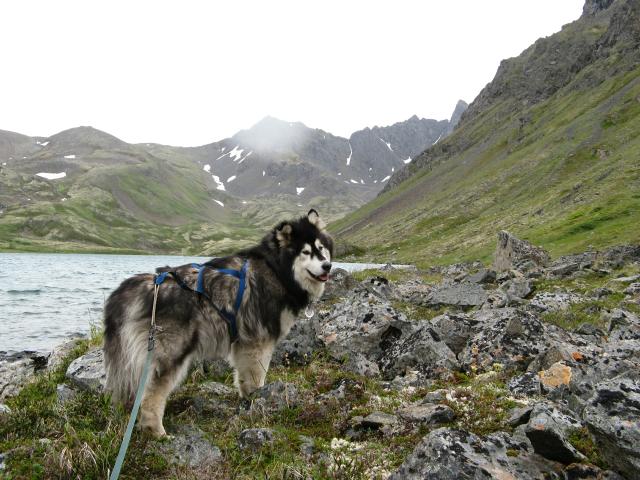 Heading up the pass near the end of the lake.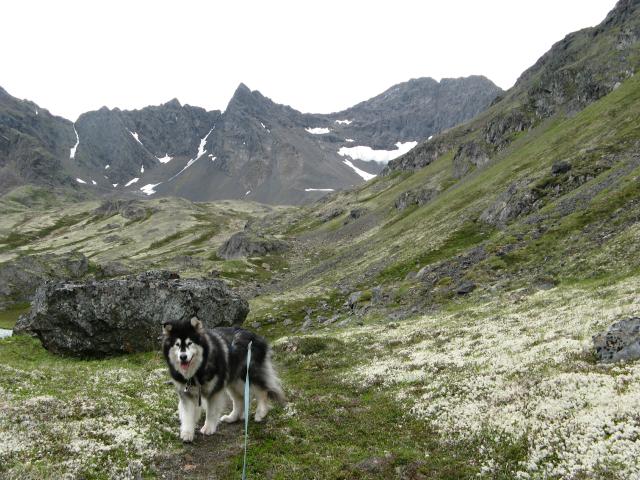 Up at the first lip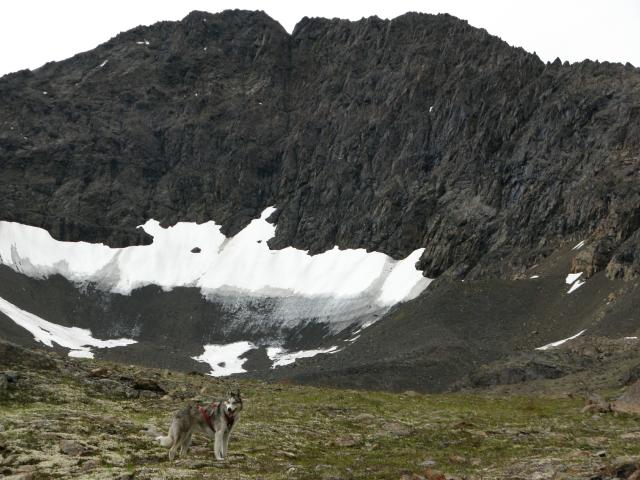 The lake right before the pass.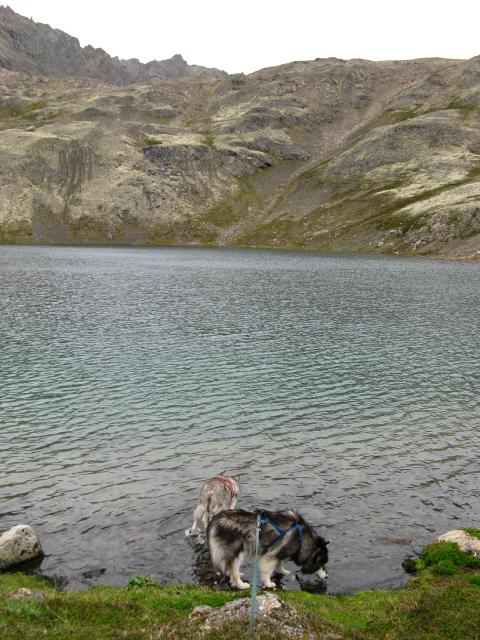 Rocket in the pass, with the large rock wall behind him. The Daily Downpour started right after we left the pass.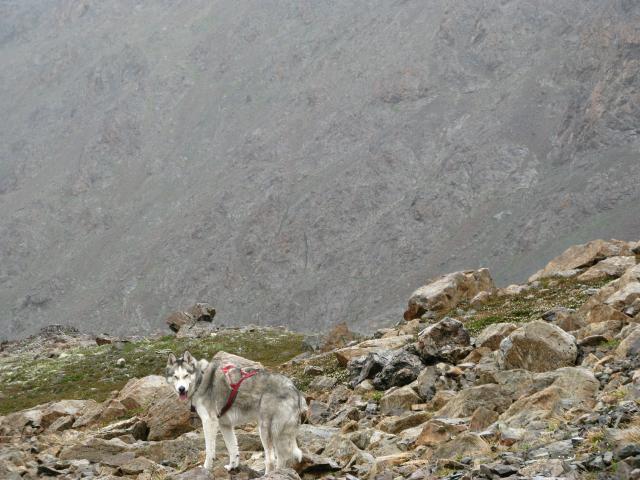 The lake before dropping down to the middle fork and what everybody thinks of as Williwaw Lake.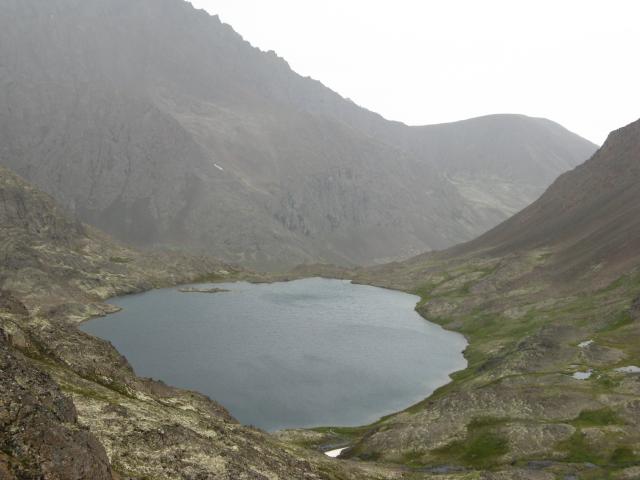 Nice shot of the creek running into the lake.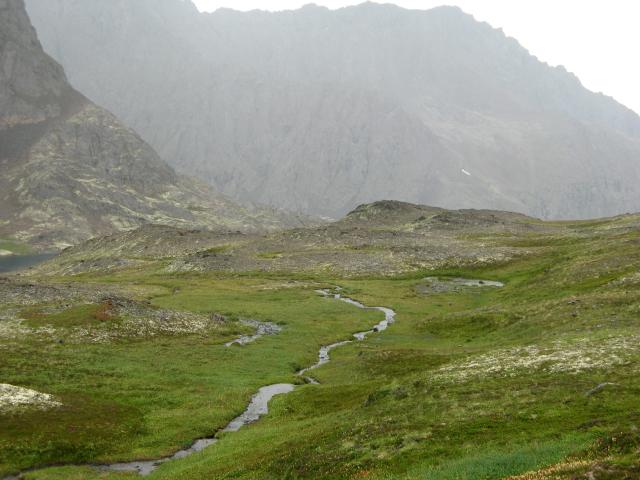 Looking back across the lake.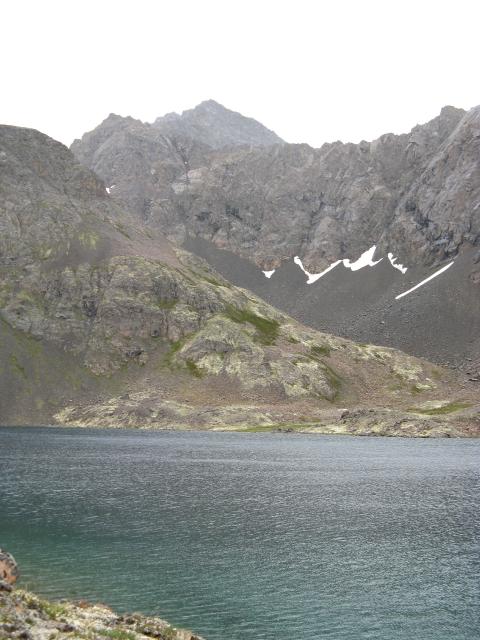 At the lip before we drop down.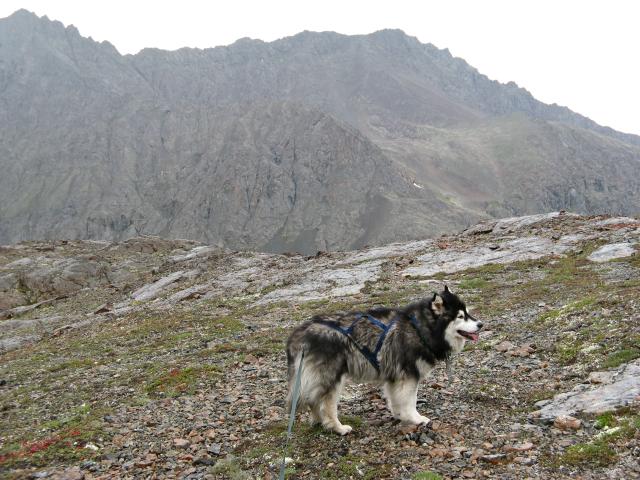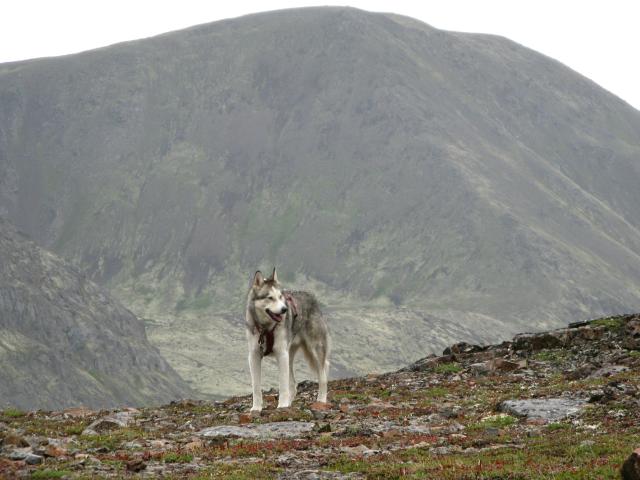 Four miles back to the rig. She's looking better than my feet are feeling.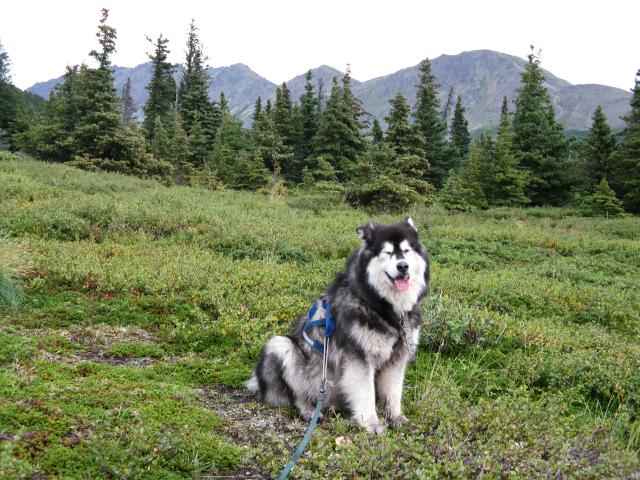 16 miles I figure in about 12 hours. A bit too rainy to get a nap in at the key point, but one of the most beautiful places I've been in the Chugach, particularly the pass between the North and Middle Forks. The camera just couldn't capture all the scenery.