Tincan Garbage Can
Tincan is a place where we backcountry telemark ski. I was there once last year skiing and once cleaning up. Its a very popular place so every year I make a trip in with a big pack and pickup garbage. Its easy to hike into, with a bit of chest high "grasses" to wade through before we hit the alpine. This year there were lots of brown bottles, but before you jump to any conclusions, they were all budweiser ales. I also snagged a good snow shovel, so if you know anybody who is missing this one, let me know.
on the north side of Tincan, where we headed so the dogs could get some water.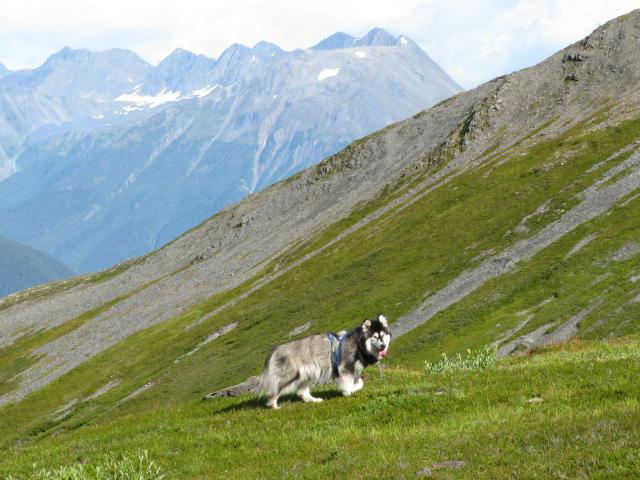 Looking over at the Eddies ski site, not too much frost action going on in Turnagain Pass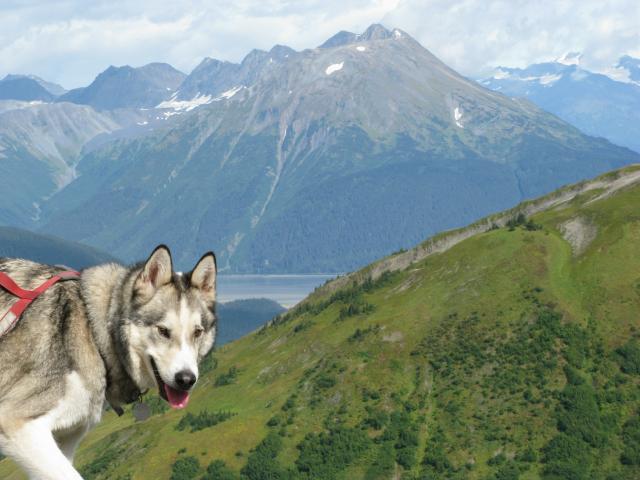 Looking up Ingram Creek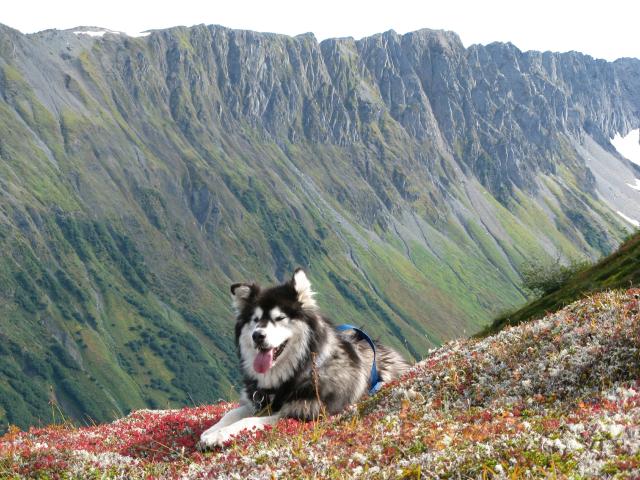 On a hot day like today, we were happy to find a snowbank to chill on.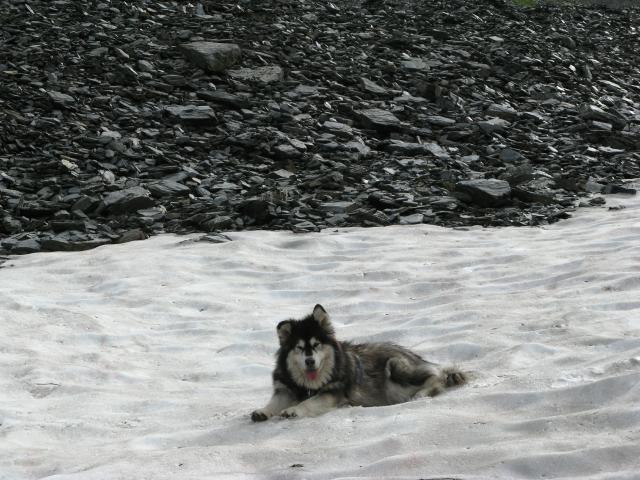 Looking up at Kickstep.