Last Weekend of Summer
We decided to spend our last weekend of summer east of Denali National
Park in the Alaska Range soaking up the sun and fall colors.
Here's Valley right before our camp: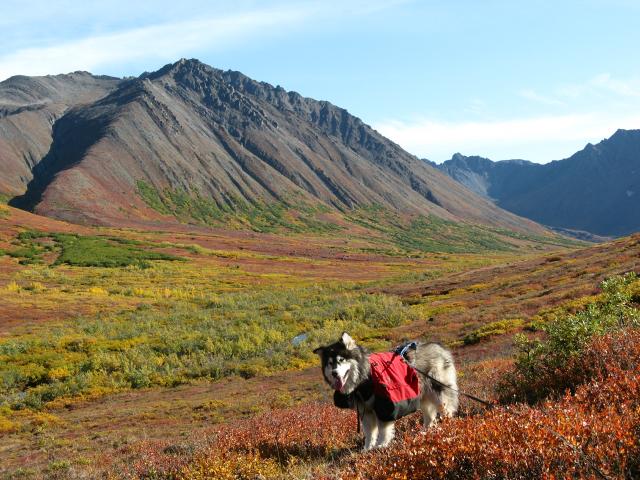 Two Lovebirds in Camp: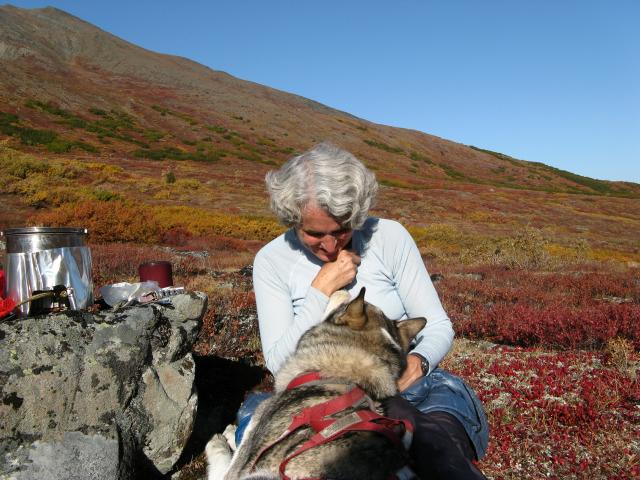 Jago(Babe) out on patrol around camp while we are cooking: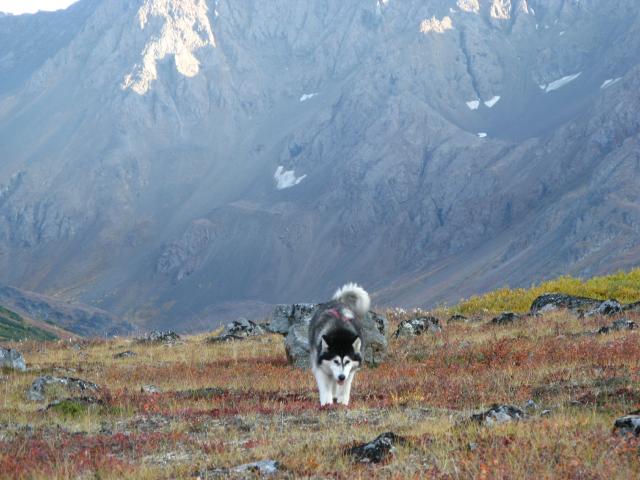 Rocket with his turn checking things out during our breakfast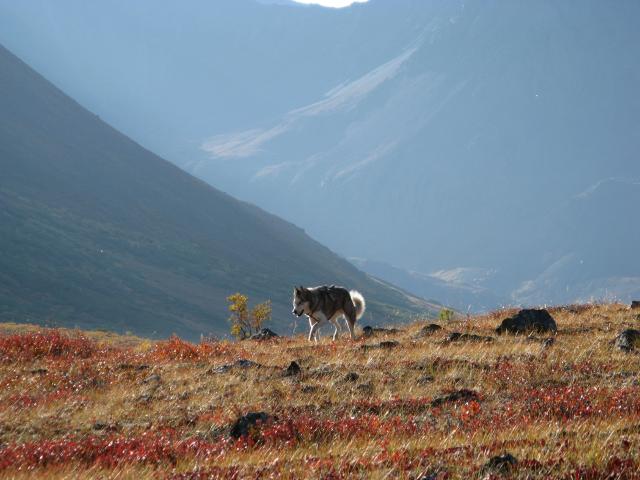 Out on a day hike from camp, entering a hanging canyon: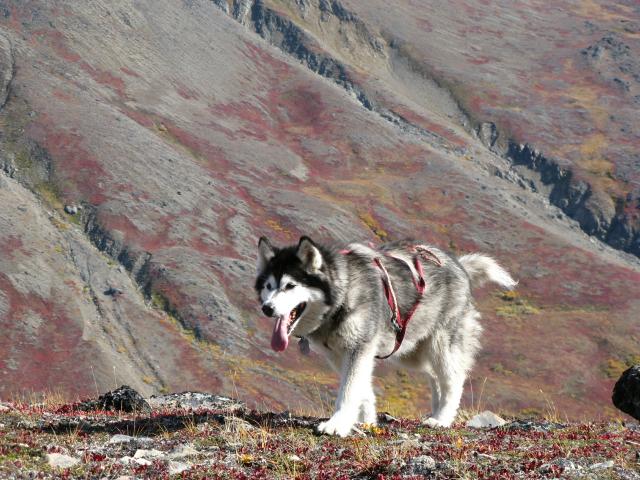 Valley settling down for lunch: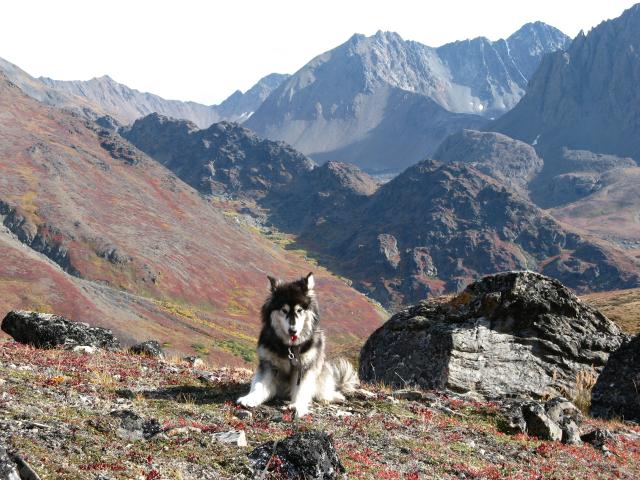 Here are some caribou we scared up.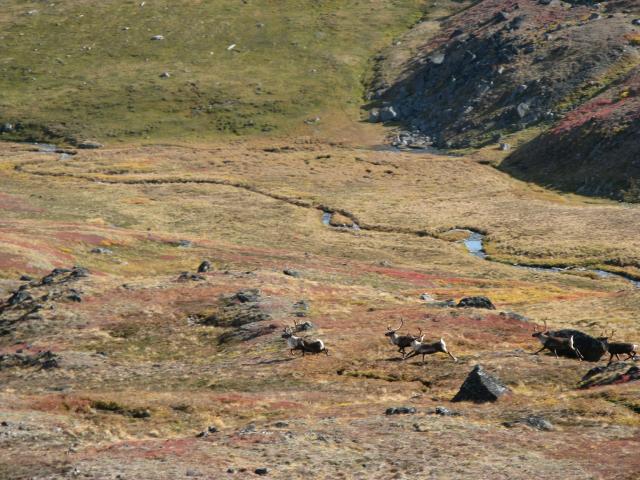 Happy Valley at the head of the hanging valley.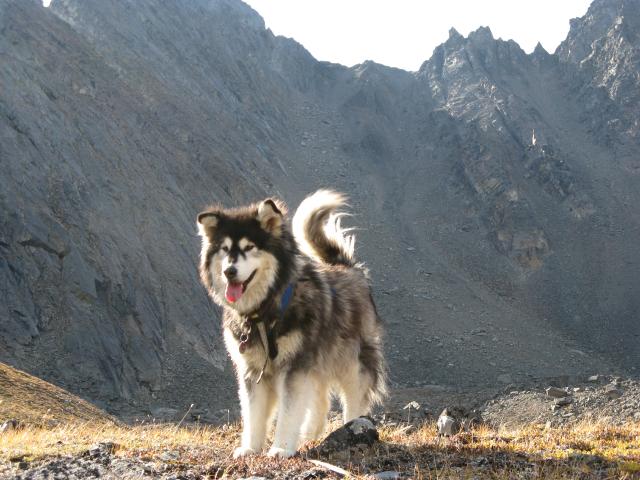 View out the opposite direction: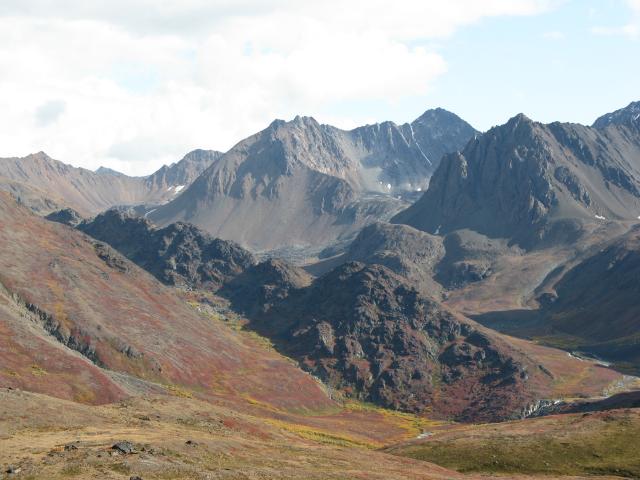 All things must end, here we are on the way out.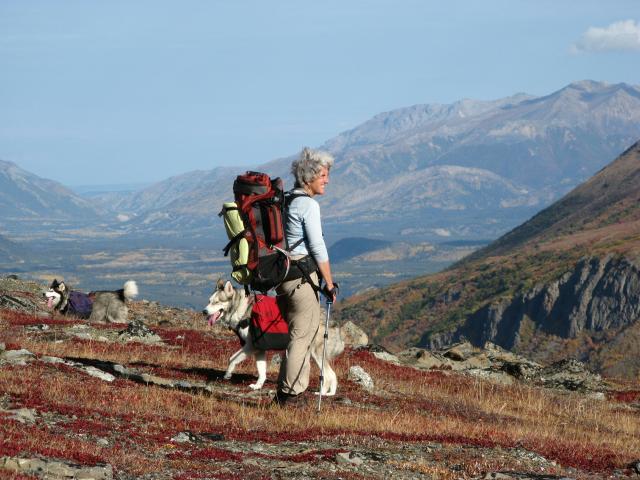 Big dogs are really small dogs in the big picture. Looking out into
Denali National Park and the Parks highway.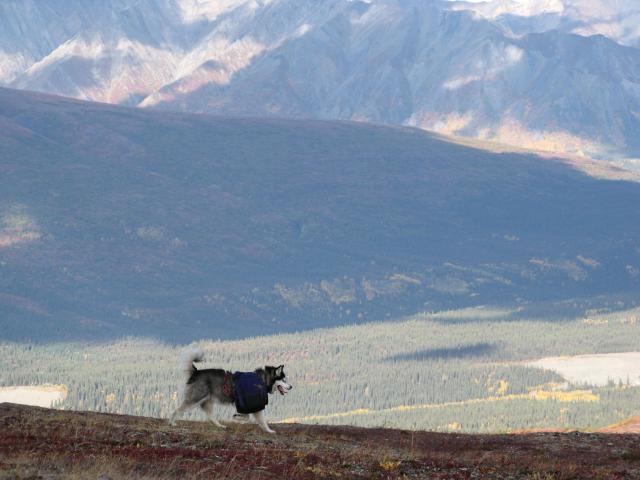 It was one of our best summers ever, we are looking forward to an
early winter season with lots of skijoring.