Antimony Creek
For 30 years I've wanted to hike in these mountains. I finally struck gold after looking at topo maps, a road atlas and google earth. I picked a few likely candidate places for hikes with minimal bushwacking and hit a home run with my first road stop.
Our objective: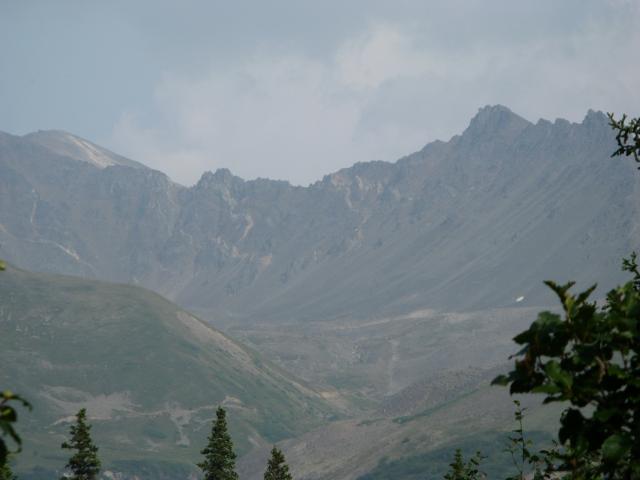 What it looks like at the head of the Valley.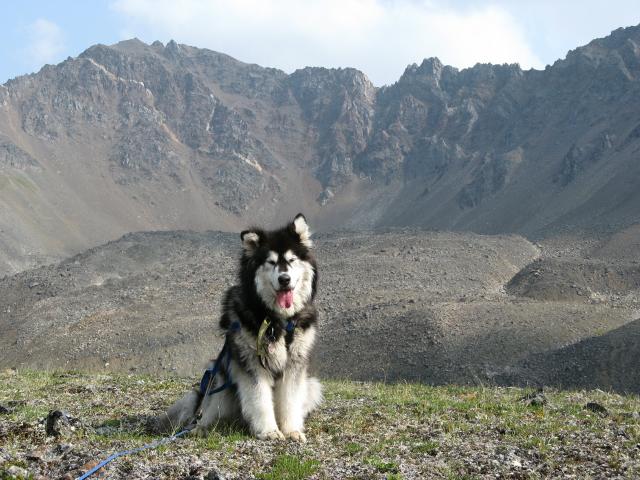 Partners: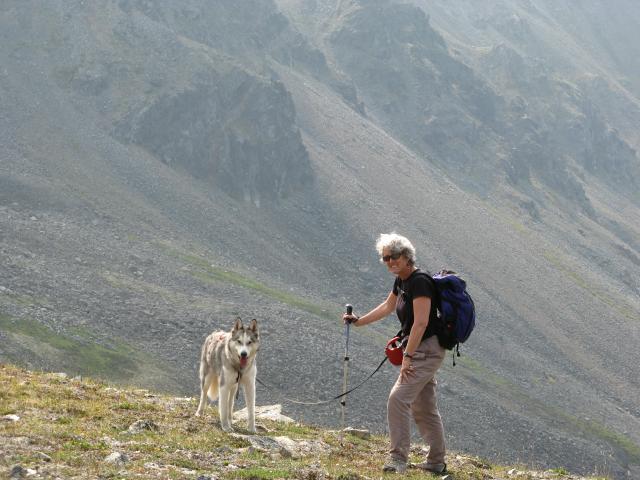 I wonder what Rocket was looking at?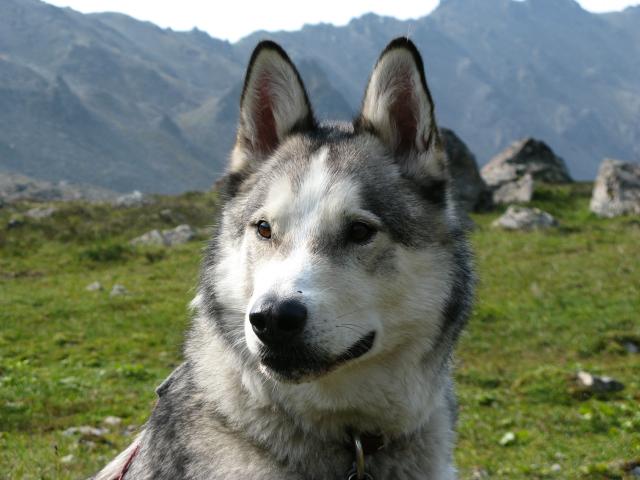 It was a smokey day from the fires in the interior of Alaska. There is a whole other mountain range across the valley, we might even be able to see Denali on a clear day.