April Powder Brings May Flowers?
gotta love a day of fun in the sun, when there is fresh snow, and a
good base underneath for the dogs to walk on. What could be better?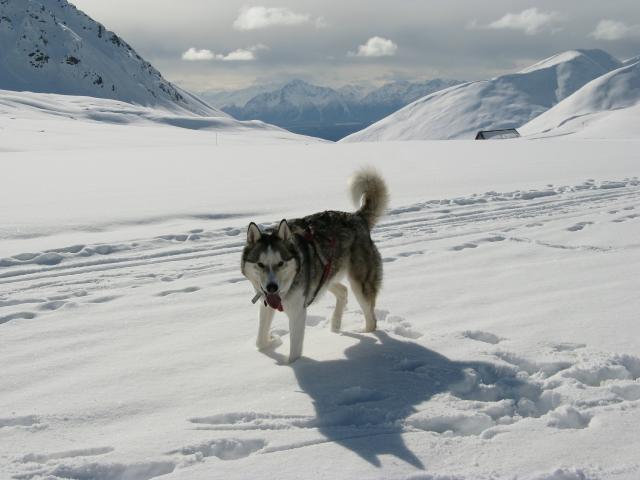 Big Landscape makes the dogs seem so small.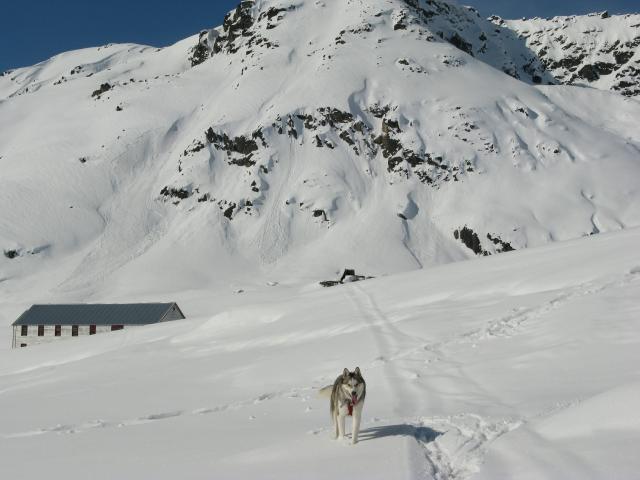 Here it is April 18th and there is still fresh powder snow.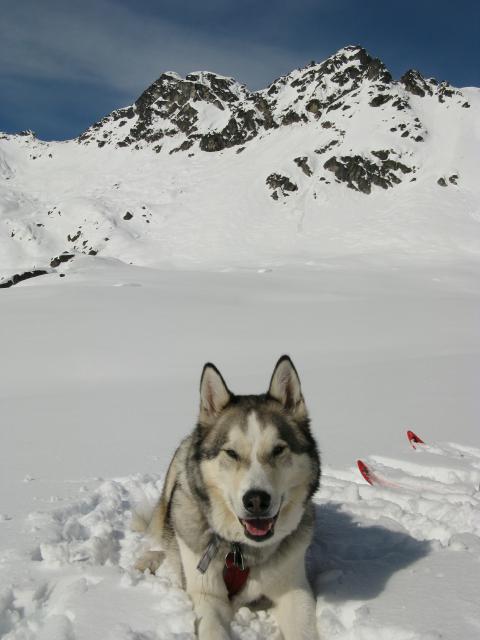 Which they seem to enjoy as much as I do.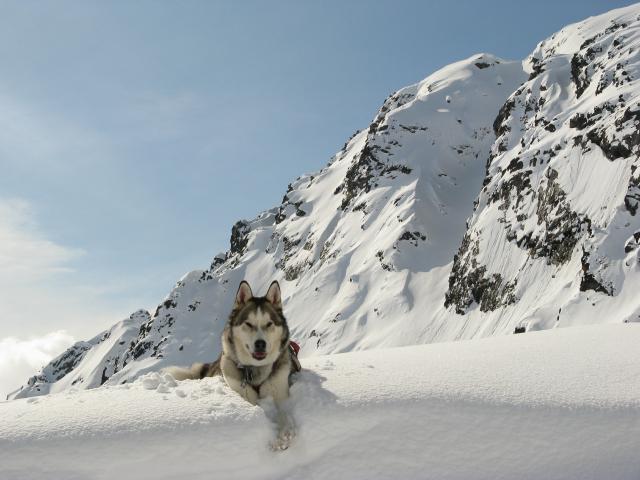 It was a hot day for the dogs, even though the temperature hovered around freezing, the sun made it tough on them.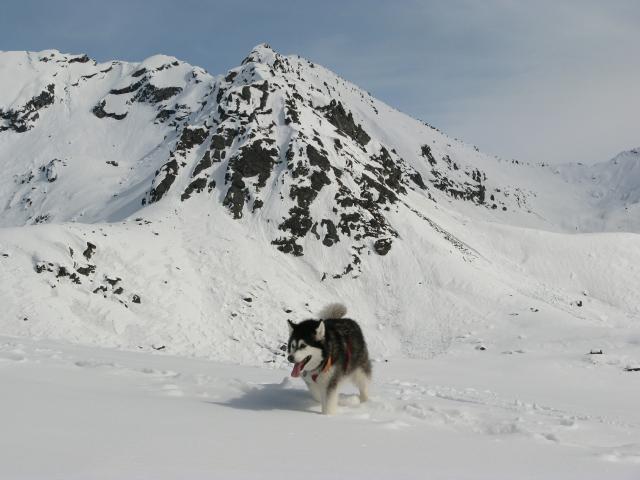 The dirty spots in the snow is ash from Mt. Redoubt. No doubt that
snow will melt soon. If you click on the picture, you'll have a better view.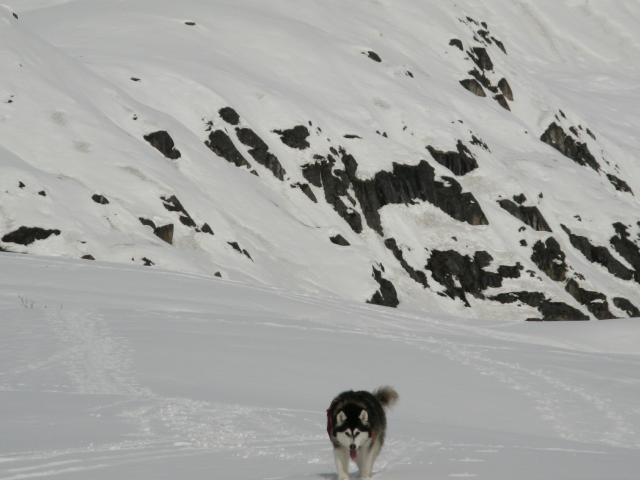 Always happy to take a break, aren't they?
Nearing the end of a great day.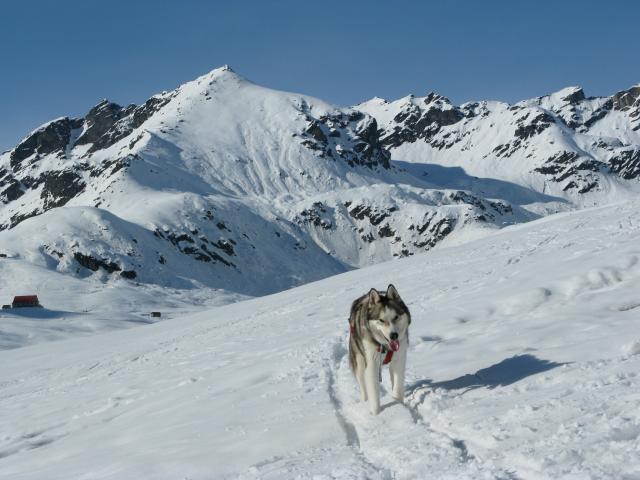 The end of the dogs ski season is near. They have 92 days of ski
touring or joring on the snow this season. They love it!