Another Edition of "A Valley in the Mountains"
Valley loves to be in the mountains. Valley in the mountains go like hand in glove.
She seems to be happy to be let off and run. There she goes...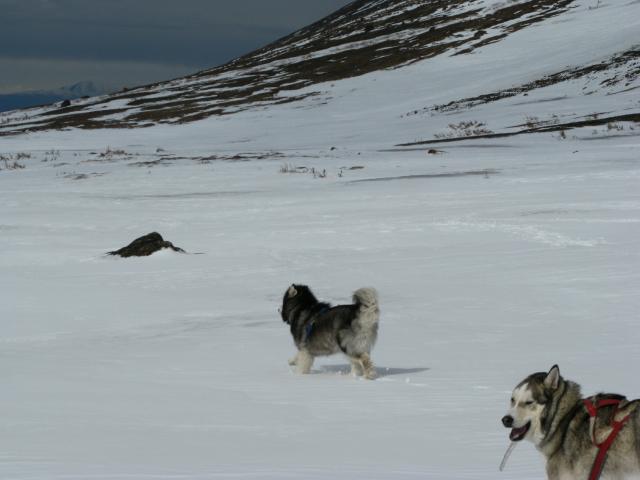 Rocket seems pleased with the move.
As we ski, Valley is content to run along side.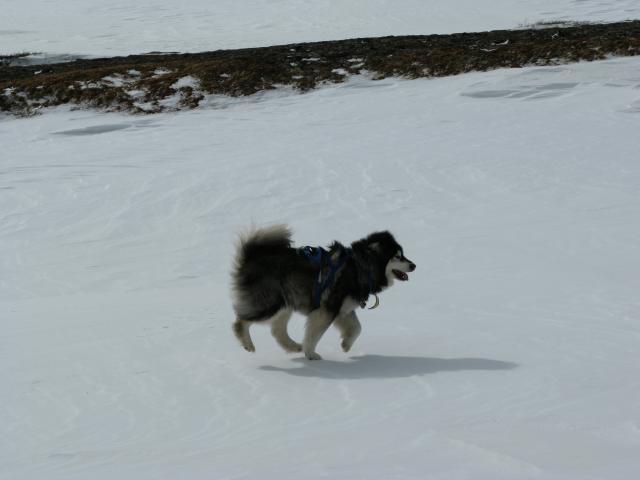 or happy to run with us.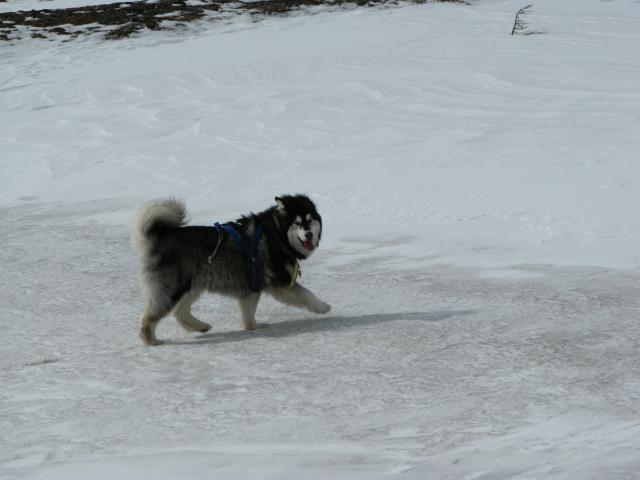 That's ash from the Mt. Redoubt volcano on the snow she's running on.
That's Valley in the big valley floor.
Where's Waldo, I mean can you spot Valley?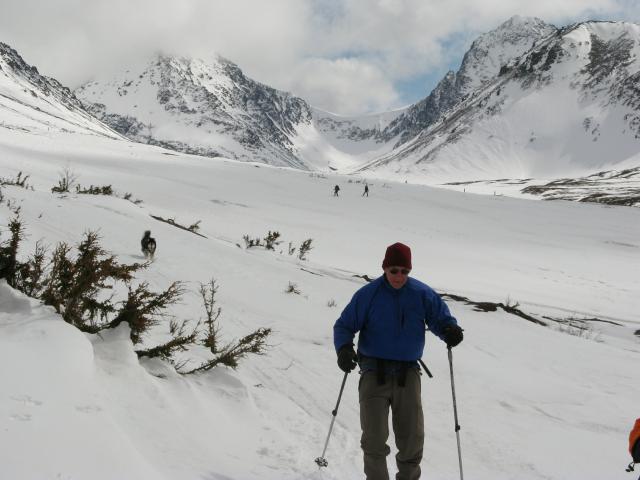 She's not one to be left behind.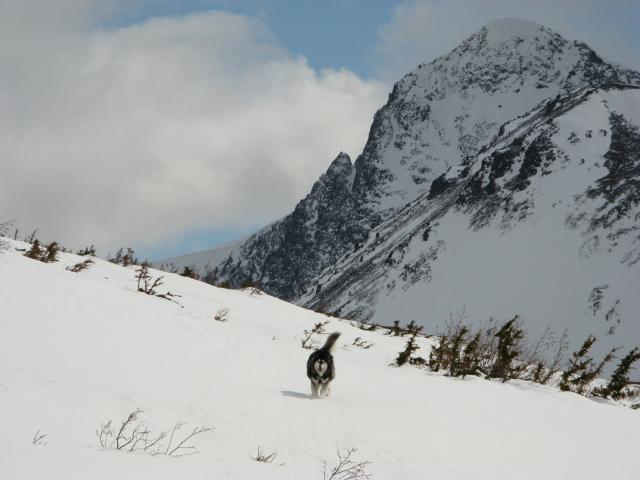 Doesn't she light things up with that smile of hers?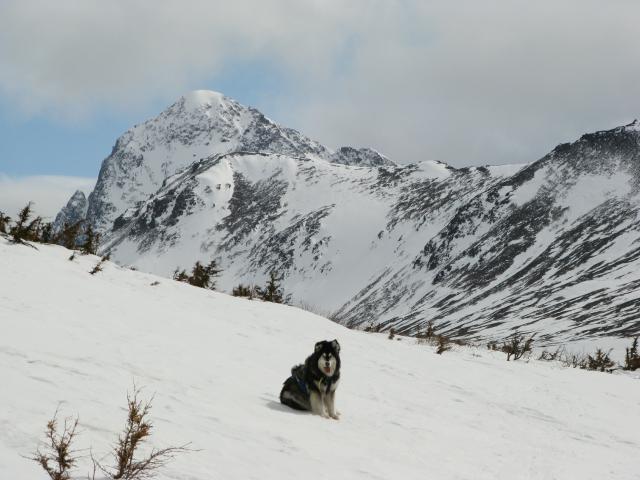 Another great day with our special girl.