Dog Snow
What's dog snow? Its snow with enough structure to keep the dogs up on top and not wallowing and flailing. This is important because flailing malamutes don't have fun, are suspect to injury and we end up retreating back to the rig. What brings this up? Its June 2nd and we ski toured today. Early in the morning it was perfect dog snow, Crust Snow. They stayed right on top and we could go places. Ingram Creek specifically. This is unusually late for us to continue skiing with the dogs, we normally quit in sometime April, dreading the month where there is too much snow to hike, and too much poor quality snow to ski. By the end of the month, the dogs are going nuts and I am tearing my hair out.
What happened? We set a record snow total this year, so lots and lots of snow. We had a long succession of cloudless nights where the snow could set up firm and solid. Its colder when the nights are cloudless, and even when it doesn't get below freezing...there is something special which happens to set the snow up.
Today, when we woke up with a bluebird skis, we stepped into action and headed out the door as early as possible to ski. We started skiing at 7 am and by 11 we were pushing our limits. Four hours of fun.
Valley on our way up to Ingram Creek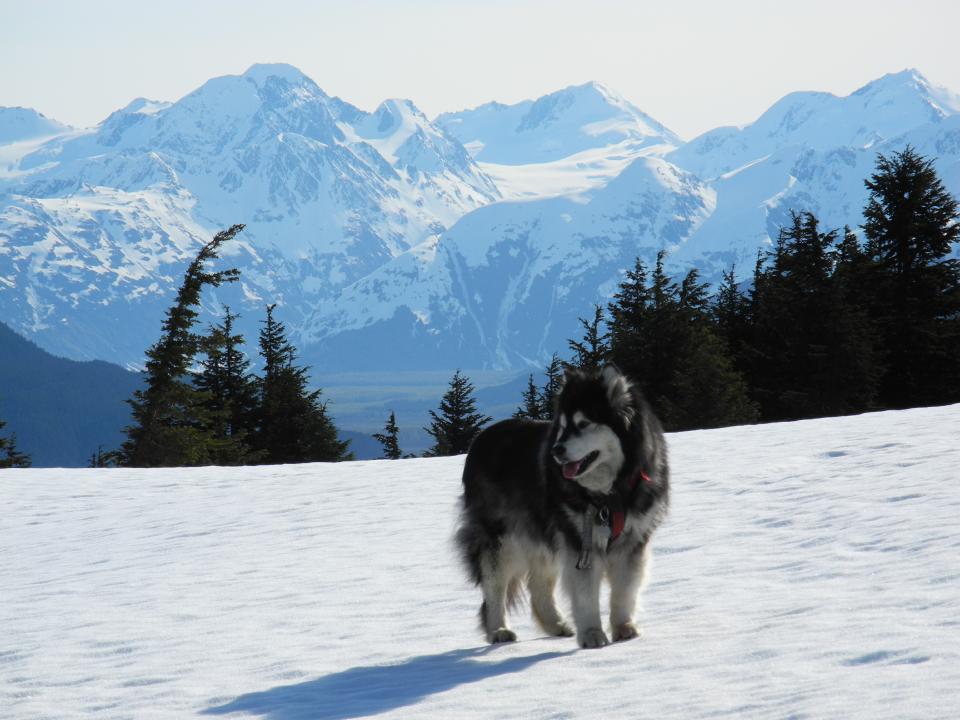 Jago doing the honors of pulling me. Just about ready to drop into Ingram Creek. That's the Eddies ski site, directly behind her, with the 20 mile drainage in the far distance.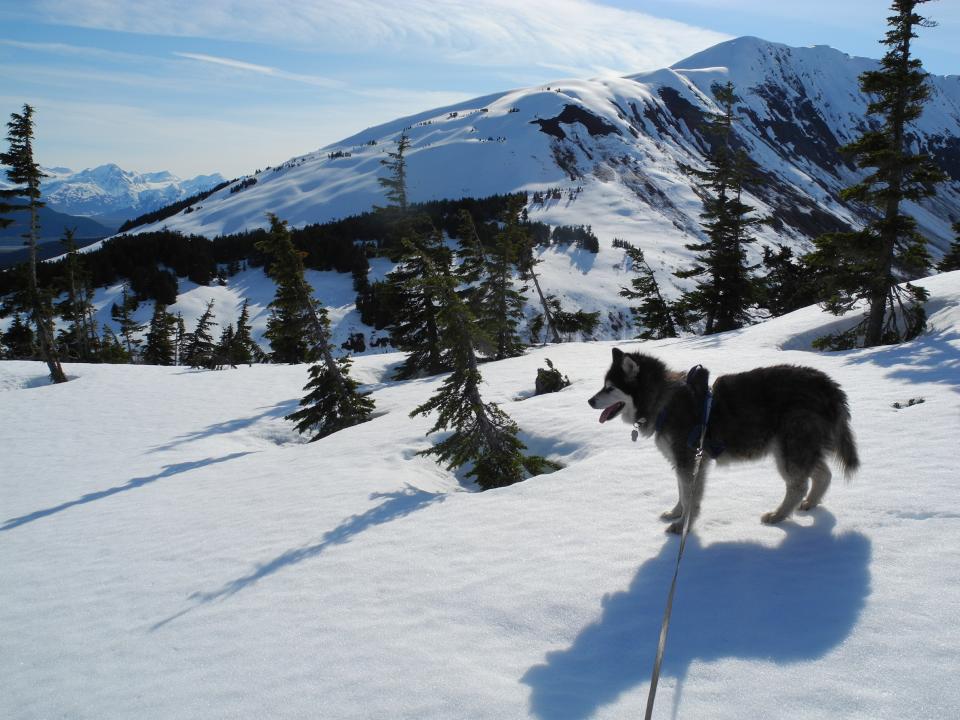 Valley sitting pretty. Turnagain arm, Blueberry knob, and the 20 mile all behind her.
We were out early enough from the ski we could go hiking down the road at the North Johnson trailhead . A bi-modal day. Skiing in the morning, hiking in the afternoon.