Game On!
Looking up a the mountains, I spied a low snow line. Figuring I might have to hike my skis for a some distance I was surprised, I could ski pretty close from the trailhead. A bit of powder on a hard base made for a fun kick and glide for the first day out. Sunny, warm, and no wind would keep the spirits high regardless of the snow conditions.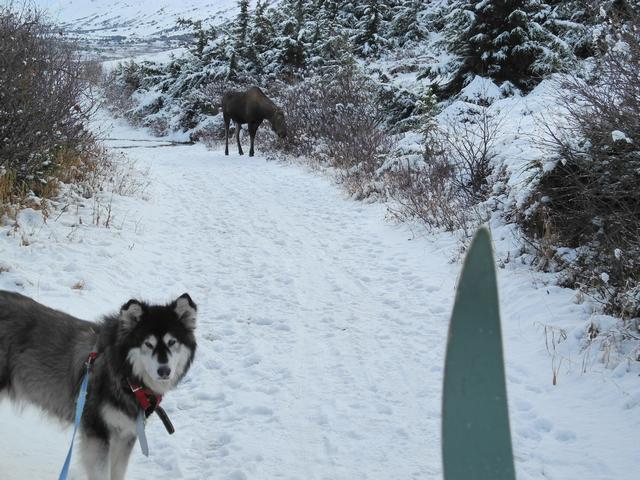 This time of year we share the trails with moose. Exercise some caution and its quite a nature show to watch.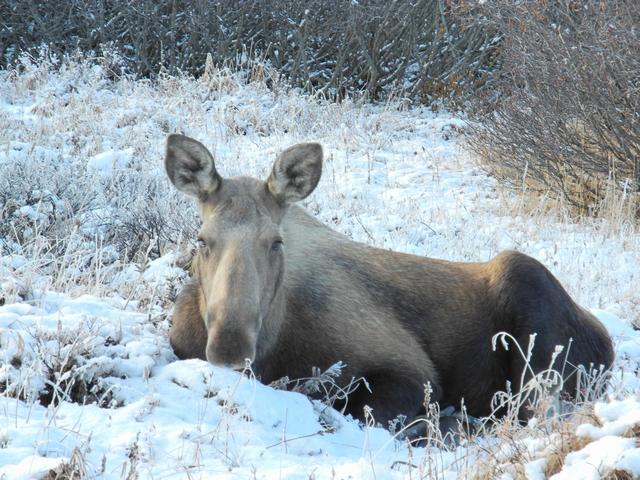 After returning home, I put my comments down on the local trails report, finding out they appeared in the morning paper.ADN article on start of ski season Yep , "Took me a dozen years to ready my rock skis for today."
The start of ski season, Game On!