Marked one off the Bucket List
On my bucket list of hikes in Alaska was a trip though the backcountry of Hatcher Pass. There is a hut system just beyond the ridges of mountains seen from the road and I had never been to any of them. After this weekend I x'd out this entry.
(As always you can click on the picture to enlarge.)
Started out with beautiful sunny skies, wish those stayed around.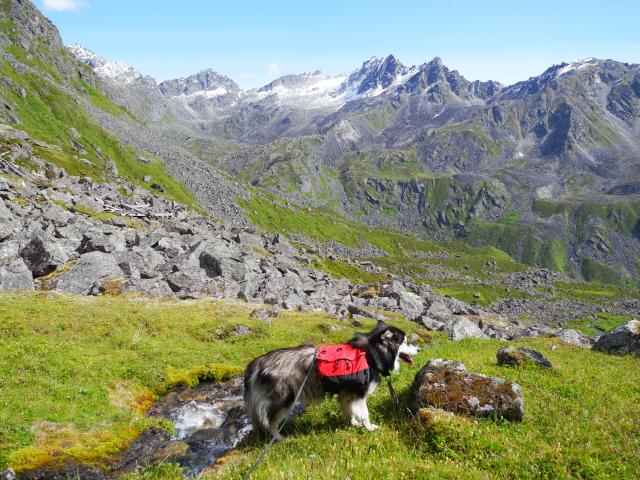 Ended up hiking with 5 folks the first day then just one other continued on for a night at the Bomber Hut.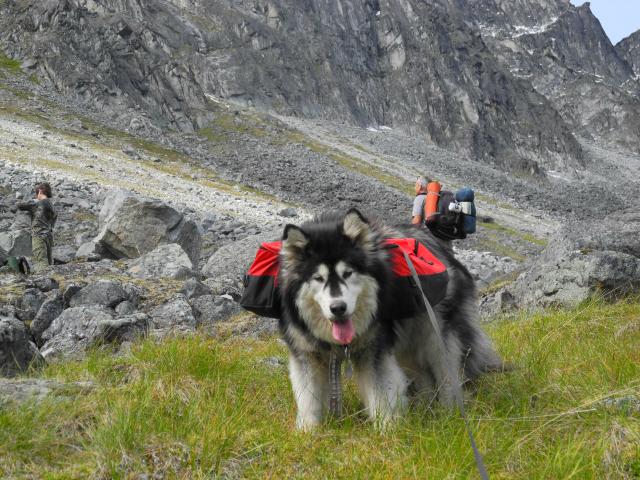 Before long we were hiking in fresh snow, the first snow of the season. Valley loved this, it finally cooled down for her.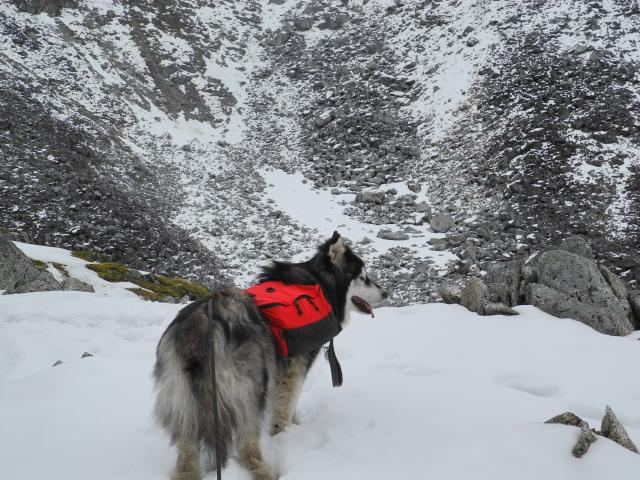 Always good views around, we were never without something inspiring.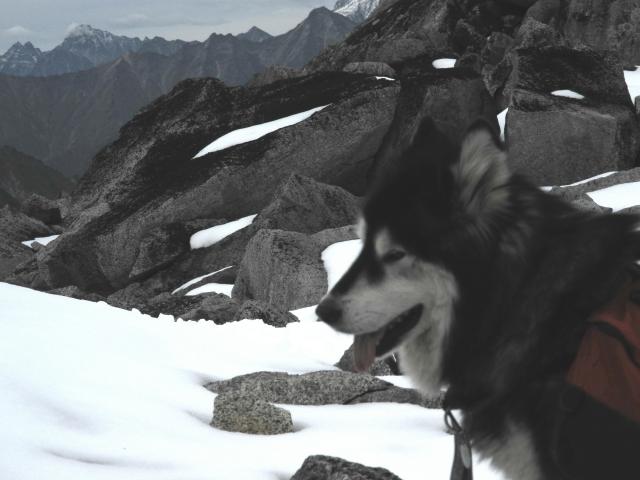 Yes there were people along.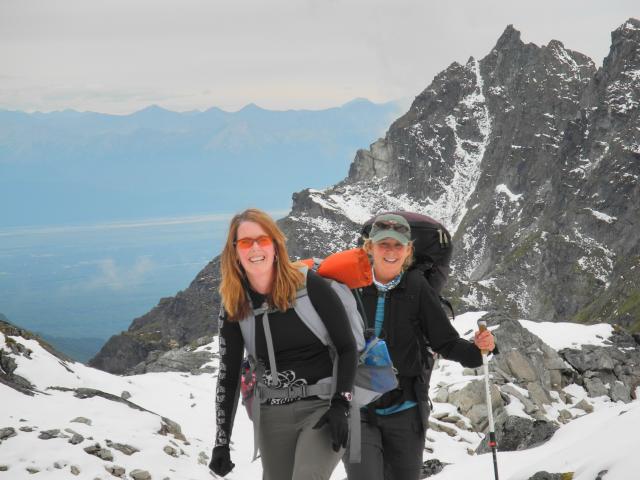 Looking back at what is known as The Nunatak on the Snowbird Glacier.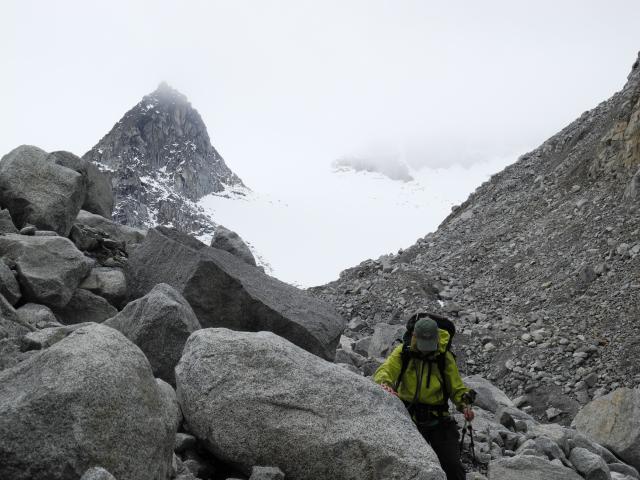 She pretty much had a good face on the whole time.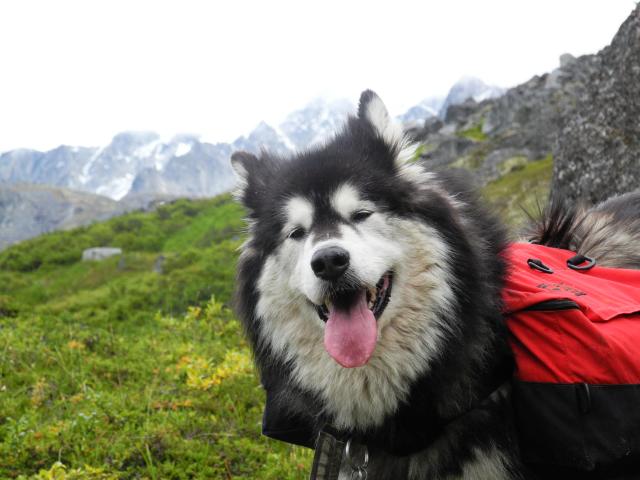 View shot when the clouds lifted.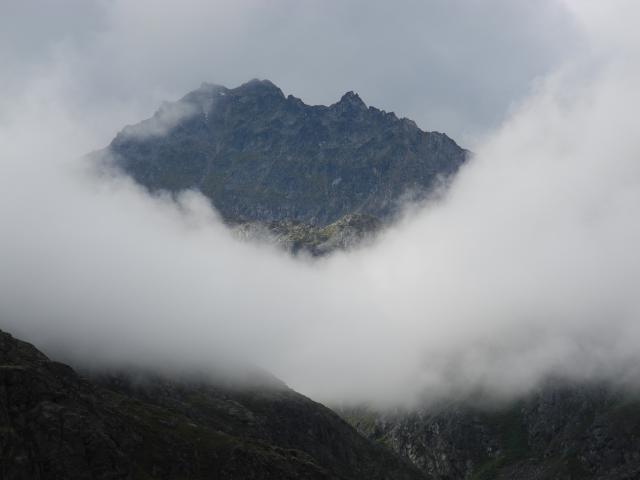 looking for marmots kind of an equivalent to a ground squirrel. They have an extremely high pitched whistle which drives the dogs nuts so they give chase. I used to hike with an opera singer, and she could never get a high enough pitch to match that whistle.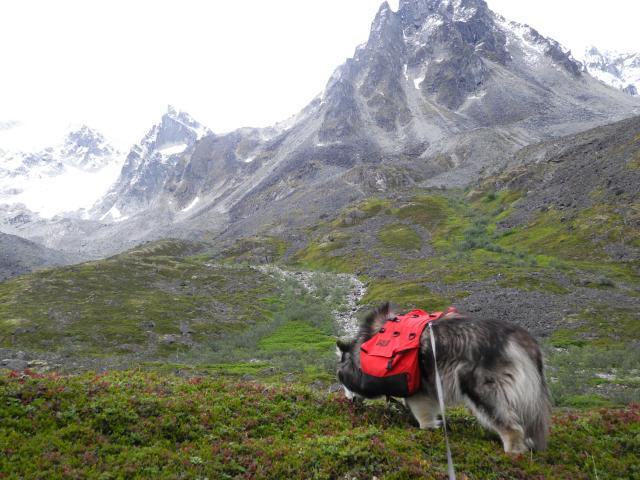 Standing at the front door to the Bomber Hut.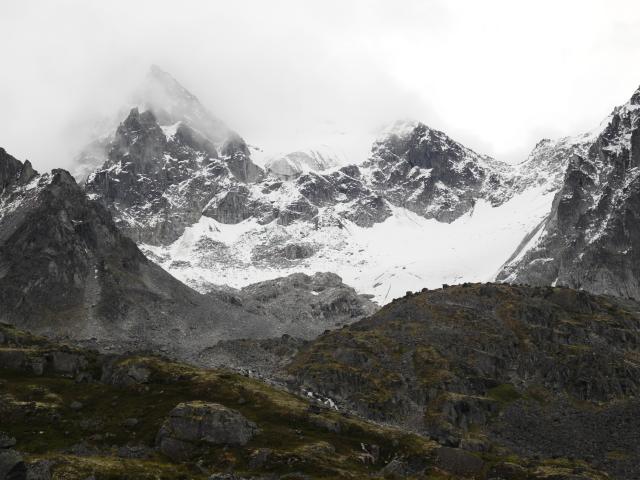 Looking back at what we hiked up, standing at the rear of the hut.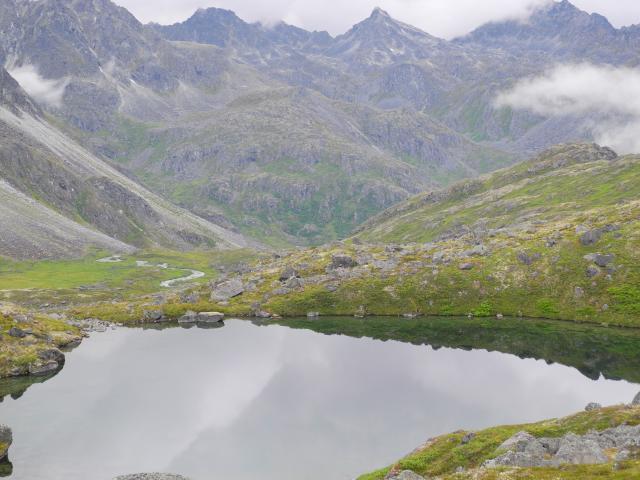 Start of the way out on our way out to the rigs.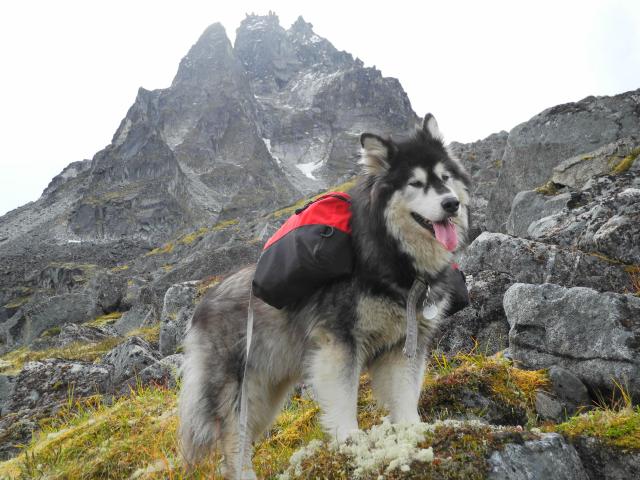 Posing :)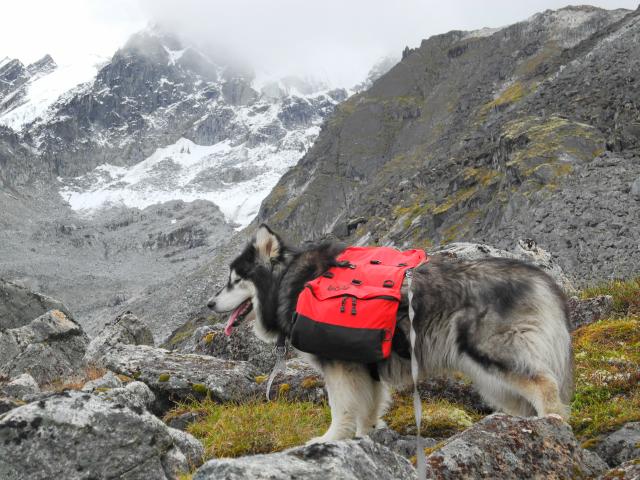 Pennyroyal Glacier right before the start of the winters snow accumulation.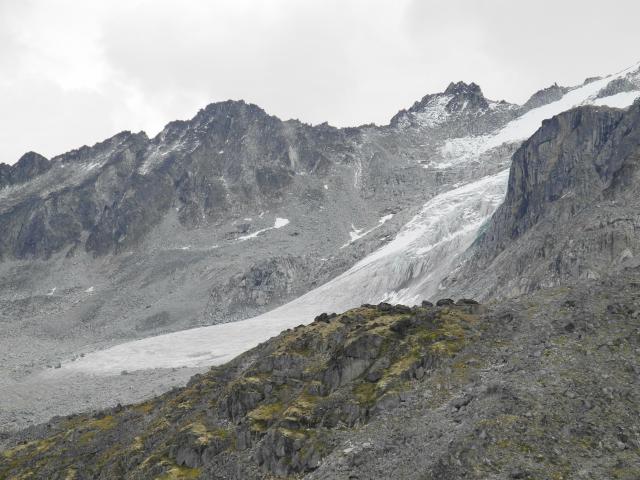 This is the Bomber Glacier. A B29 crashed on a snowy stormy night in 1957. There were some survivors, but the bomber still sits there. This picture was taken, right before it started snowing.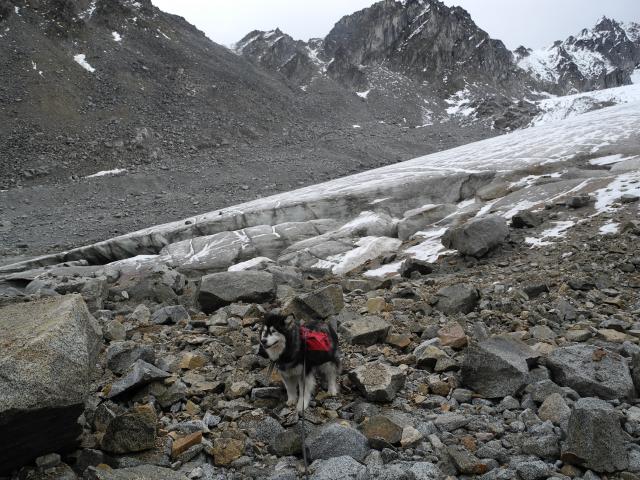 Valley climbed this almost on her own. I top roped her. But really it was her work that moved her up this 15 to 20 foot "slope".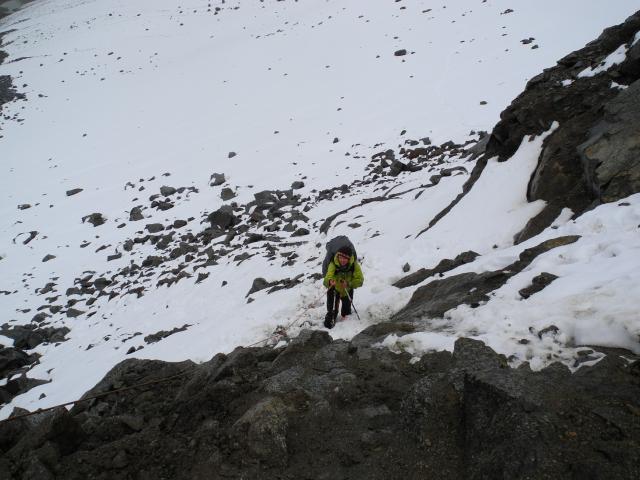 I gotta go down that? 500 feet to the Upper Reed Lakes.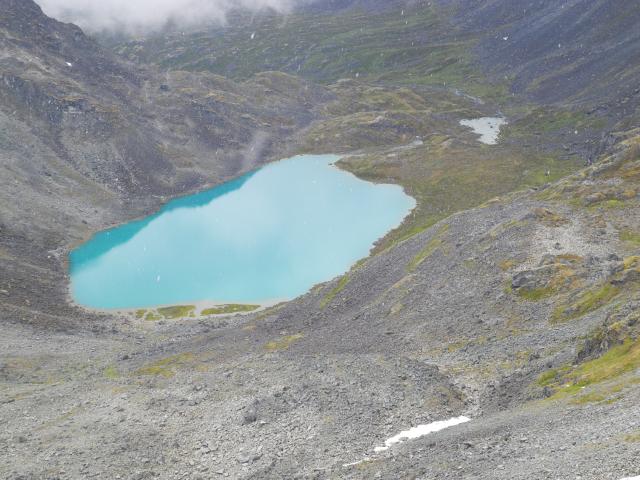 The last day it was raining and snowing on the glacier. The Girl loves being lose regardless of the weather.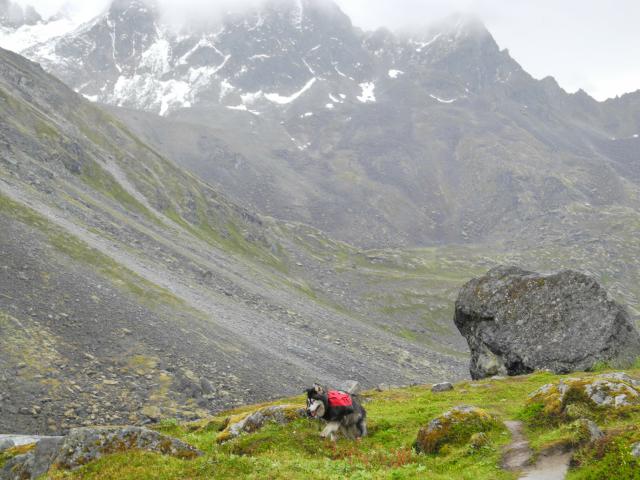 Valley launching off a boulder, she was incredible the way she handled maneuvering though the big boulder fields, just amazing.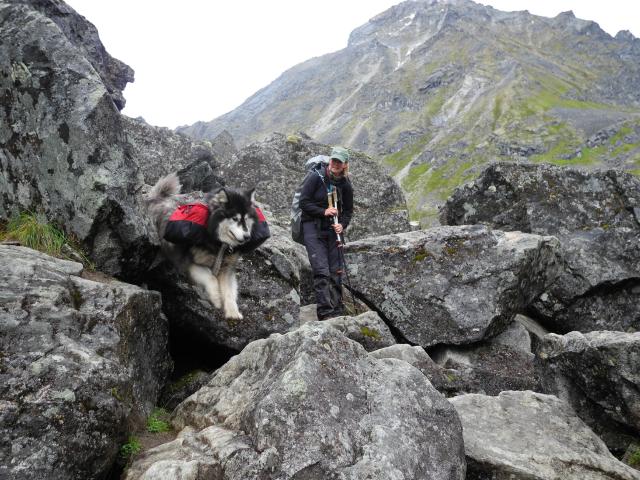 Just to show the scale of rocks.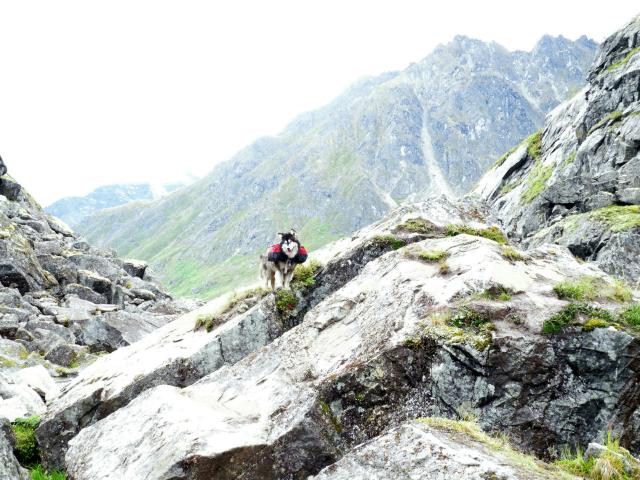 here we are on a trail! about a half mile from the car, Valley doesn't look tired but happy! We were tired and dragging.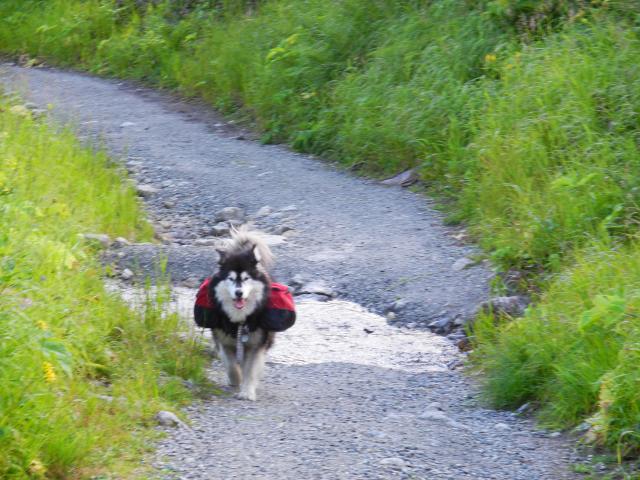 At home, she was so tired she didn't eat until the next day. When I sat down in the morning to give her the morning routine, the morning pet down, she growled at me LOL. Ok she can sleep in :)