That's a Dog!
Yesterday I was showing pictures to Nicki's grand niece Lauren. Lauren turns 3 in another month. When I showed her this picture, and said "This is Moose". Lauren said, "That's not a Moose, that's a dog!"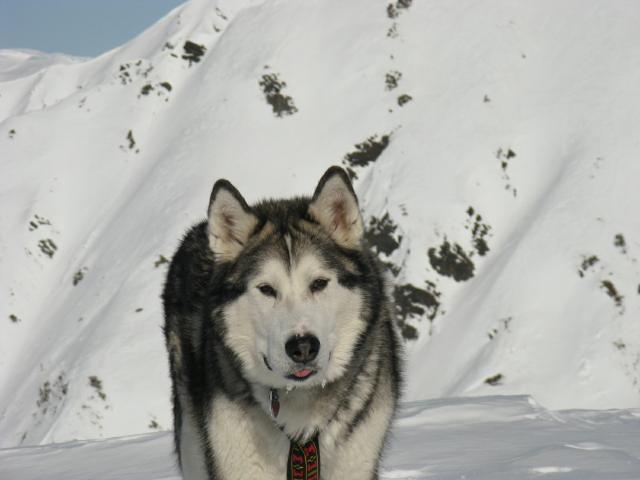 It was a great sunny day, this is like two weeks of sun without clouds. Valley seems to like it.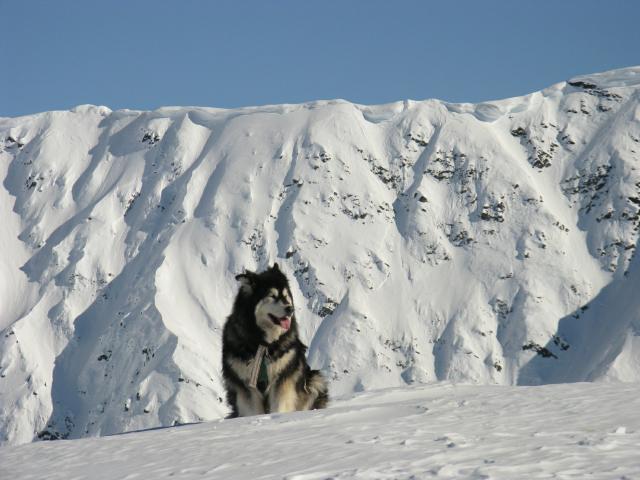 And here they are together.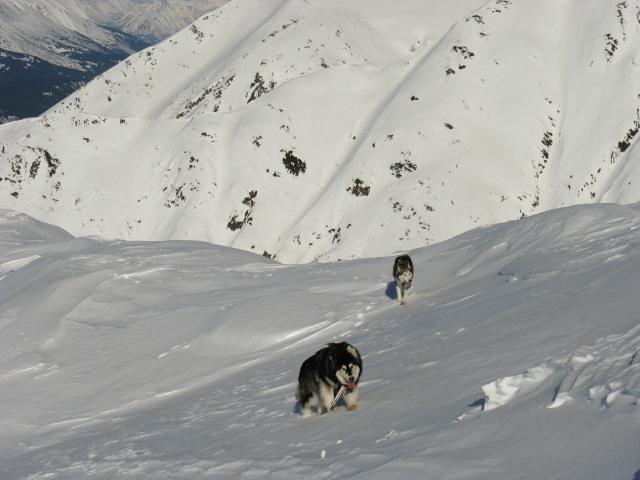 Moose was adopted from a rescue in Logan Utah 6 years ago. Several years ago his owner asked me some questions about how to fit him with a harness on a website named telmarktips.com. She just moved to town and wanted to go skiing, so that we did. And we got to meet each other and each others malamutes. Seems like I must have given her good advice :)