Paybacks are not hell
Paybacks aren't always hell. Hell they are sometimes fun. When Takotna was adopted out I told the adopter, I'll take you back country skiing. Today was payback times.
Takotna on the way out on the trail,after finding a great spot to take a break.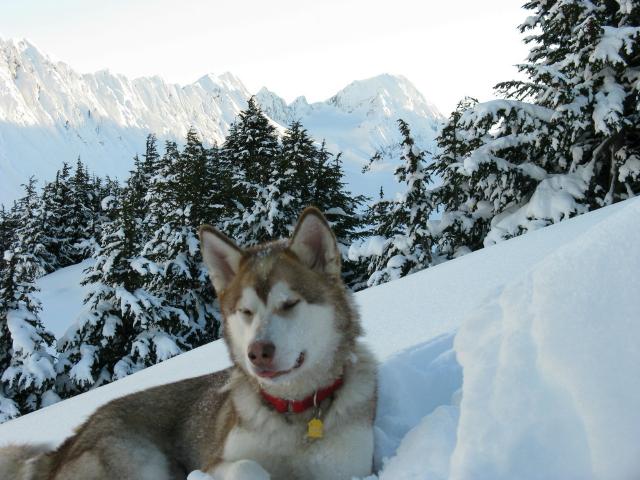 She's waiting for us to catch up to her. At a little over one, she has all the energy in the world. 8 or 10 inches of powder doesn't slow her down.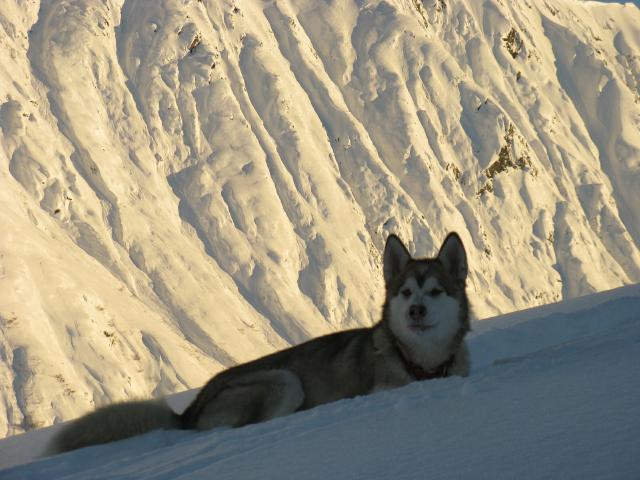 Valley was along.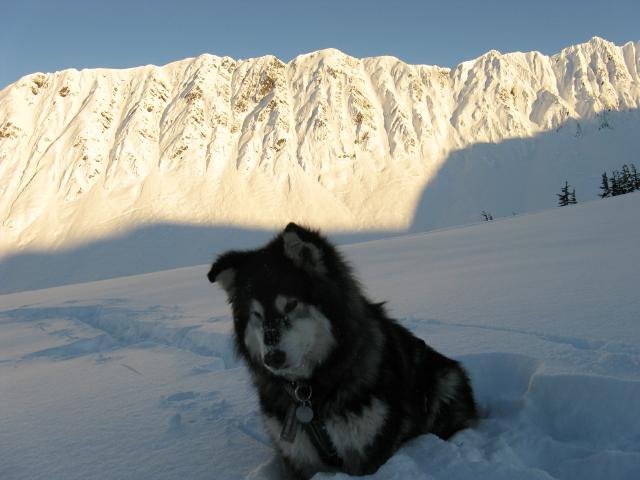 After skiing out we returned and did some telemark turns. Looks like Takotna is having fun.
What goes up....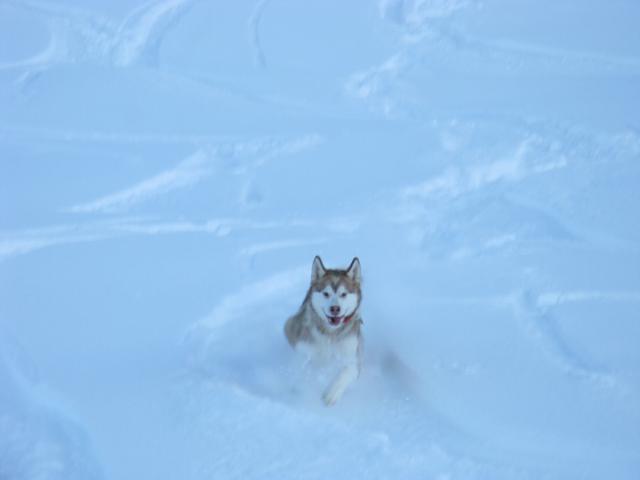 Must Come Down.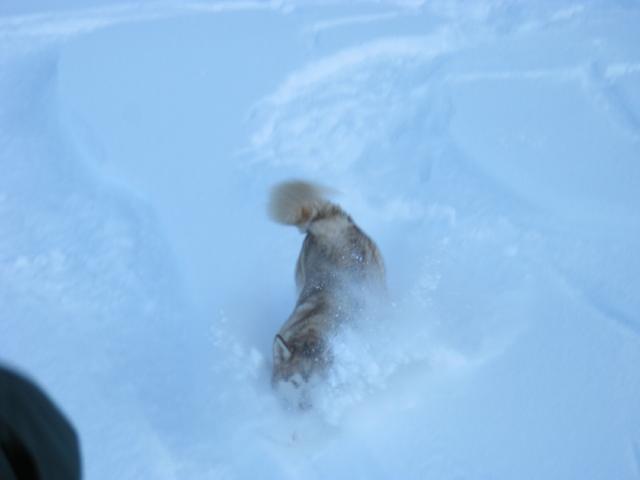 Takotna can even surf.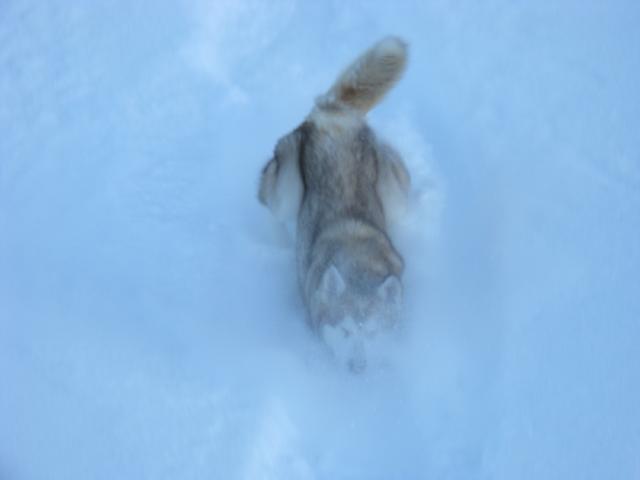 and comes up smiling.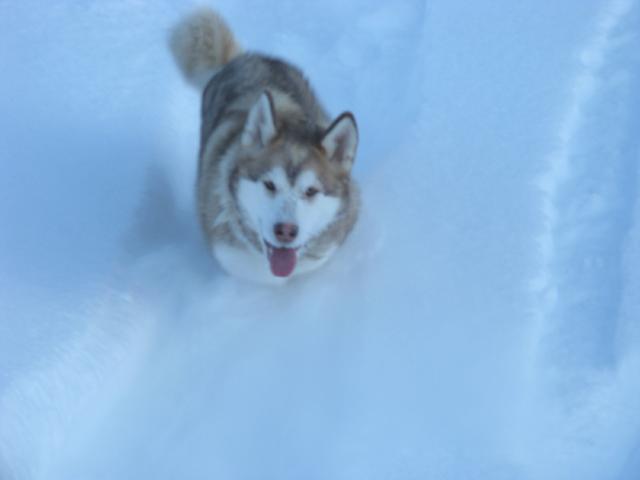 After a day like this, you know what they say?
"If the FunDogs are Happy, so are the FunHogs."