Best Buds
Valley and Rocket are best buddies. They often sleep next to each other, however if Rocket touches Valley when she is sleeping WatchOut! She comes out of a dead sleep to snarl and bark at him.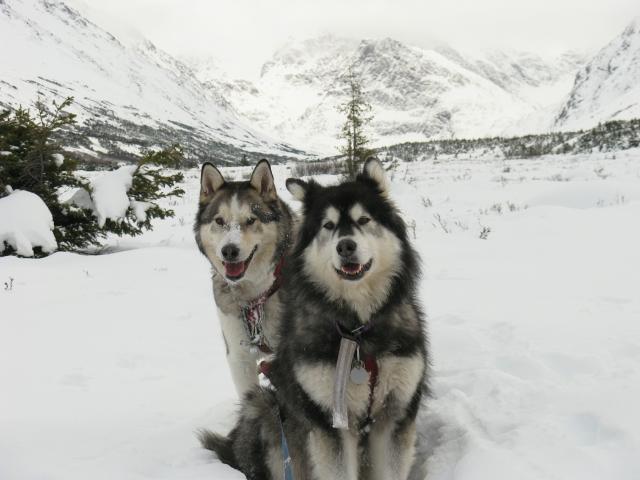 These two girls are ok with each other. Valley would like to be Jago's friend but Jago isn't that into it. Jago might be if Valley would give her all her food but I don't think that's going to happen. What malamute gives up their food?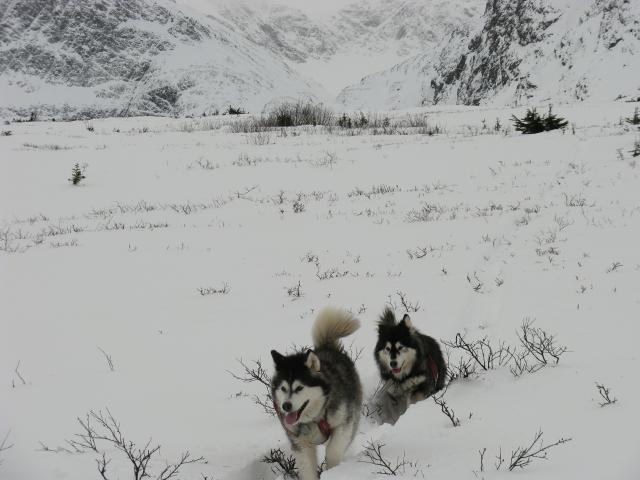 When I ask Valley if she wants off leash, she comes up to me tentatively, I reach over and let her off. I don't ever think she has ever said, "Not now, I am comfortable the way I am." Its nice to let them off and let them run. They love it, naturally. And its been a great confidence booster for Valley. Today she pulled for the first time ever while breaking trail.