First Snow
What a surprise, we were out hiking, the clouds dropped and we found ourselves in a snow storm. I can't complain about that.
Here are the first few flakes on Jago's head.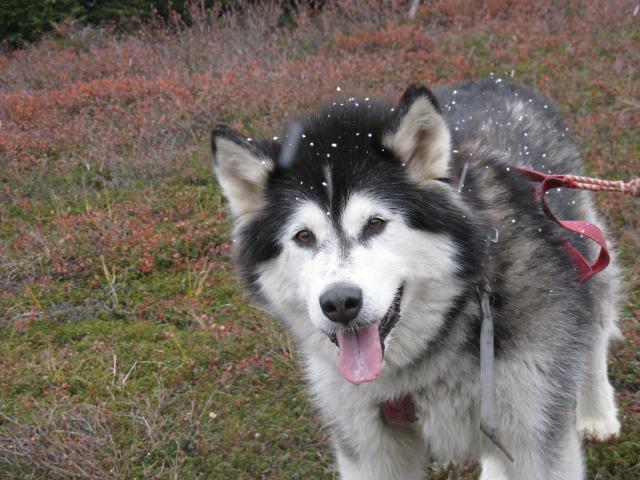 Fall colors first snow.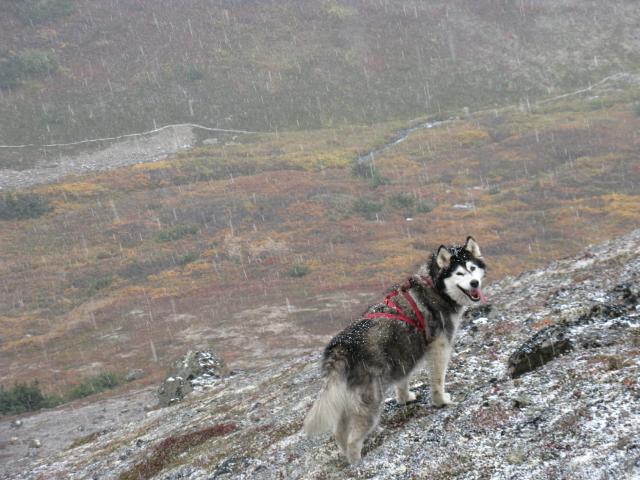 Lots of Moose starting to appear because of fall rut. One has to be more careful in the woods than with bears now. Moose Encounter of the 2nd Kind.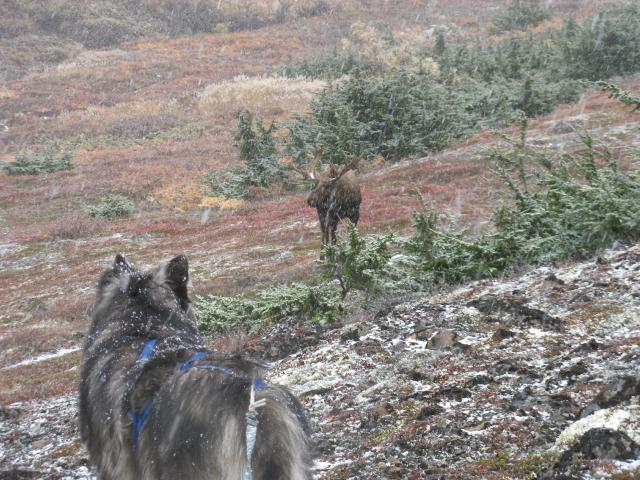 Moose Malamute Stare Down.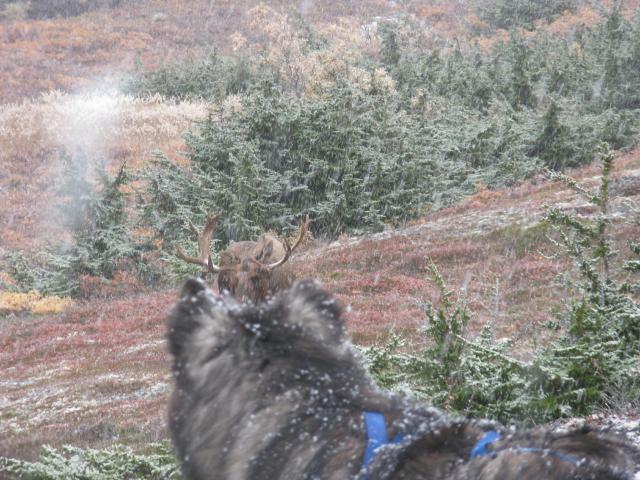 Moose Encounter of the First Kind. I had to run like crazy to get away from this guy. He just appeared out of the hemlock, then ran along side us as I trotted down the trail. There is no zoom on this picture.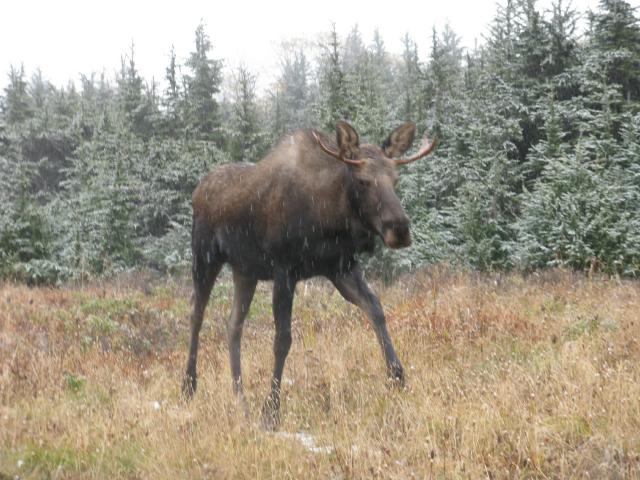 Great day to be out hiking and enjoying the gift of our first snowfall.