Dawn Patrol
When its clear at night, the morning is cold. That makes for some mighty fine crust skiing. The crust is as solid as concrete and it also allows the dogs to travel along. Something they can't do in the afternoon corn snow which doesn't support their weight. Without crust skiing, it'd be hard to get them some exercise in the spring months of April and May.
What its like when we first show up at the trailhead before sunrise. Enough light to ski, and barely enough to capture photos.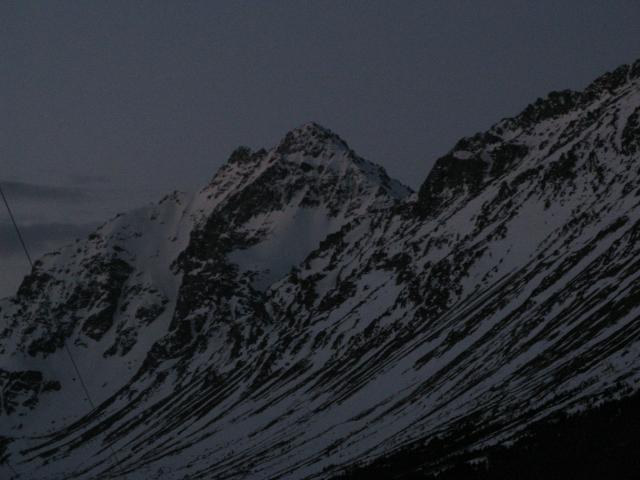 If you enlarge the picture, by clicking on it, you can see the skate ski tracks from earlier travels. There is no sinking in the snow by the dogs and we can ski quite fast.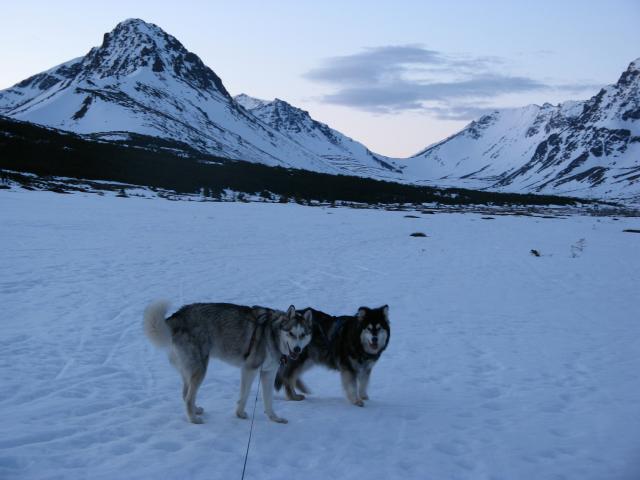 Ptarmigan Peak in the background. Until I figure out how to take motion shots in low light, we'll have to do with these "static" pictures.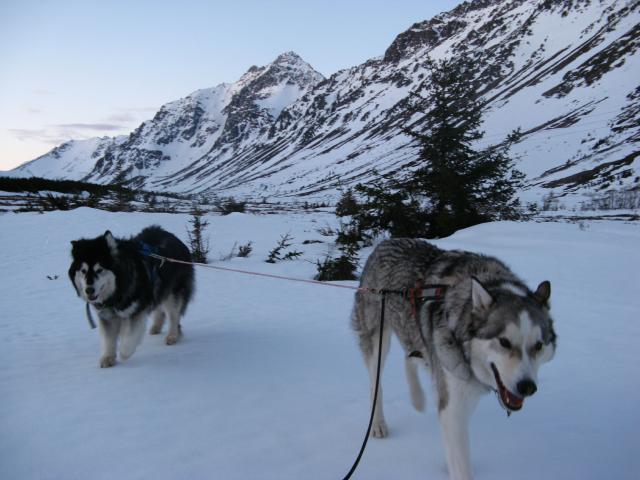 And Ptarmigan Peak with the rising sun shining on it, right as we are leaving the trail.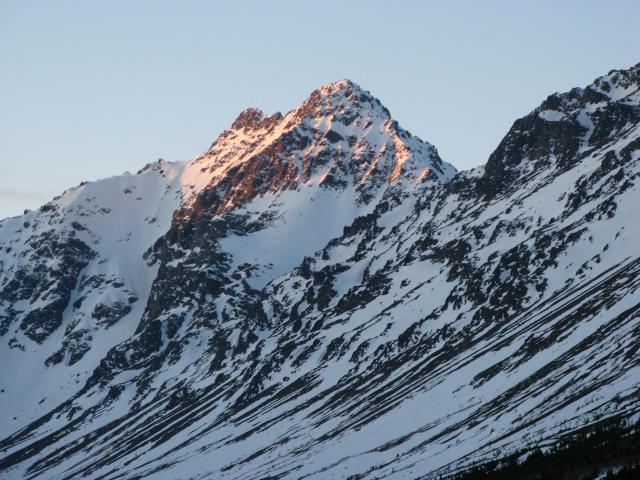 In alot of ways, this is my favorite time of year to ski, its beautiful out, nobody else is hardly around, you can ski anywhere, and the dogs love it.
Many thanks to
Tim Kelley
, who many years ago introduced me to this. Without him and his website, I'd still be missing some of the best skiing in Alaska.