1st Backpack
We hiked out for our first backpack of the season, a preclude to our yearly expedition. Not long an overnighter, but a great way to spend the weekend.
Enroute, Rocket got the zoomies even with his pack on.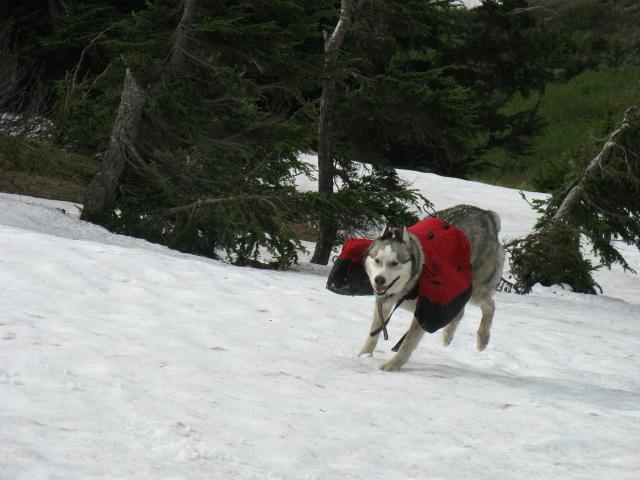 Here they enjoy a break near the lake.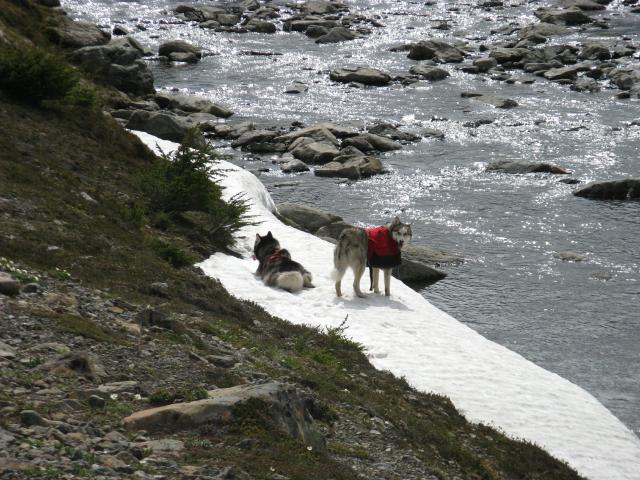 There is that smile for us while he is waiting for us to catch up to him.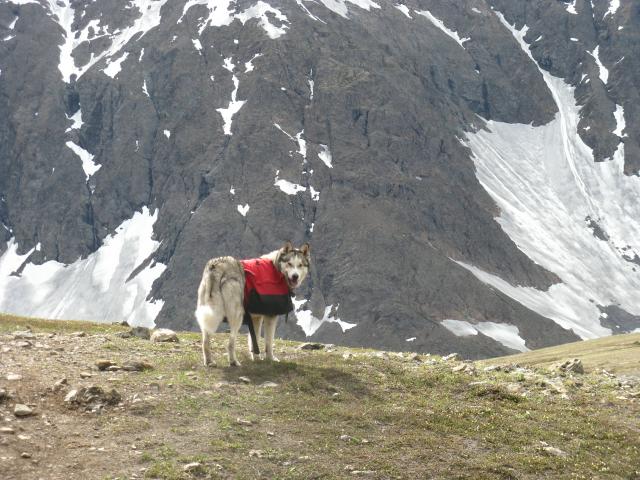 Those two love to run together.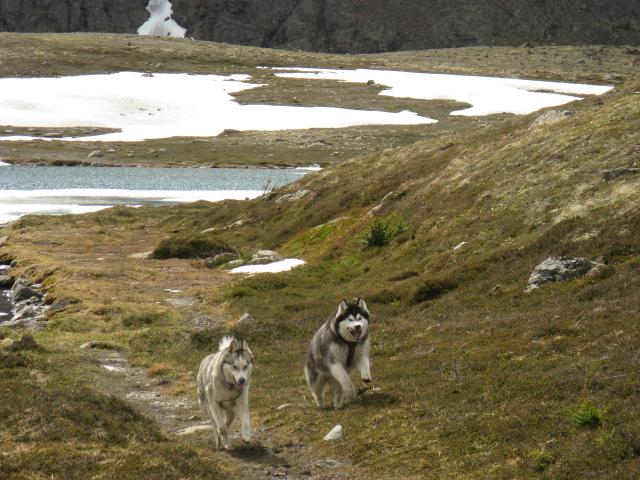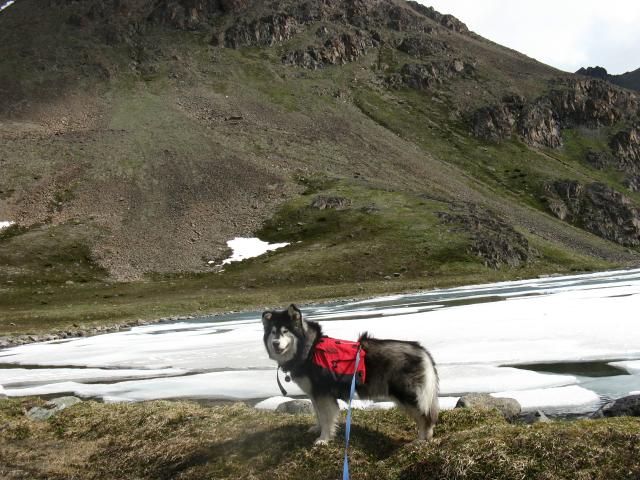 Valley is happy to be chilling too.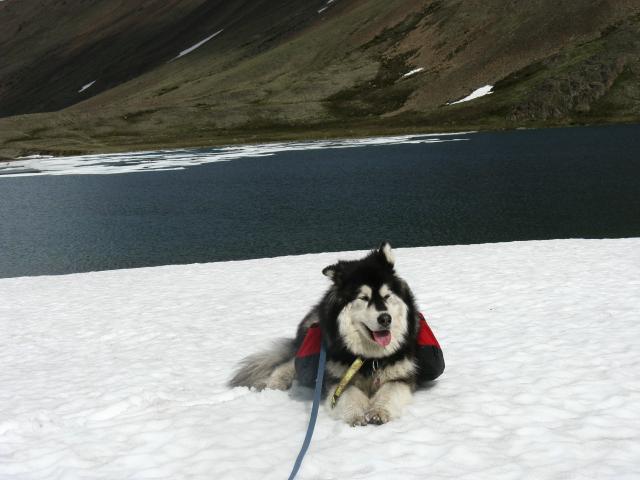 Sometimes we seem so small.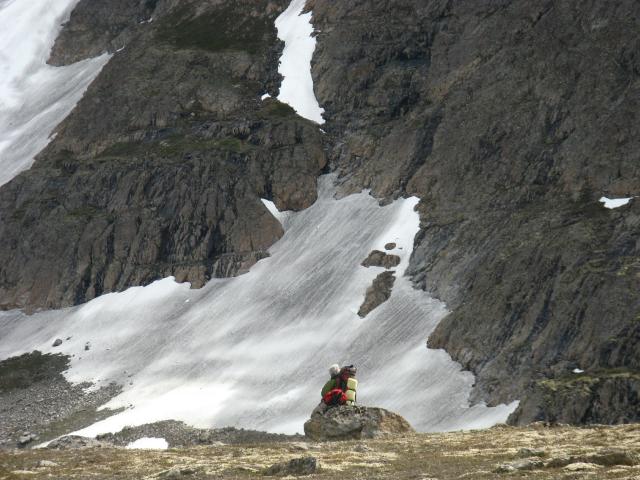 Looks like I am going to have to fight for my bed tonight.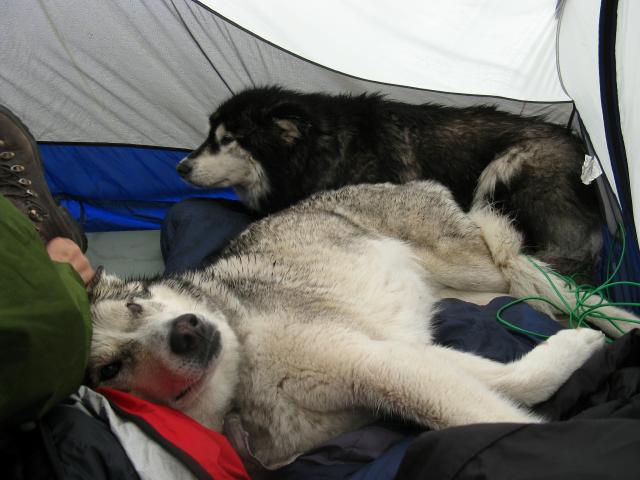 Jago out on patrol. She was lucky and was neither tied up or carried a dog pack the entire weekend.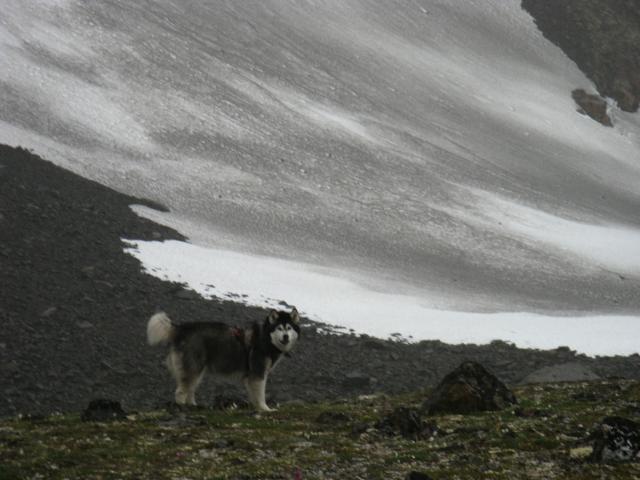 Hanging out in the morning by the tent.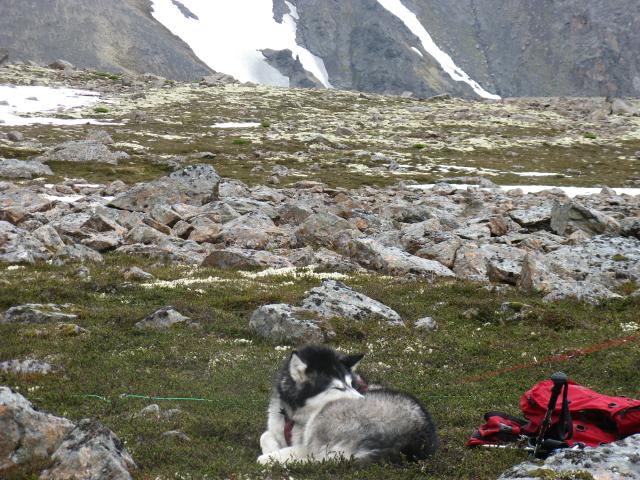 Our dining room.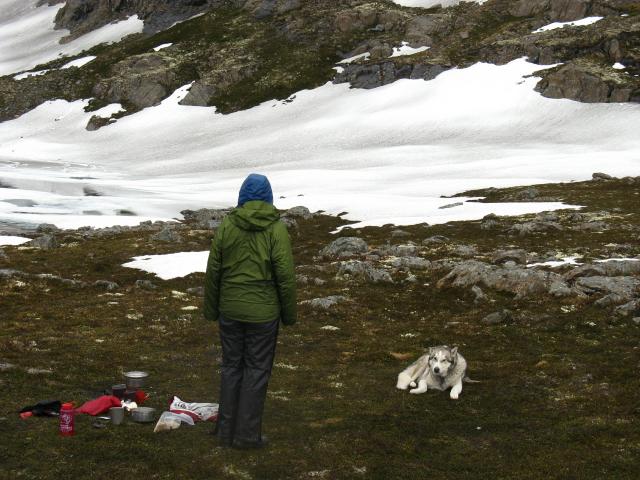 On the look out.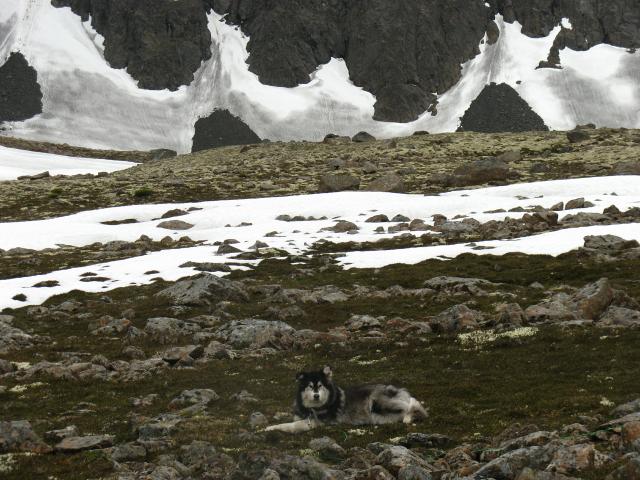 Heading home.