A Rocket in Powder
Hatcher Pass is one of the most beautiful places to visit on a sunny day. Stunning. Rocket and I were lucky enough to catch it on one of those days. It was cold, you'd think after over 30 years in the northland I'd get the temperature thing down now wouldn't you LOL.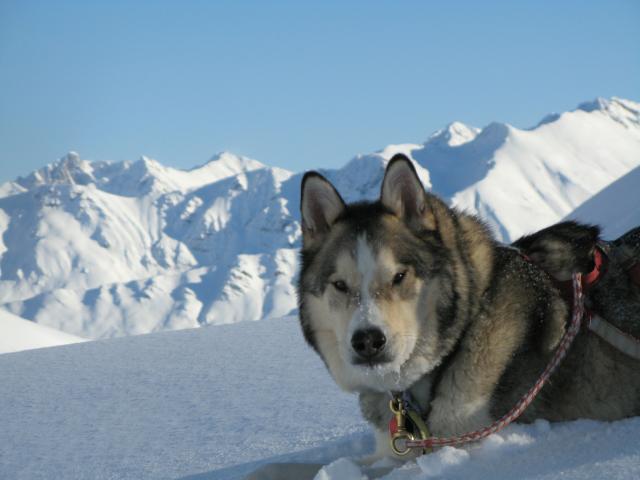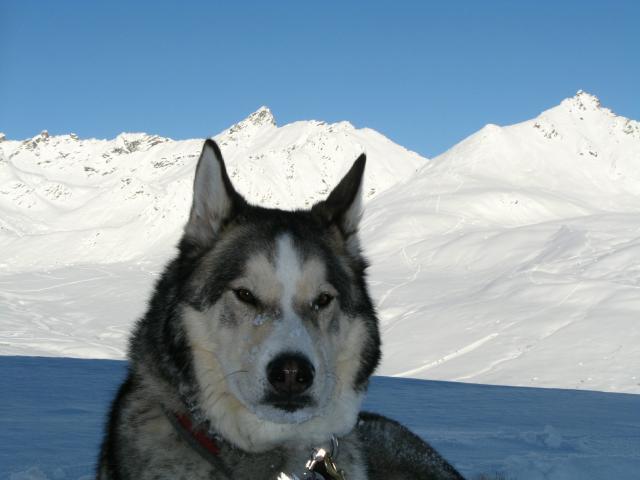 I must have tired Rocket out because he quit right here, took a powder break so we headed back.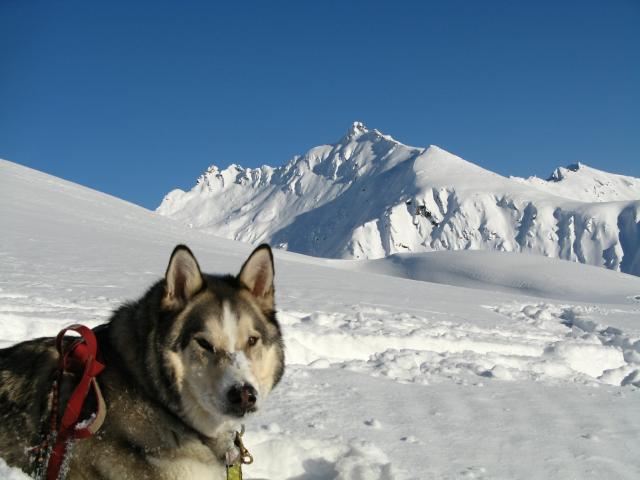 Once we started heading back there was no stopping him. the guy has a reserve unmatched in other dogs.