Mountain Majesty
You never know how the mountains are going to please you when out skiing. Clouds don't always mean obscuring beautiful peaks.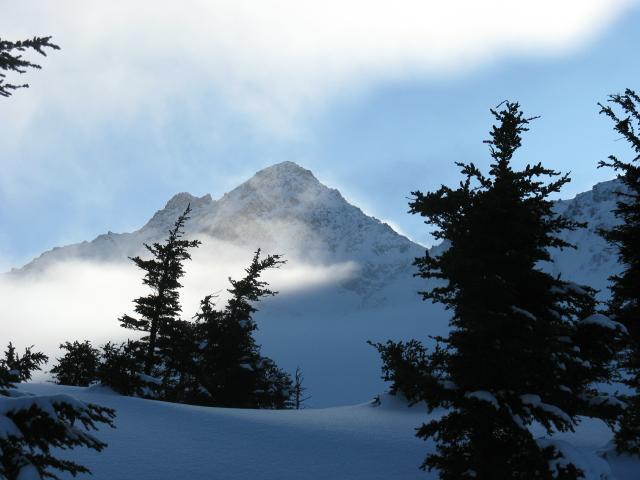 Its great getting up high, even if its cold. Not much around so you can let the dogs go and run. Nothing is more fun for the dogs than to give chase to each other!
and peal out...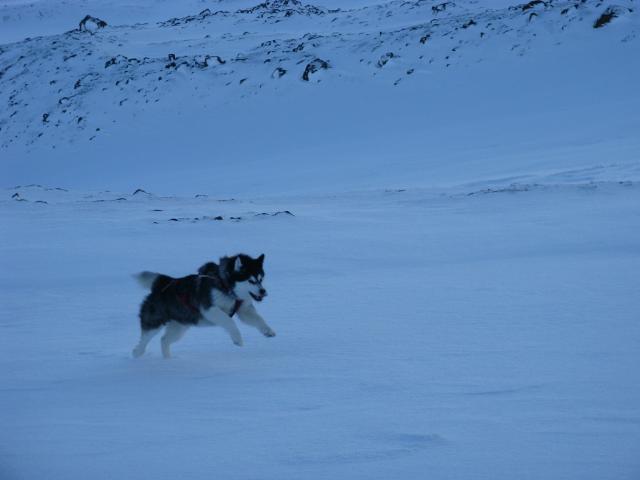 Even when they are far away they come when they are called.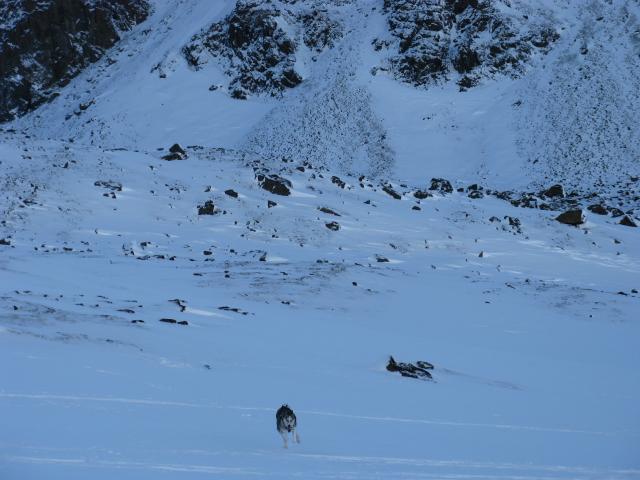 and run they do!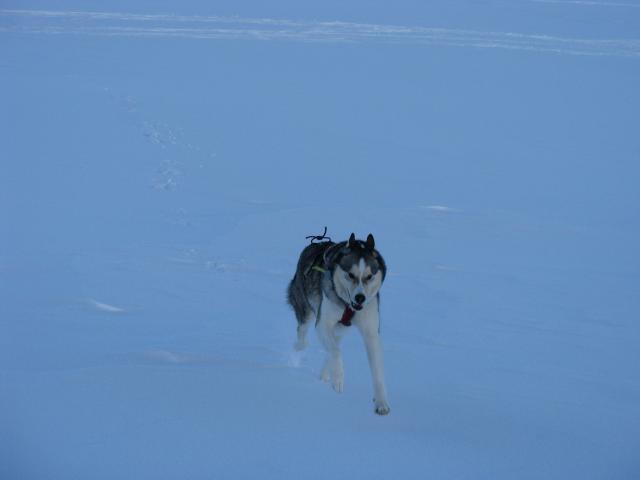 Looks like Valley had a great day too!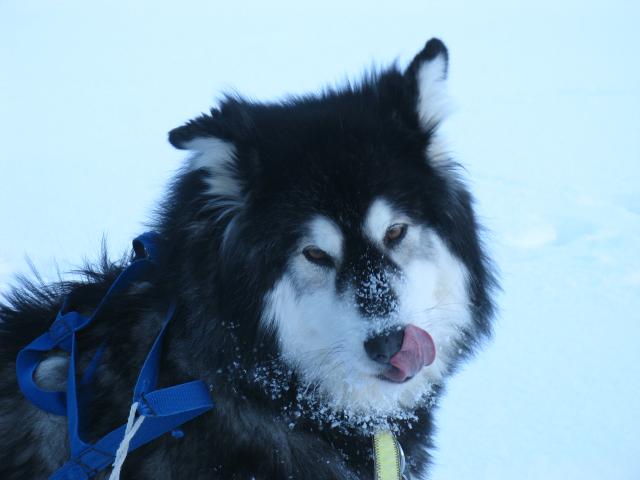 (as always you can click on the picture to enlarge)