Jago
We haven't gotten out with Jago alot this year. I am not entirely sure why. Its been a great snow year. One of the best winters ever. When it turned sunny after a 4 or 5 inch powder storm, we took advantage of it and went skijoring with Jago.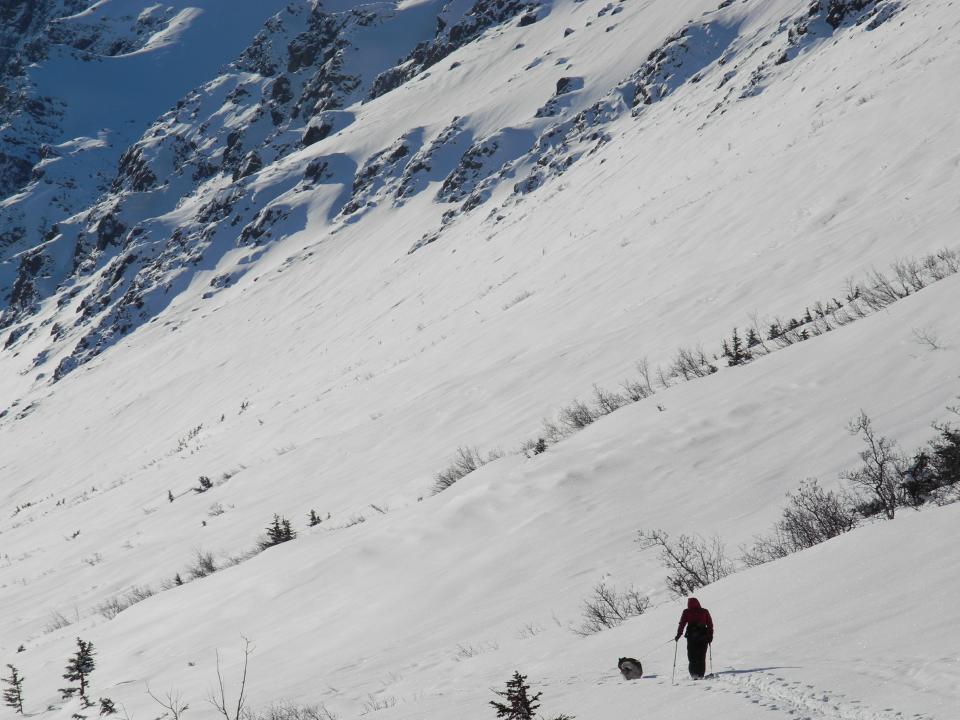 She loves to run, and its fun to watch her run loose. A little powder spray is good for everyone.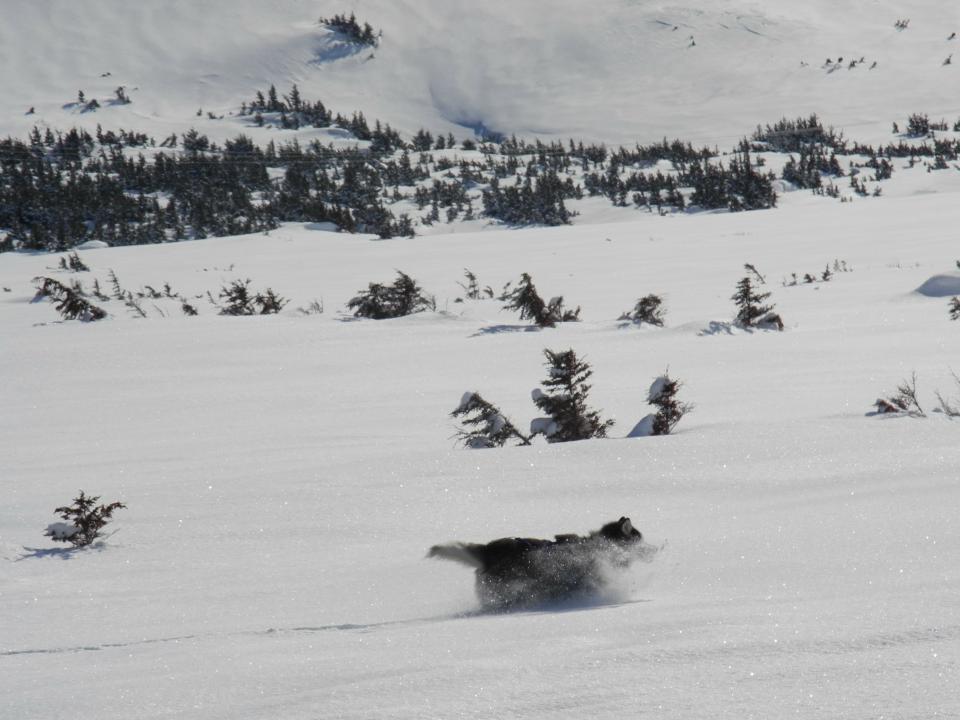 And even if we've been here a bunch of times, we are still insignificant bits of the landscape at times.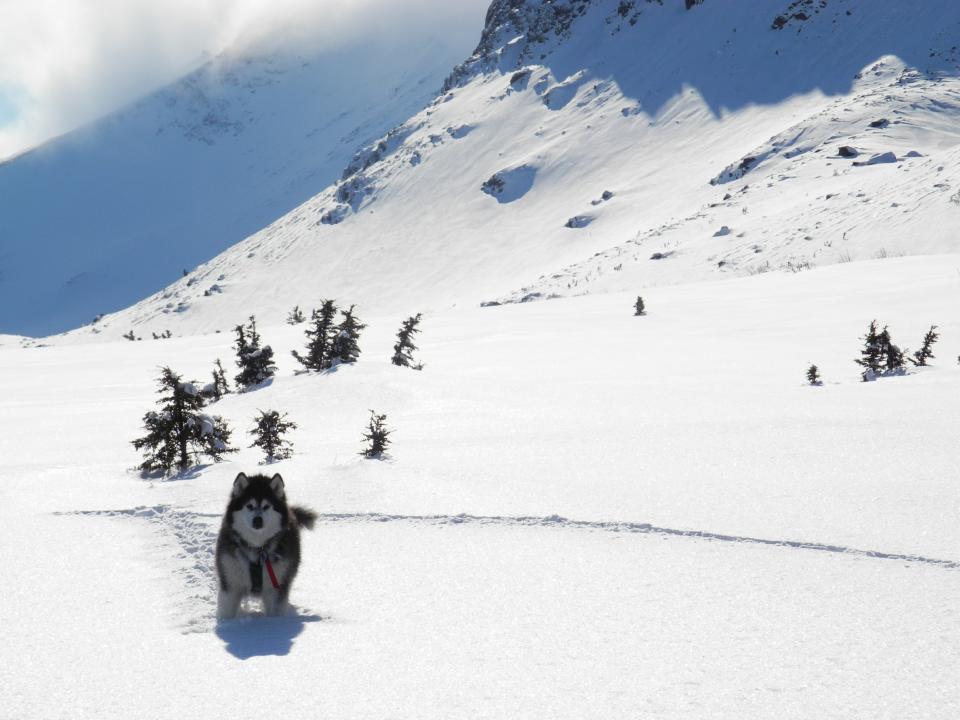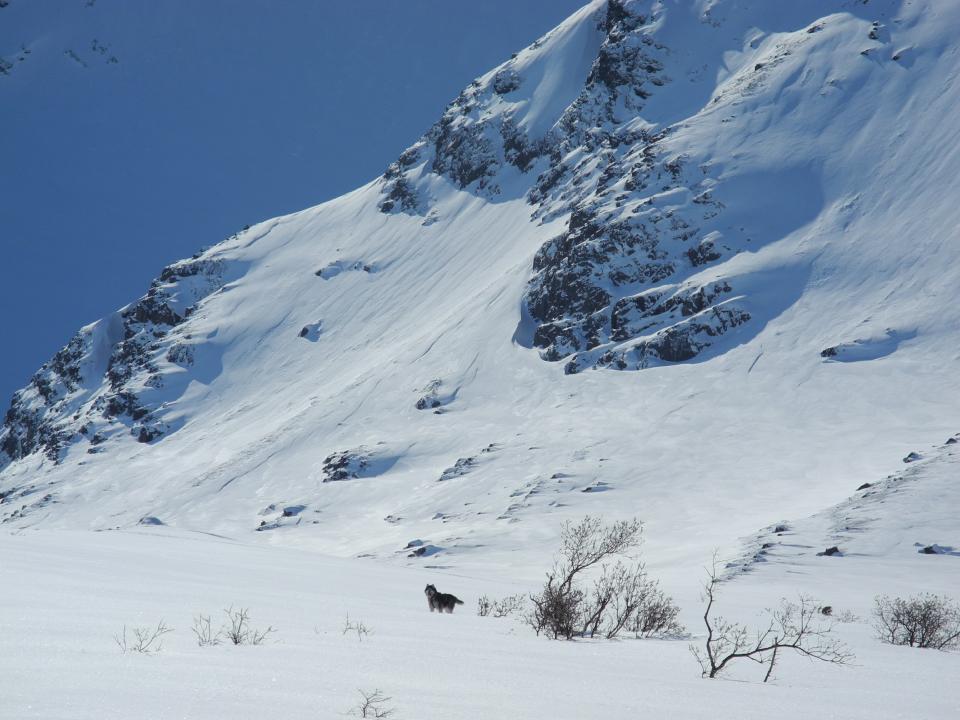 On our way home, taking a break and catching another view. A tired malamute is a good malamute. And a good girl Jago is.