Dog Sled Pass
We received reports the Willow Fishhook road was plowed so we stepped into action and decided to ski up to Dog Sled Pass. What
Alaskan
Malamute wouldn't want to be there in the winter?
Looking down the Craigie Creek Valley we just skied up.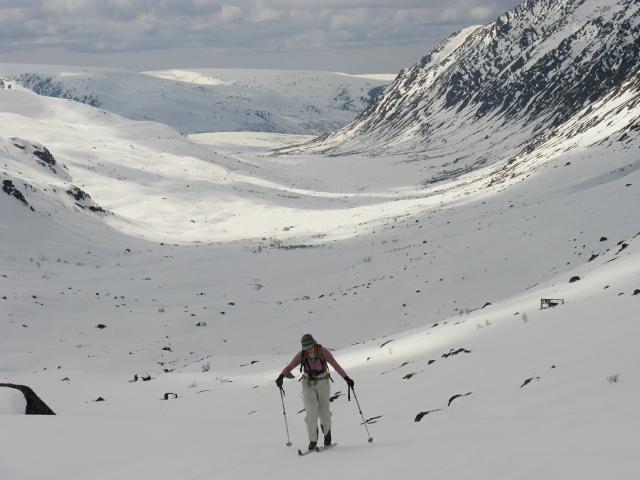 Kellin nearing the pass: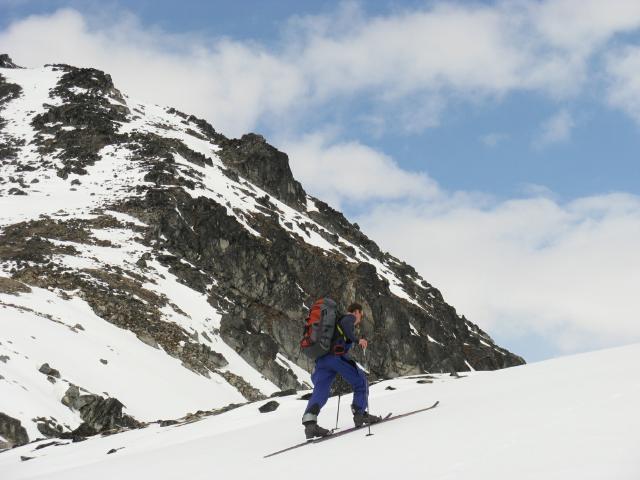 Hatcher Pass has some incredible scenery, we weren't disappointed today even with the cloud layer. Looking up Dog Sled Pass, this is Moose.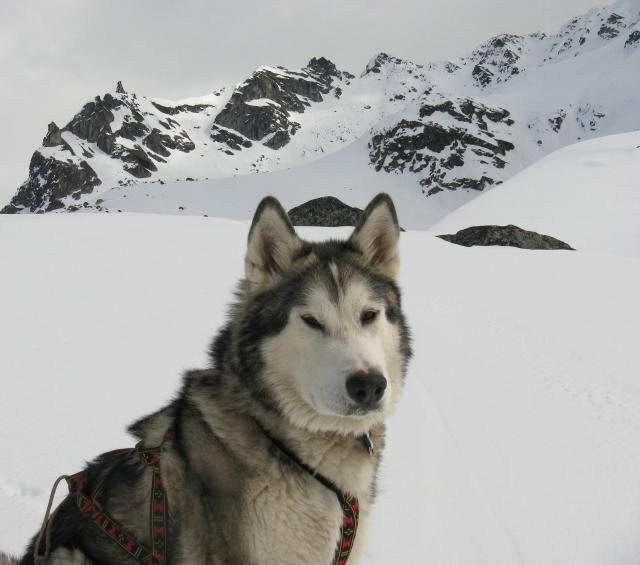 Looking down Dog Sled Pass.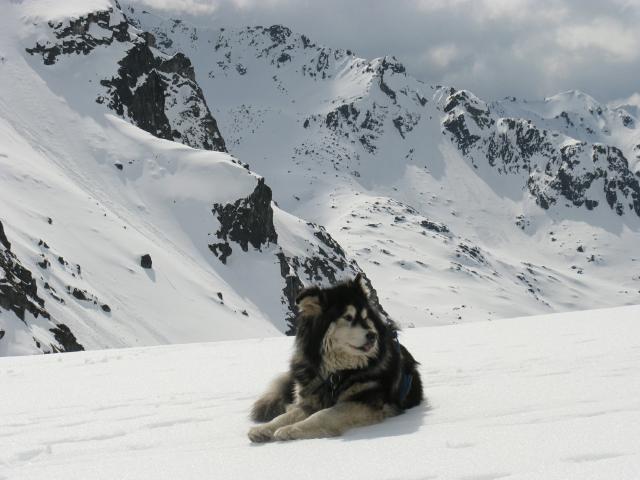 What us funhogs came to do. Telemark ski.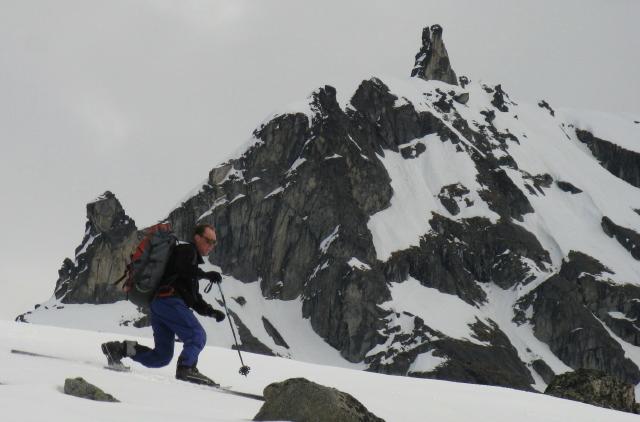 Probably the last ski day of the season for the dogs, looking like mine is close to ending as well. good by skiing, hello hiking :)