Pass The Fun
This weekend a day of bluebird skies blessed us so we joined some friends and hiked in Hatcher Pass between Fairangel Creek and the Independence Mine. As you'll see the views were stunning as we worked our way through three passes. Both Nicki and I felt this was one of the most scenic places we've ever been to.
(Click on any picture to enlarge it.)
Cloudless days in the summer usually mean hot days, so we used all the coolness we could find.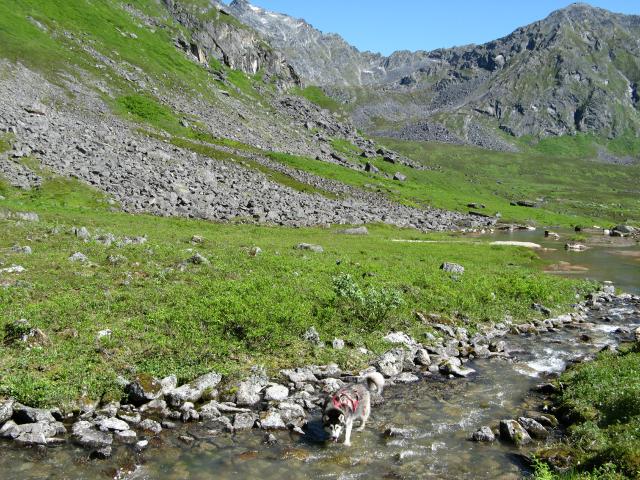 We were greeted by lots of sheer walls on both sides of us as we passed through.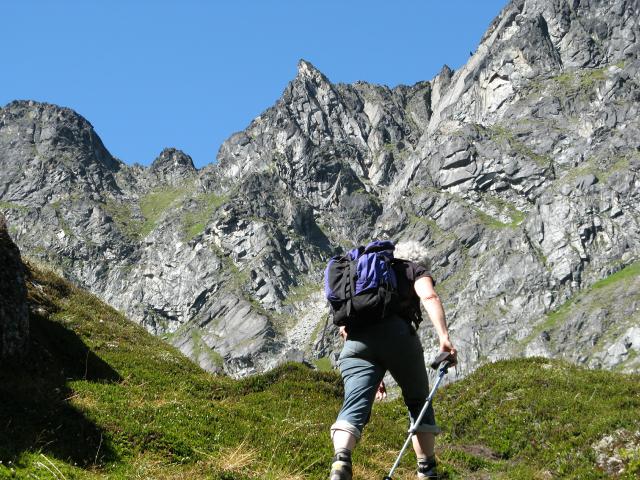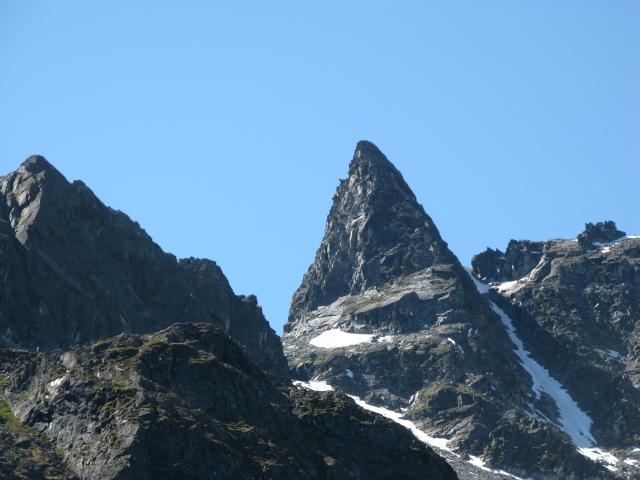 Looking back at the start of the hike you can see the "road" we drove in on.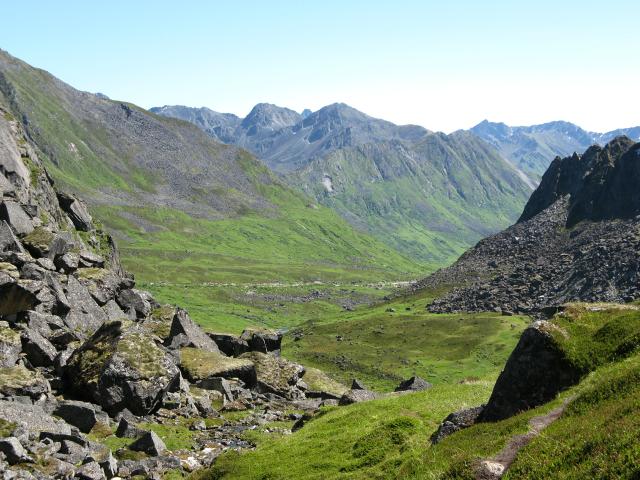 Valley really hasn't started to shed yet and the heat was working against her.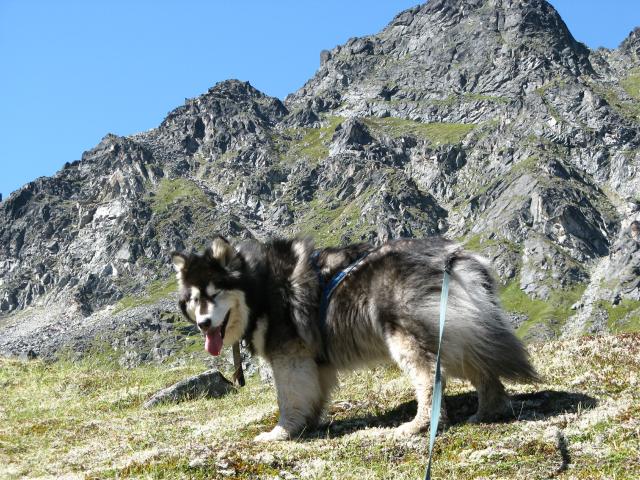 Lower Fairangel Lake, we gotta get back here for an overnight camp.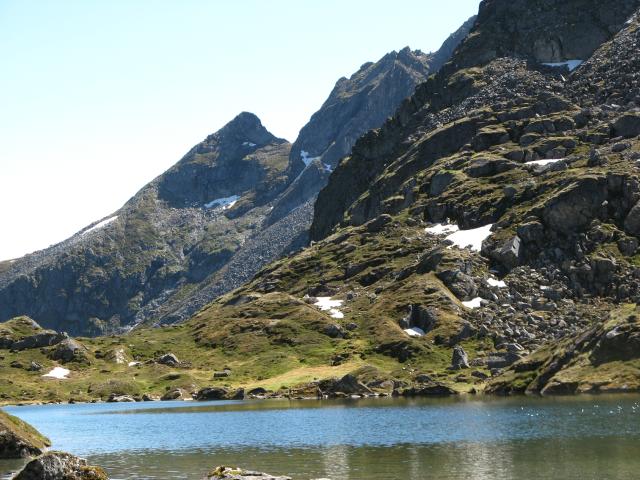 On a clear day, it seems like you can see forever.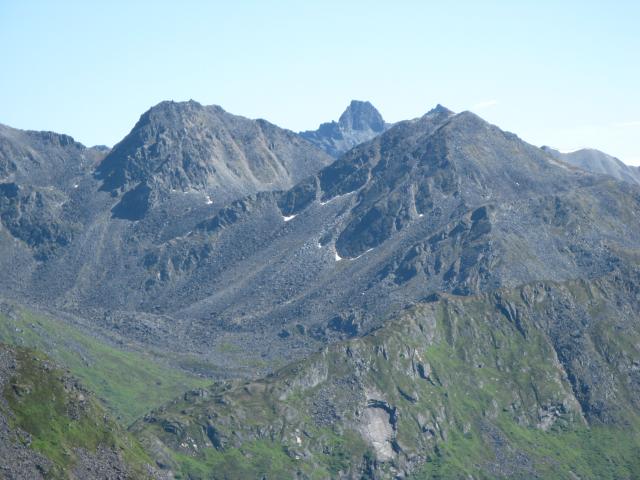 With snow at higher elevations.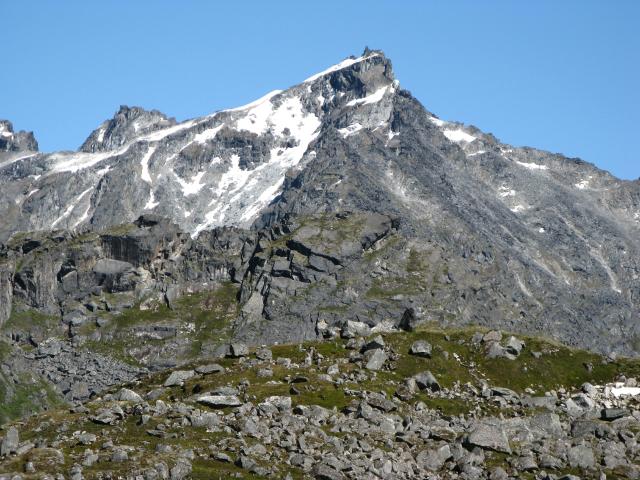 We climbed up to our lunch spot.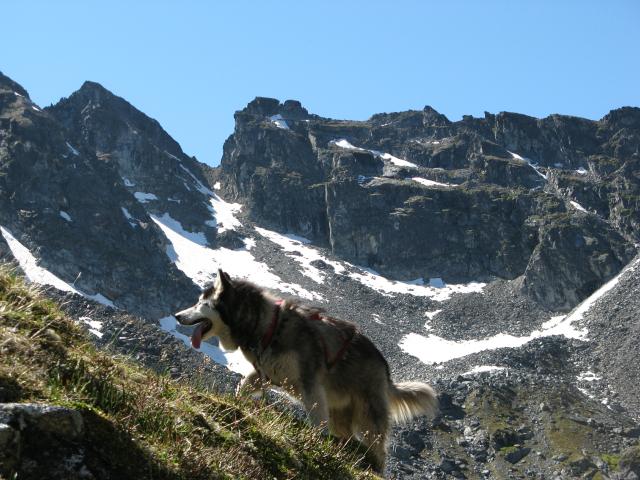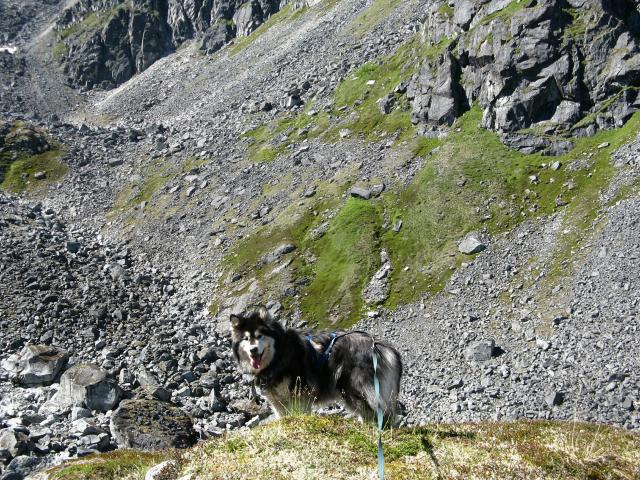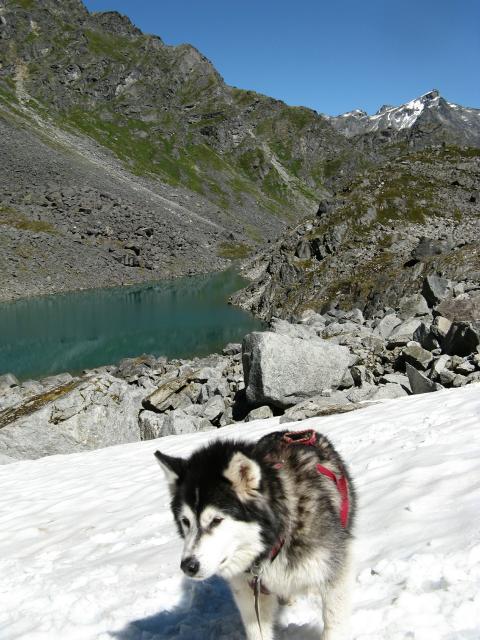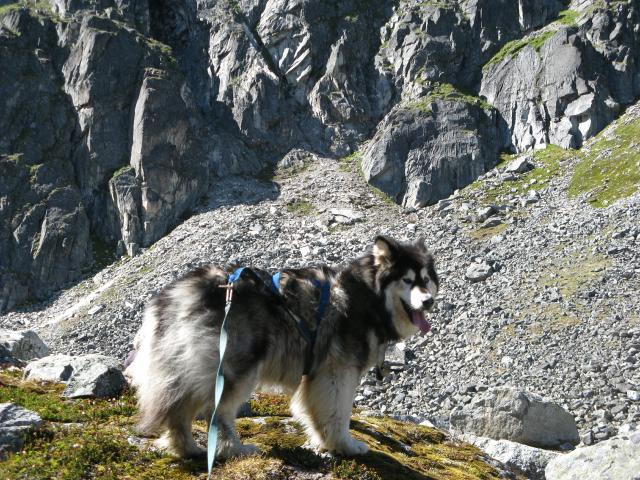 With large boulders to negotiate up and down from the passes, the dogs did quite well when allowed to pick their own course.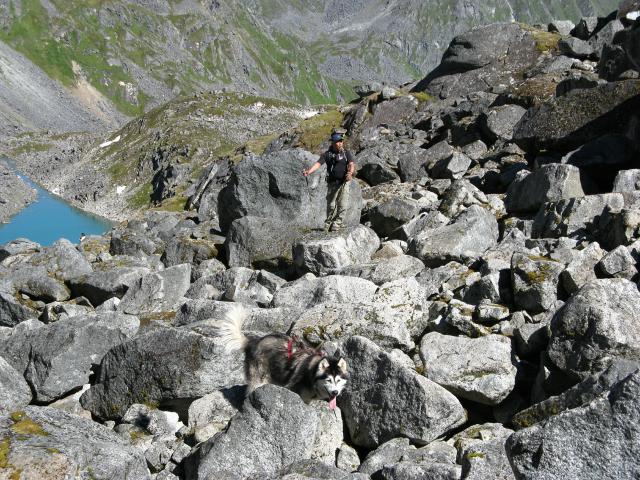 Perhaps you've seen the bumper sticker "This Car stops at River Crossings"? On hot days we stop for snow banks. The first pass we ascended is in the background.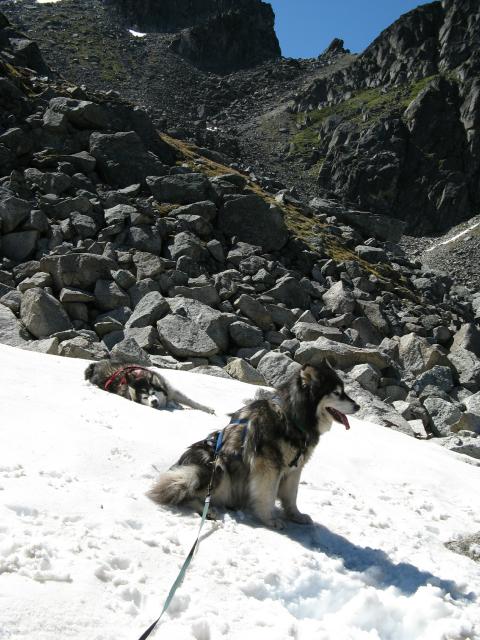 Dogsled Pass below us.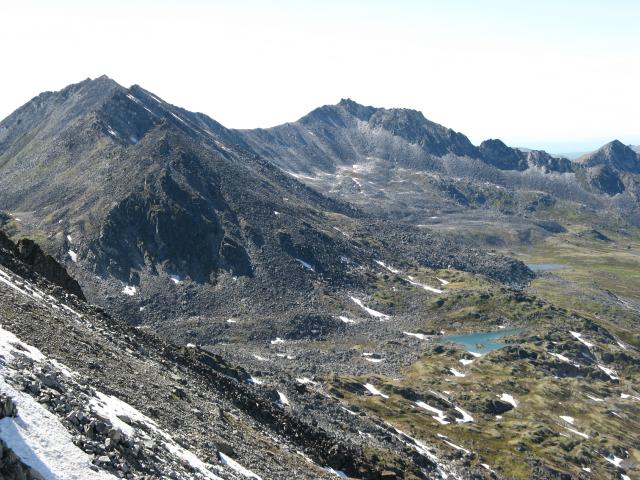 Jago never too tired to stop hunting marmots in the tundra.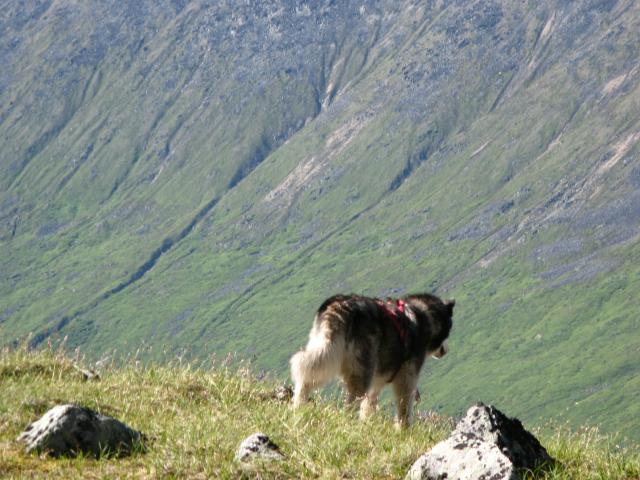 Scenic Schroff Lake.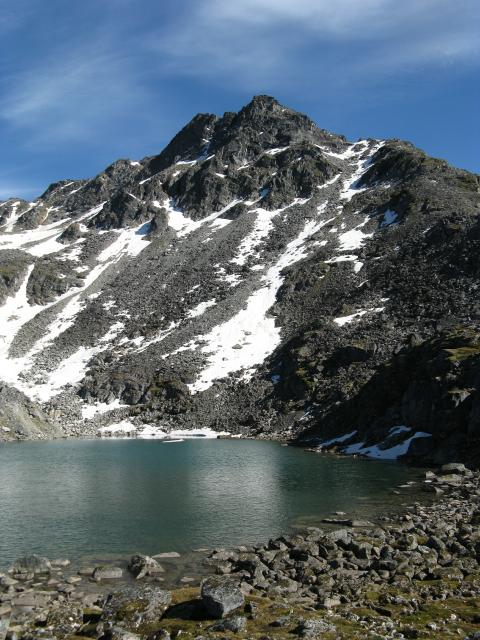 Valley at the lake, happy to have a moment to take a break. Our last break before the last pass.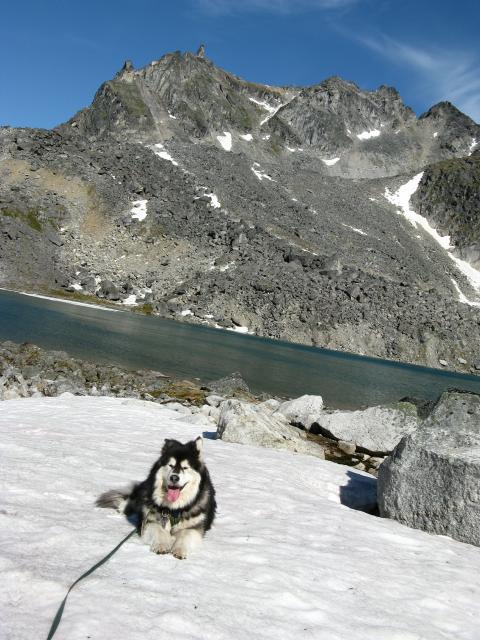 Nicki enjoying the sunshine before the pass.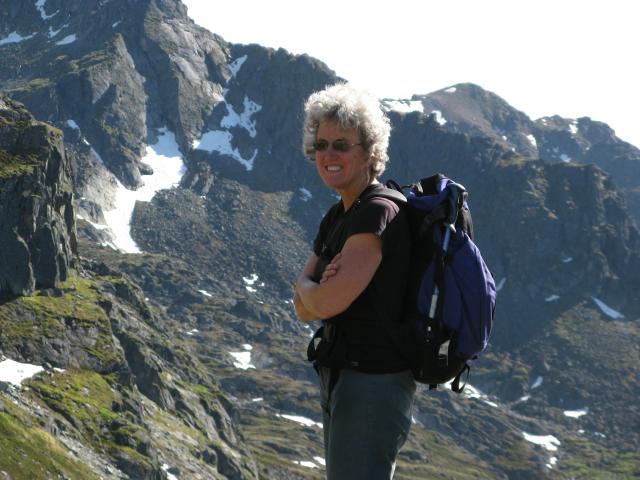 Sitting at Friendship Pass with friends, looking at our last bit "trail" to end the trip.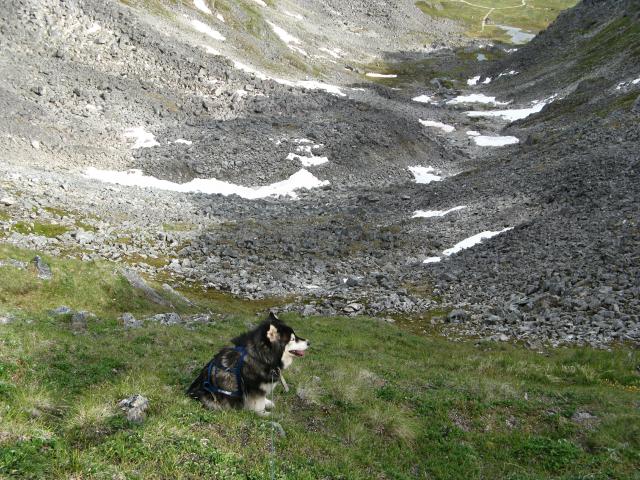 And finally a view from the last pass. Our cars are at the buildings in the foreground. Palmer and the Chugach Range in the distance.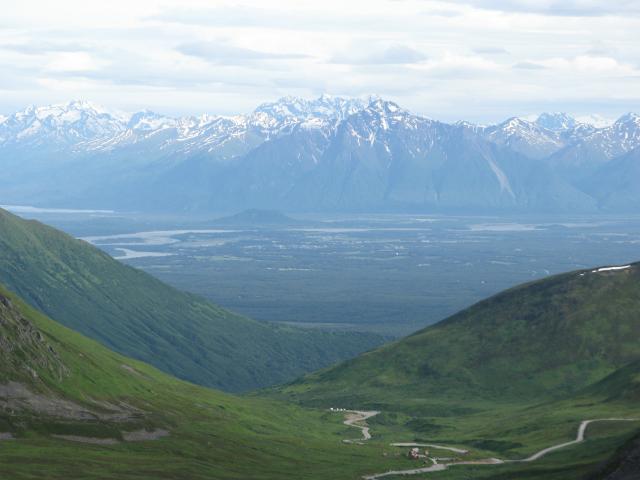 Not a long hike distance wise, only 5 or 6 miles. With all the up and down and boulder action it seemed longer. Fun day for the funhogs and fundogs.