Skijoring Fan Hitch
I've been asked several times how I run 3 malamutes together. Lucky is the word that comes to mind.
Running from each dog back towards Nicki is a fixed line, individually they are attached to a central O-Ring, which is attached to a single line running directly back to Nicki.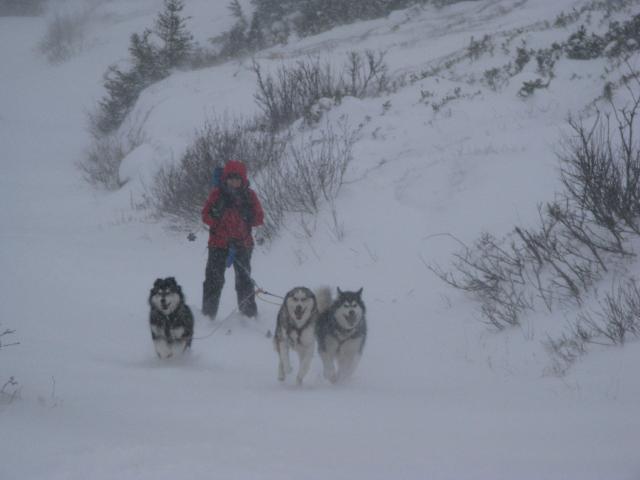 This is a picture of the middle or central portion of the assembly. This is the "fan hitch" connecting device, a 1 inch metal o-ring purchased at the local hardware store. You can see the colored 4 foot fixed lines leading to the dogs. The one inch webbing returns to a flexi leash connected to the skier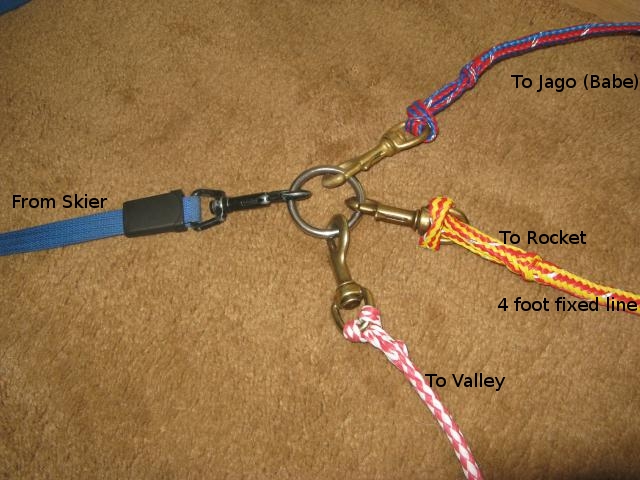 Back at the skier we have this.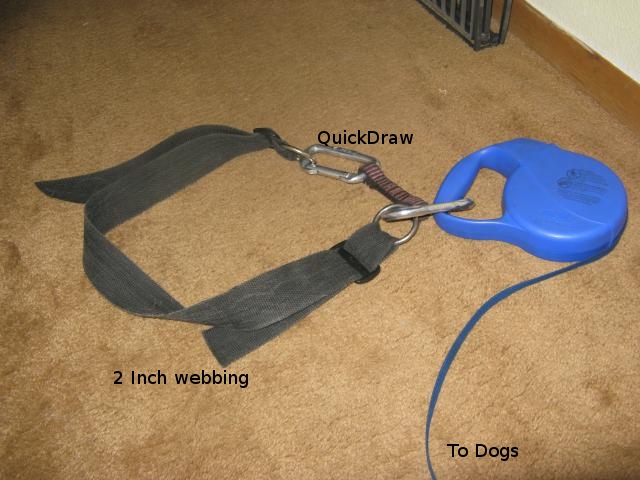 The two inch webbing is actually the shoulder strap to a duffle bag. You can see the metal O-ring again from the hardware store at each end of the webbing. The quickdraw is a device used by climbers and can be purchased at any outdoor shop that handles climbing equipment. Connected to one of the carabiners is a webbing version of the flexi leash.
The 2 inch nylon webbing goes around our waist, we clip in and unclip using the other carabiner--the one not attached to the flexi leash. We then run the belt of our back pack through the handle of the flexi leash adding stability and comfort.
This is a comfortable and convenient system we've used for years. Maybe you can find something useful here for your dog driving days.