Weathering Heights
We helped the friends of the Chugach National Forest Avalanche Information Center by hauling a weather station up to Fresno Ridge, pulling the old one off and putting the new one on. They made this real easy for us to do. A clap on the back to Crane Johnson.
Here's Rocket supervising our work. The main controller box also contains the temperature, humidity, and pressure gauge on on this unit. Its found in the middle of our crap, I mean packs. We put this unit on after taking the old unit off.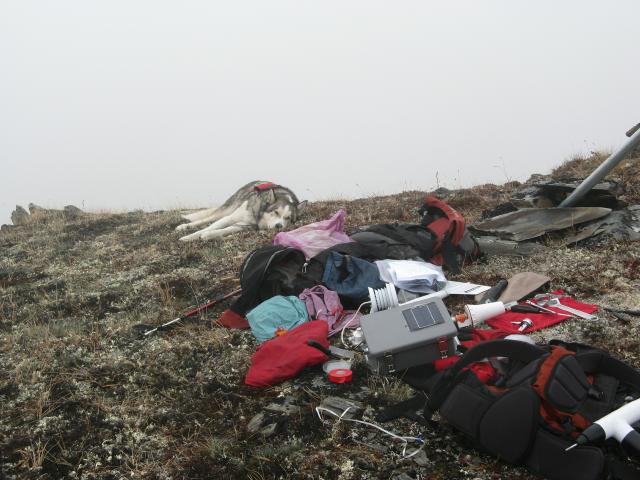 This is Thomas bolting the main unit on the tripod.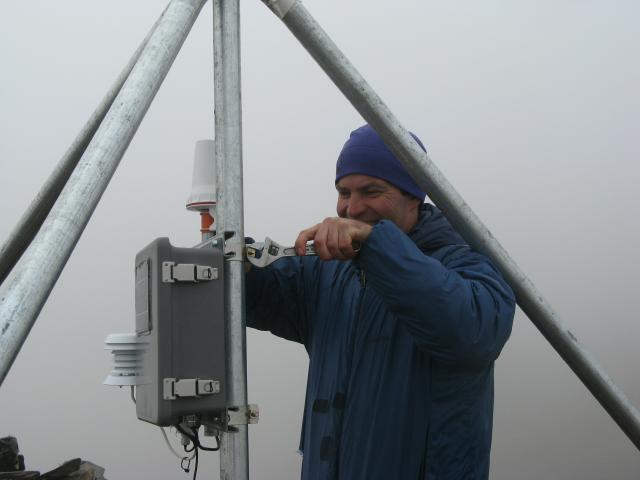 This is Thomas attaching the anenometer wire to the pole. We don't want anything flapping in the wind.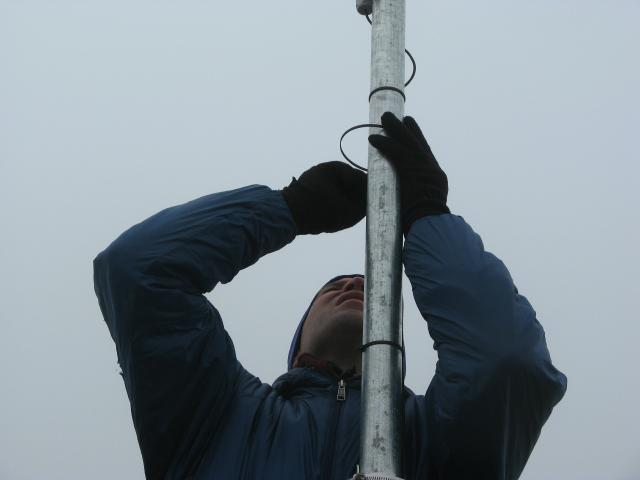 Taking a break after finishing the work.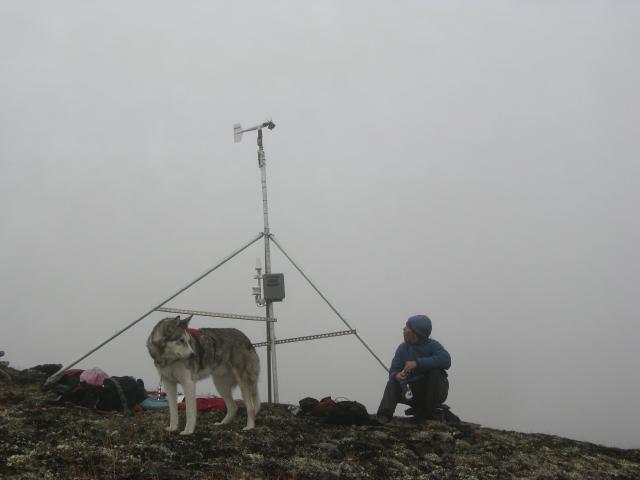 Heading home. Rocket carried the tools, about 10 pounds, in his pack. Thomas and I alternated carrying the weather station up in my pack. Thomas carried the old weather station down. Thomas has the old weather station in his pack.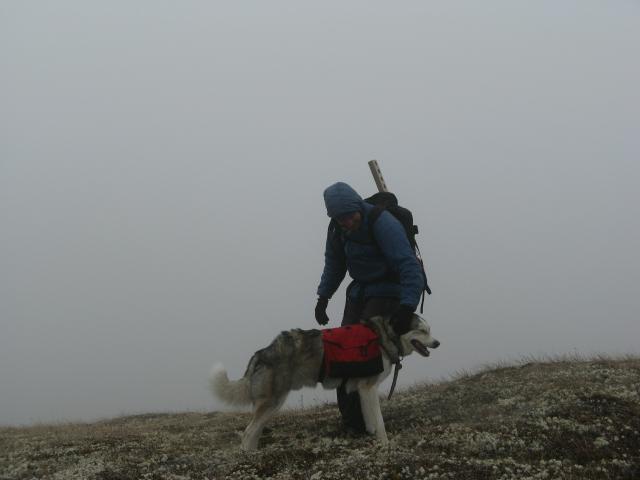 It was foggy or cloudy all day but only enveloped us at the weather station. Fun day, and glad we could help folks out. We'll be watching the weather in the Summit area for skiing this winter :) Now were talking fun~!