Oh Boy!
It was the 2nd time we ever let Valley off the leash for skiing. Skis
are scary for her well too much for her. So much so, I have been afraid to let her go because of the hassle of retrieving her.
Looks like very good times for her, skis or not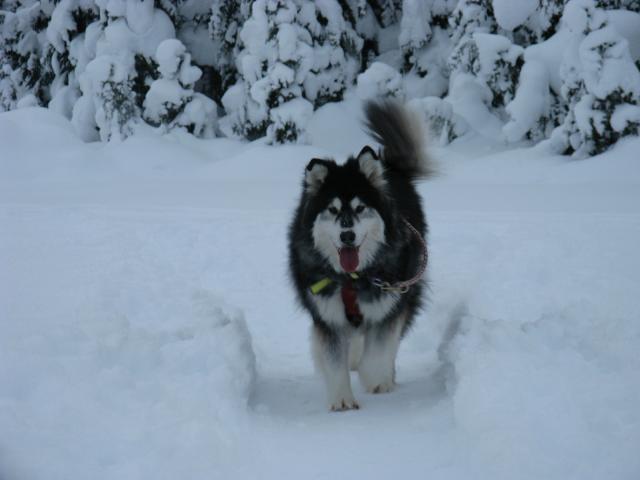 and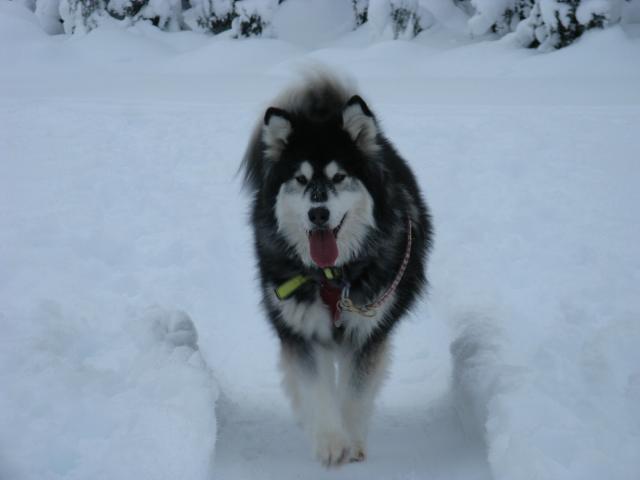 Valley loved to run behind us on the ski track, every time I turned around she looked happy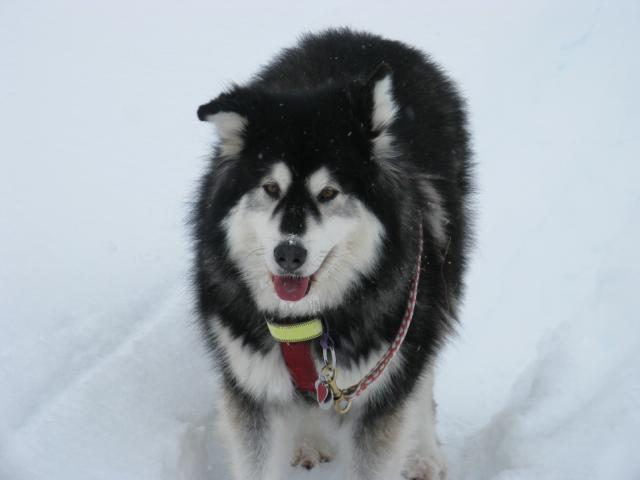 She was pretty happy until we stopped in the wind and snow for a short break and to turn around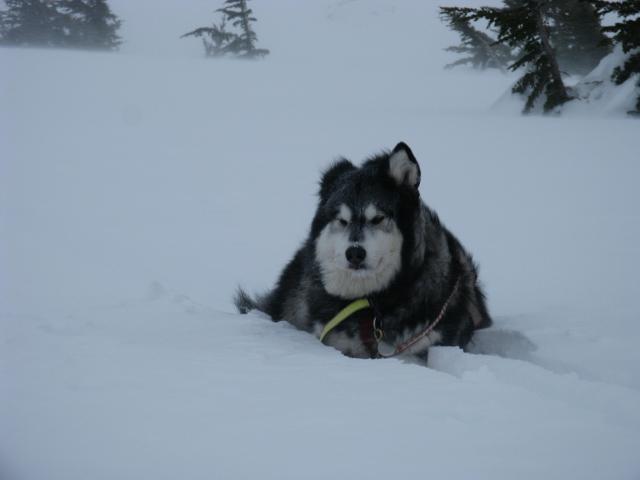 If you have our calendar, we'd be looking over her shoulder at the view for Miss January. Definitely a different day today.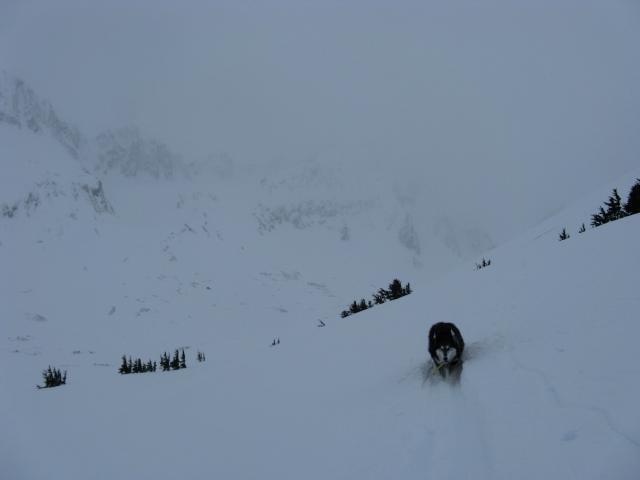 Nice place to take a break and look around.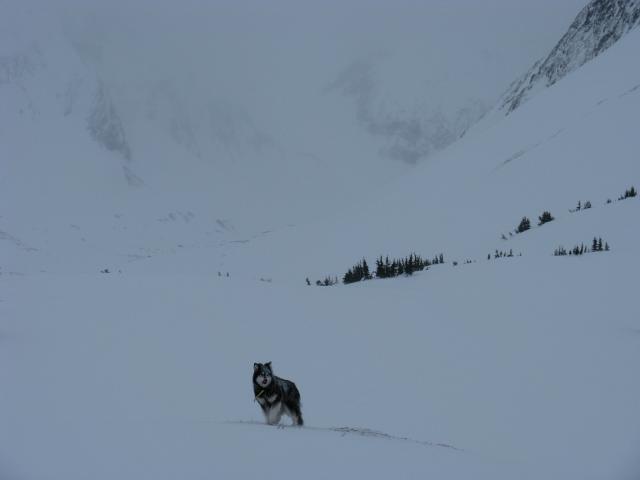 She picked right back up on the return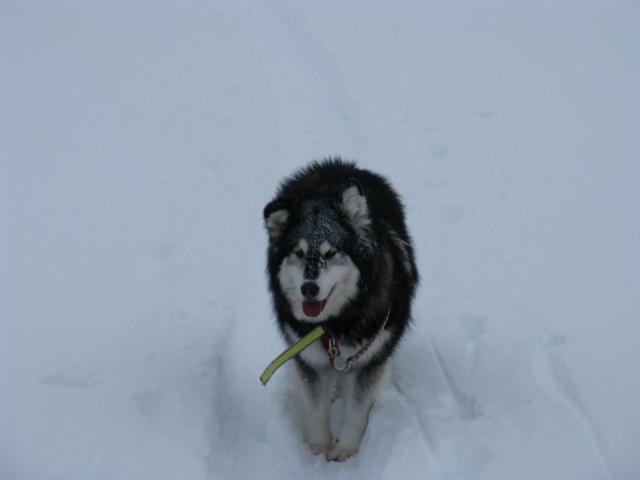 A little "road side" maintenance on the 4WD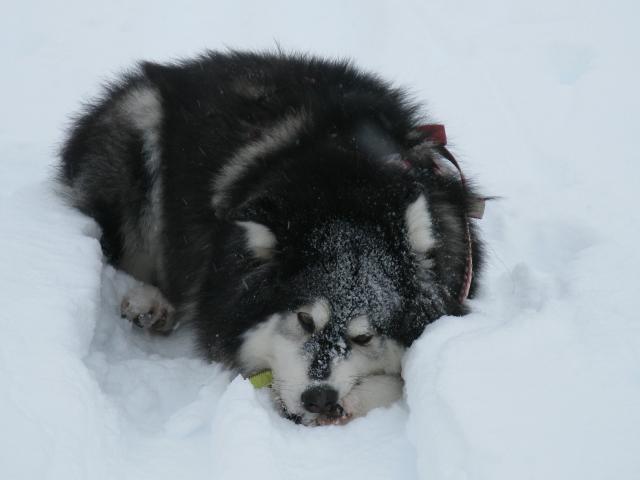 here she is right before I skied up to her with the leash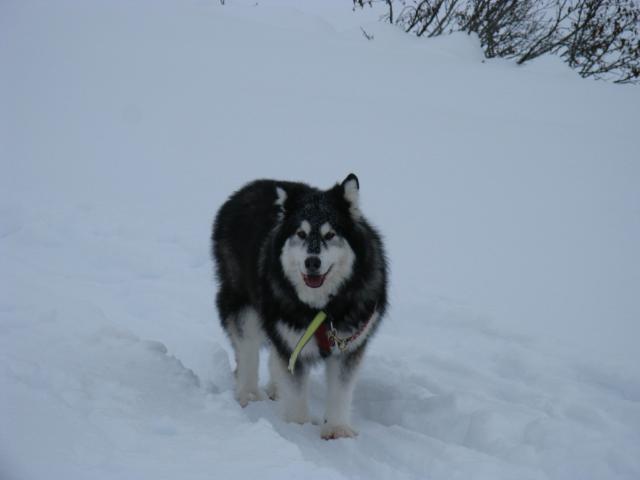 I was concerned about that, she was cautious but she let me ski up to her and leash her. Tired Malamutes are good malamutes.
Oh Boy, What a great day!