Laying In Waiting
Bad news, the first bull in the picture from my previous blog entry "More Bullcrap". First he's running by me charging another bull, then leading the charge towards me and he's the one peering from behind the tree. I read in the paper today where a bull had been gored in the gut then put down. I am sure its that bull, I haven't seen him since then. And judging by his behavior, charging a bigger bull, I bet that was him that was put down. There aren't that many bulls out there now, and he's missing. Survival of the fittest, call of the wild....
First moose of the day today,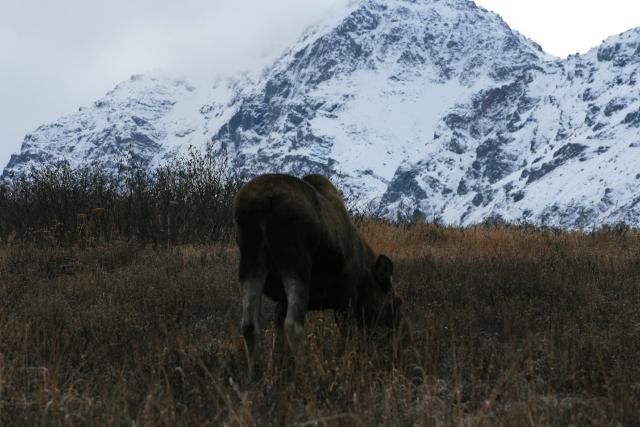 Bull laying in waiting, I wonder if he'll get lucky?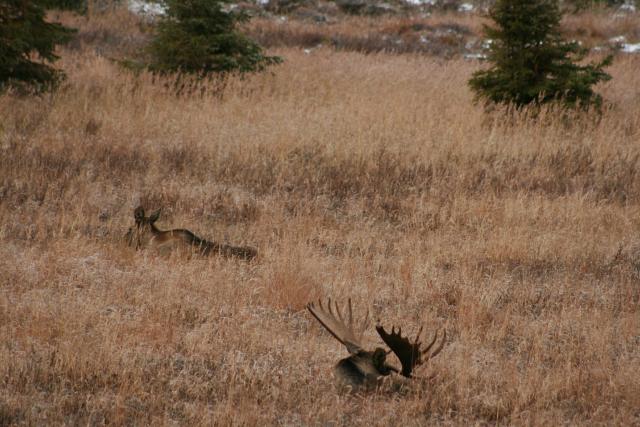 A little bull looking for some action, but just hoping at this point.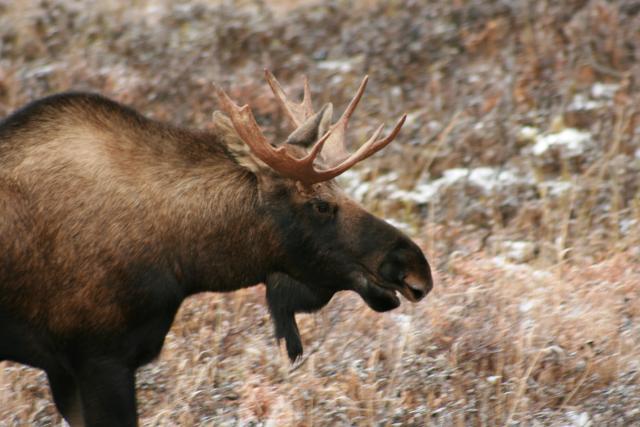 Size nine bear.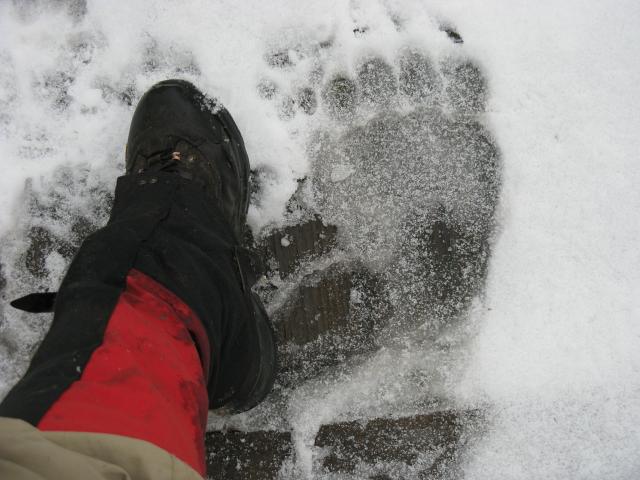 this guy was laying smack dab in the middle of the trail, and got up when we went out of our way.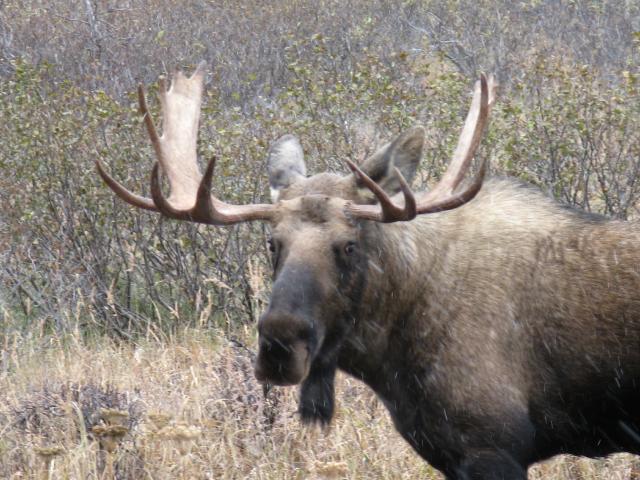 I love this time of year...Valley looks like she's enjoyed the day too!
.