Rainbow Peak
Valley and I scrambled up to the top of Rainbow Peak today, went pretty quick actually but the last bit at the summit was in the clouds. Nice to see a fog outside of my own head now and again :) Ridgewalker, from the Alaska Mountain Forum, recognized Valley from photos on the forum. Nice to meet a strange face :) Ridgewalker on the way up, funhog on the way down. This has to be one of my favorite hikes, long views of Turnagain Arm, particularly on the way down.
A view from high on the ridge.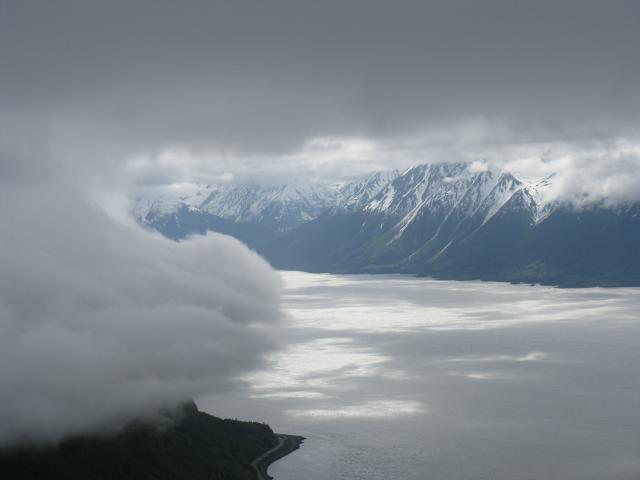 Valley on our way down.