Out to Lunch
Its not often we get on wide open groomed trails but this
weekend the warm sun seemed like an excellent opportunity to skijor
the dogs out to a lodge for lunch.
Here I am driving the bus, that's Valley towing my beer gut: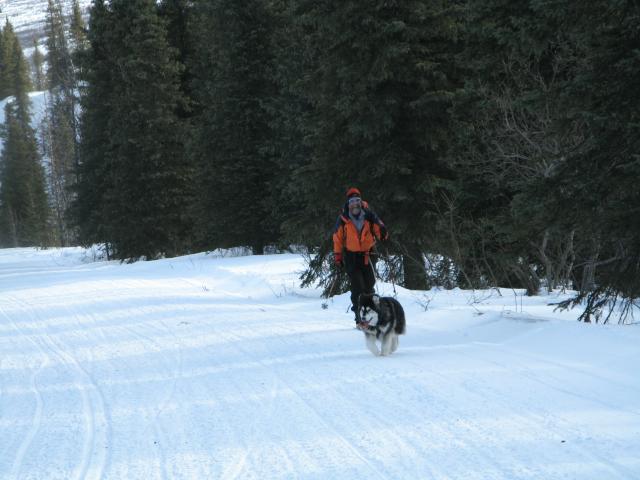 The trip from our start in Willow to the Hatcher Pass Lodge is 15
miles one way. So we took breaks.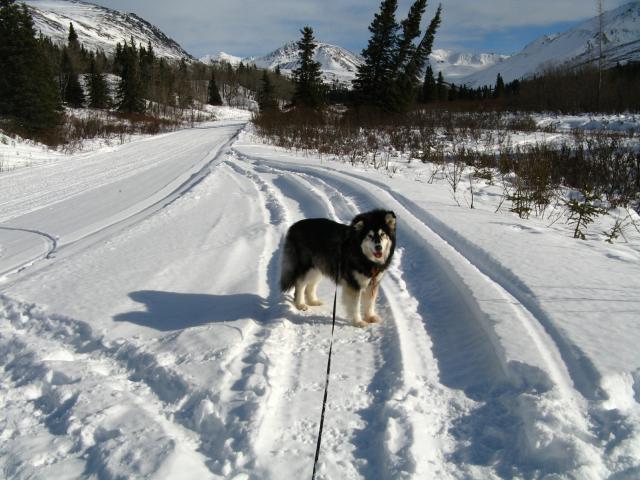 It takes a while but leave the trees and enter the alpine where we are
greeted by some views: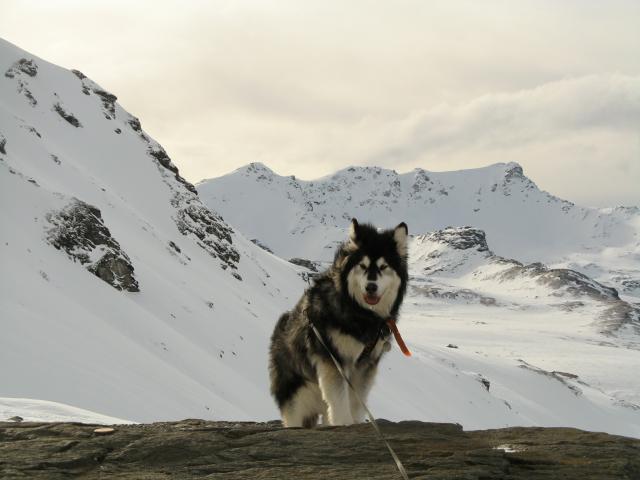 You can see the wind blows up high and leaves the snow hard or the
tundra bare. This is looking back to where we started.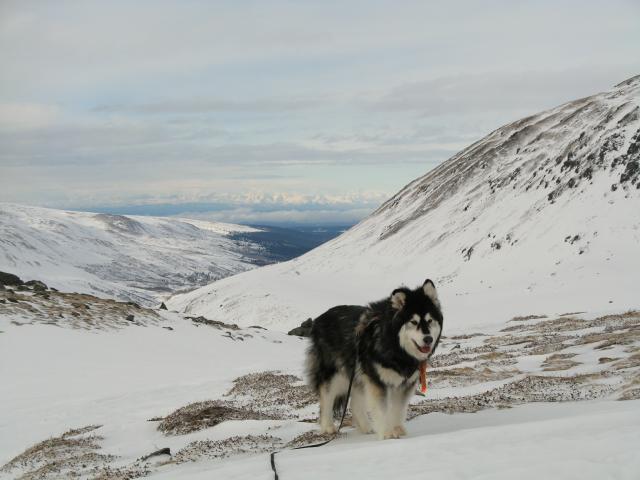 Hatcher Pass. The lodge, about a mile and a half away, is at the base
of the peak to the right of Valley's head. If you look closely you
can see folks coming up the trail (seen to the right of her head as
well).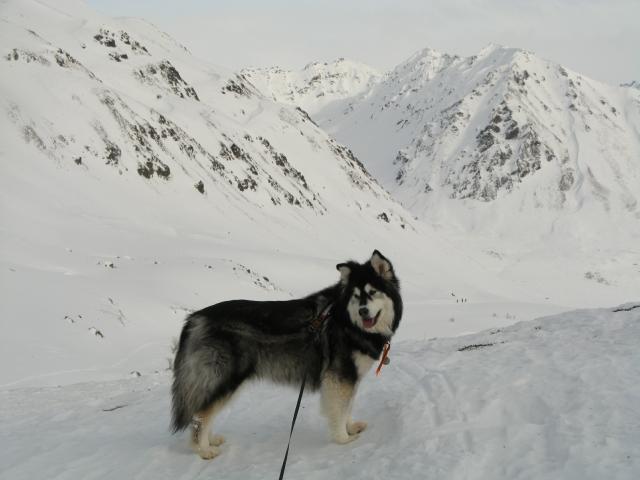 And finally our last break before lunch.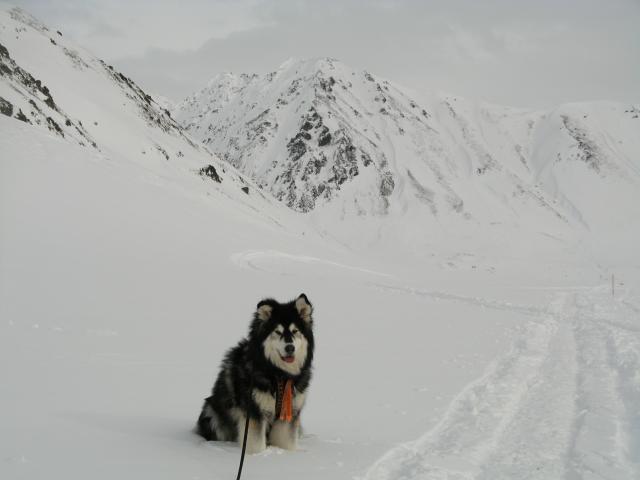 what a great spot to go for lunch.