Well, what did you expect?
Its fall, and we'd be fools not to get up to Glen Alps to see the moose. Standing at one spot we counted 28 of them. So here are some more photos.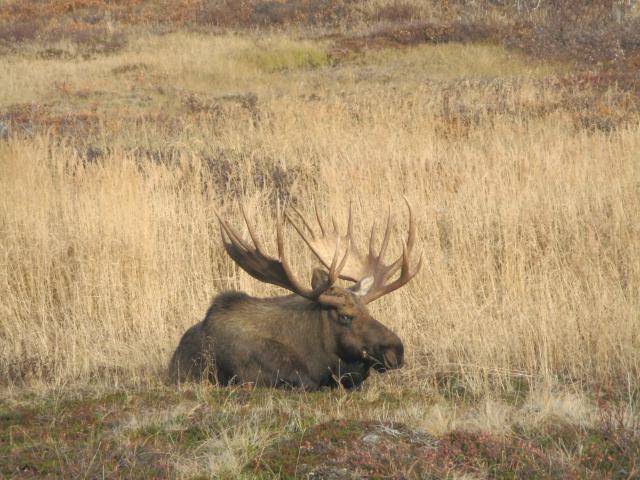 Its real honest fun to spot one, then sneak up on it and take its picture. The big bulls are easiest, they seem more relaxed and not so disturbed by our interrupting them. None the less I give them plenty of room, especially giving them more than adequate escape terrain.
(As always, you can double-click on the picture to get a larger version if you want).